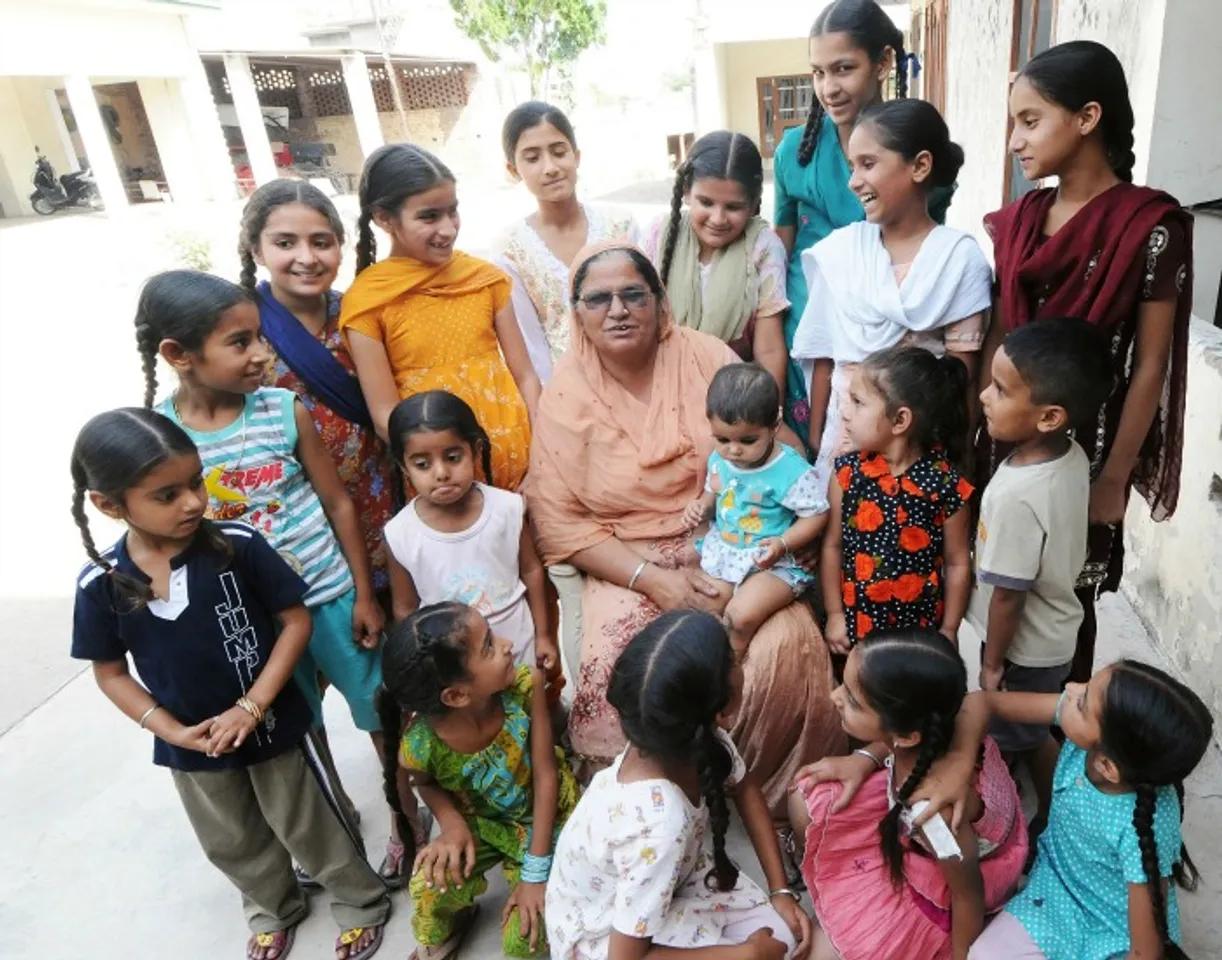 A small village in Haryana has managed to become an exception to the rule. In a state that has a reputation for being highly patriarchal with the sex ratio skewed towards boys, Dera Halwana in Karnal has reversed this trend. While the rest of the state has a ratio of  834 girls to 1000 boys, this village with a population of around 7000, actually has 1500 girls for 1,000 boys!
So what has made this unique trend possible? It seems that the people in the village yearn for baby girls because they believe in a tradition that they call "Kanyadaan". "Kanyadaan is the biggest offering. A house without a girl is not auspicious. So we tried to have a baby girl," said Manjit Kaur, a mid-day meal cook at a government school to TOI. Manjit has three sons and a daughter.
The villagers hold this fact about their community very dear to their hearts, and are quite particular about the figures. "A blackboard outside the anganwadi kendra put up the wrong figures. We were shocked and challenged them about the sex ratio. Whether it is the Anganwadi Kendra or the village school, we have more girls than boys,'' confirmed Sarpanch Jeet Singh.
Also read: Sawai Madhopur starts Jamna ceremony for girls
Of the total of 708 students in the school, there are 386 girls and 322 boys. Former sarpanch Dhyan Singh and Gulab Singh affirmed that they inherited the tradition of saving and respecting girl child from their elders who shifted from Layalpur, Pakistan at the time of partition. "Here, marriages are solemnized within the village. We only forbid marriages in the gotra of the mother and father. Except for that, we don't have any reservations. We prefer marrying off children in our own people. There's No DJ or pre-wedding bash. Just traditional rituals. Our ancestors suffered several hardships after coming from Pakistan. So those traditions are still followed," said Dhyan Singh.
Also read: Celebrate the girl child: Say these Bokaro women
It's a heartening story where the community has taken it upon itself to protect the girl child. If only other communities took some inspiration!
Feature Image Credit: 24h.bestthenews.com