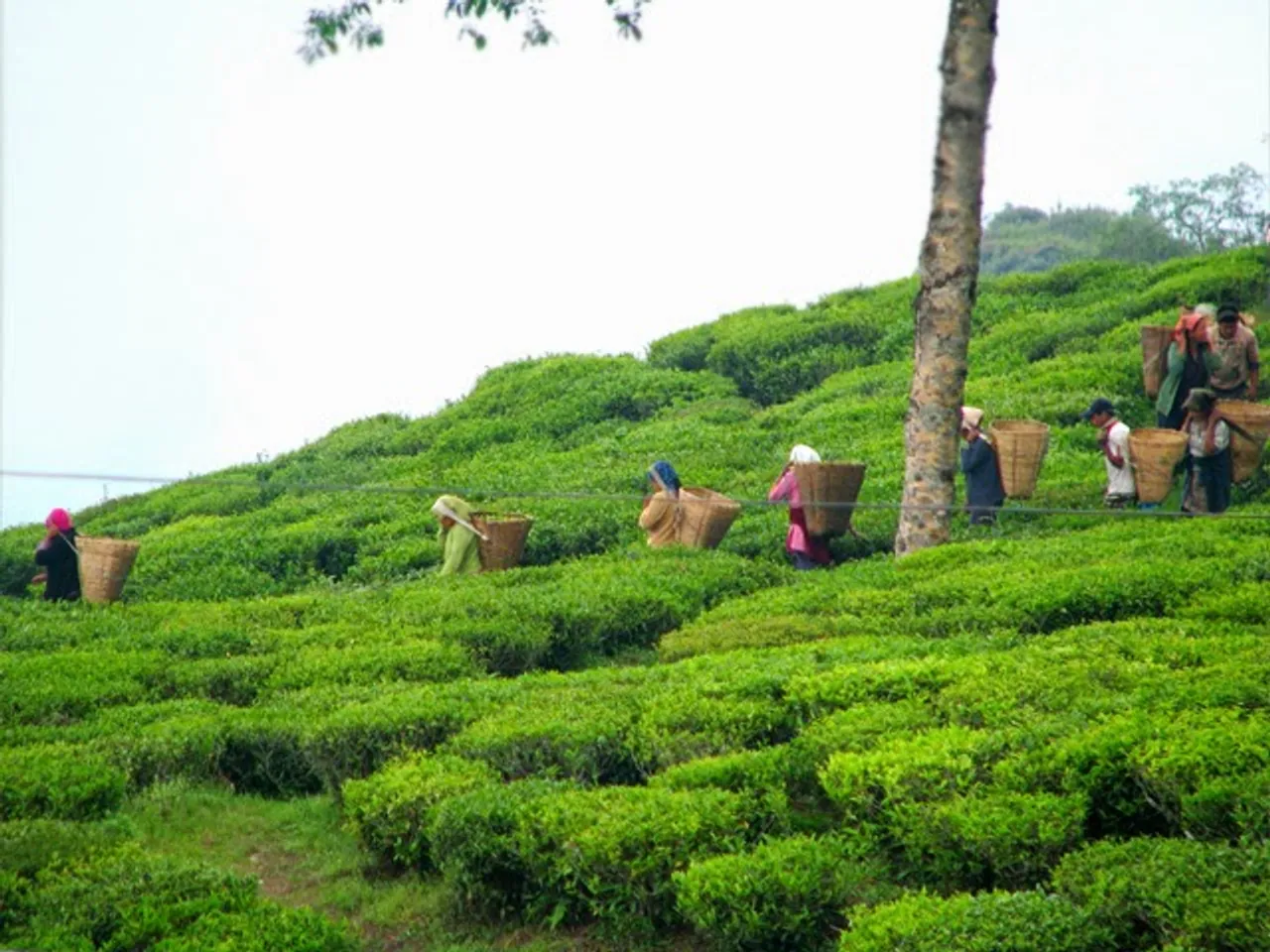 The North East of India has often been overlooked when it comes to investor funding. However, there is tremendous opportunity for entrepreneurs to come up in the region, say Prabidita Bharti, Chairman of FICCI FLO, and Dr Sriparna Baruah, Head, Centre for Industrial Extension, Indian Institute of Entrepreneurship. However, the lack of a startup ecosystem makes growing businesses to sizeable extent challenging.
The chairman of FICCI FLO in Assam, Prabidita Bharati, tells SheThePeople.TV that with the growth in tourism industry, there are lots of opportunities for people to run homesteads and guest houses, and larger chains.
Indeed, PM Modi has said that the government plans to bring out balanced development of the Northeast states. As many as 19 big railway projects have been started, and the major thrust of development will be on improving connectivity and tourism.
And of course, the North-East is tea country and businesses revolve around tea growing and selling, says Bharati.
Weaving is another big industry, with lots of women entrepreneurs setting up boutiques and creating innovative designs, she says.
"People here are creative," says Bharati, "but good artisans are not being tapped well. Everything they make is hand made. They need proper technical support so that they can make world-class jewellery. If they were trained in digital marketing, they could put out their products better".
Women-led businesses
The three areas which see more women entrepreneurs are the handloom sector, beauty and wellness, bakeries and food processing, Dr Baruah tells SheThePeople.TV. A lot of women entrepreneurs are 'micro-entrepreneurs', i.e they are self employed, and the average investment in their businesses is only around a lakh or two.
Rozelle Mero, Interior Designer and entrepreneur, says that at least in Nagaland, where she is from, women entrepreneurs have existed for decades -- whether it is selling food from their kitchen gardens, or making and selling clothing. Supplemental income entrepreneurship happens in almost every home.
The organised, global system of entrepreneurship is a new thing that is happening, she says.
Baruah notices that in the last few years, many professionals have started looking at entrepreneurship as a serious career option. "Women are looking at entrepreneurship as a career choice, and there is a lot of interest among girls to start businesses," she says.
Many of those who had left the region to go work in hubs such as Bangalore or Mumbai, are coming back to start businesses. However, successful women entrepreneurs are few, and mostly in conventional sectors
Funding challenge
There is interest in an opportunity for entrepreneurship to flourish in the North-East, and there are many small businesses that are doing well. However, financial literacy and inadequate access to funding remain the biggest challenge for men and women entrepreneurs to start and scale their businesses.
"Even though the government has come up with many schemes, people are not even aware of how to fill a form. Furthermore, so many questions are asked when they go to ask for loans," says Bharti.
"Banks are terrible to the North-East. They take our money and circulate it across the country. People don't get loans and have to put up collateral which they cannot do," says Mero. "Financial literacy is not given people at young age. Tax education is zero, and the whole system is neglected," she says.
Government schemes are catered towards the rural sector, but it is a minuscule amount of money that is distributed. There is no concept of angel investors and the like here, says Mero. The platform for funding and to harness bigger businesses has to be created.
"The stories of people who are innovating in the region are not getting out there," she says.
"Mentorship is a deterrent. The support system is not there," says Dr Baruah.
 Also Read: North Eastern Women Are The Most Empowered In India: Report