What does it take to start up one's own company? How do you get up and go with a startup?  While everyone has their secret recipe for success, SheThePeople.TV asked some experienced entrepreneurs to share some insights.
Sangeeta Patni: After spending 15 years in corporate IT, she started her entrepreneurial journey in year 2000. She now has 30 years of experience in building, selling and deploying enterprise software. She grew up in Nagpur, armed herself with an engineering background and IT skills, worked with companies like Eicher Motors, but at some point decided she did not want to be a corporate slave anymore. She started with Extensio Software, a company focused on making enterprise information available on every interface and every user.
'Build a trust worthy network.'
Sangeeta Patni, Founder of Sangeeta Patni (Pic By Sandpaper.bitsaa.org)
She thinks that entrepreneurship is an opportunity to come out of the shadow, express your thoughts, and conquer your dreams. She believes these mantras have helped her along the way:
Also Read: How Wendy Diamond Started Women's Entrepreneurship Day
Look at a problem which you understand very deeply and can solve very quickly
You must have the skills to build a product. In IT, I feel that everyone must have a basic knowledge of building or coding a product
You should have a very good understanding of the market
Expand your market reach as a much as possible. Build a trust worthy network. So, while selling one product, the client would rather trust you
'To be an entrepreneur, wear a transparency cloak'
Kumud Sharma: A Techie by training and an entrepreneur by choice, she took over the reins at SuperSeva in 2006 when everyone had lost hope. SuperSeva started in 2000 as a concierge platform providing personal assistant services to corporate employees headquartered in Bangalore. It used to sell its concierge services to the corporate and corporates generally used to extend these services to their employees as employee benefit programs. In short, B2B but servicing B2C.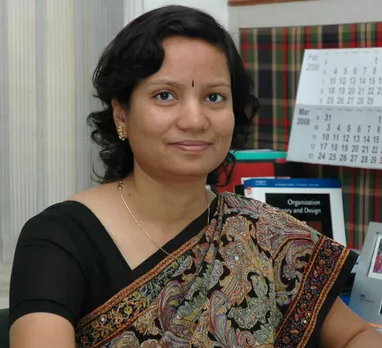 Kumud Sharma, founder of SuperSeva (Image Credit: SheThePeople)
The tried and tested recipe for success, according to her:
Be natural and honest - All the time be natural and honest with your clients. Don't pretend to be someone else and don't ever lie to them. To be an entrepreneur, wear a transparency cloak all the time.
Resilience - It is required in any ups and downs. Many times you may face a situation when you feel to shut down the front door and quit. But find a way out to deal with the situation and go with the flow. You cannot decide what is right or wrong for your team. Let fate decide it. Your job is to help your team go through the rough time and if destiny smiles at you, the company will last forever.
Motive to help - Bring such an idea on the table which does seva besides making money.
Also Read: Good and bad of demonetization from entrepreneurs
'Be kind to yourself'
Priya Naik: Founder and CEO at Samhita Social Ventures, is a woman who believes in inner strength and doing good for society. She founded Samhita Social Ventures in order to empower organizations and enable them to affect change. Priya works with a dynamic team at Samhita, who are equally committed to her unique vision and use their knowledge and expertise to think creatively about social change.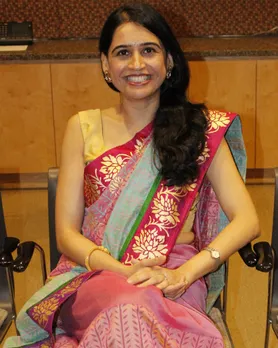 Priya Naik: Founder and CEO at Samhita Social Ventures on SheThePeople.TV
Her success mantras are:
Clarity of purpose - You need to ask yourself- why am I doing, what I'm doing? What impact is this is going to have on society? You should also never give up - have conviction in your idea because getting people to believe in you is very hard and you need to be sure of yourself and your idea.
Believe in your strengths & ability - You also need to be aware of your strengths and weaknesses to give the best to your organisation. But don't let your weaknesses keep it from growing.
Build a secure team - Building out a team that complements you is a good way to combat this issue. If you want to see your company grow, you need to find the strengths of each person you're working with and encourage people in those areas. Think of the venture as 'our baby' and not 'my baby.'  The team needs to take ownership of your venture.
And lastly, be kind to yourself.
ALSO READ: 10 most popular startups led by women entrepreneurs in India
'Being Driven Is Key. Determination, Self-belief, and Getting Things Done.'
Pramad Jandhyala: Co-founder of LatinView Analytics. Pramad takes care of Finance and Human Capital at LatentView. She has over 17 years of experience as securities market, credit ratings and financial services, all themed around data and analytics as in working with corporate finance and credit teams in global.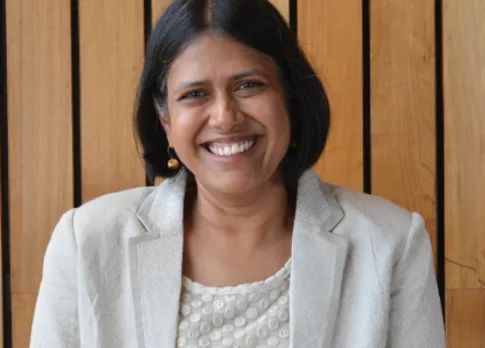 Female Founders: Pramad Jandhyala, Latent View
She is the founder of the largest and fastest growing data analytics firms globally. In her words following are the necessary mantras that helped her growing a company:
"Being Driven Is Key. Determination, Self-belief, and Getting Things Done.  There is a saying that everyone wants to be successful till they see what it takes. I believe in order to be successful you need to keep your eyes on your goal and not get derailed by small failures. You need to persist."
'The main requirement is to 'Do what you enjoy!'
Lubeina Shahpurwala: Co-founder Mustang Socks and Accessories, a company which was founded in 1987, is one of the biggest socks manufacturers in the country and holds over 50 per cent share in the organised sector in India. She shares success mantras as a leader in a business which was almost untouched by Fashion in India before Mustang happened. These are some skills which she has adapted over the years: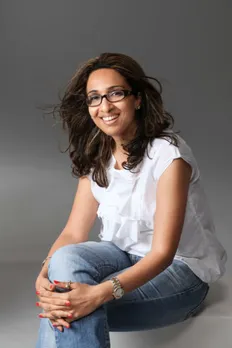 The main requirement is to 'Do what you enjoy!'
Accessibility and efficiency- you must make it as easy as you can for people to work with you.
Learn -I've realised that I don't know everything and that our environment is constantly evolving.  Be ready to adapt to changes, educate yourself and work your way forward. Be an information seeker. I may already know a great deal, however it's important to recognize that no one knows everything, and that you can always learn valuable information from others.
Team Building Skills is obligatory
Stay focused on your goal – there are many distractions when trying to build a business. Keep in mind your vision and combine it with little steps that take you closer to your goal
Keep it simple and clear- we need to realise the need for communicating only what is necessary to get the job done. Everything else is just clutter
Re-invent- do something different, to pursue your dreams. It's hard to work up the guts to try something new
Sit back and get an overview- Take time out to get into that little helicopter and get an overview of your journey
Also Read: Ramesh Abhishek promises women entrepreneurs bigger government support
All these inspiring women have a lot in common -- they took the plunge into entrepreneurship with a bit of conviction, a lot of confidence, and have put in the hard work. You could do it too!
Join Us on https://www.facebook.com/SheThePeoplePage
Follow Us on https://twitter.com/SheThePeopleTV