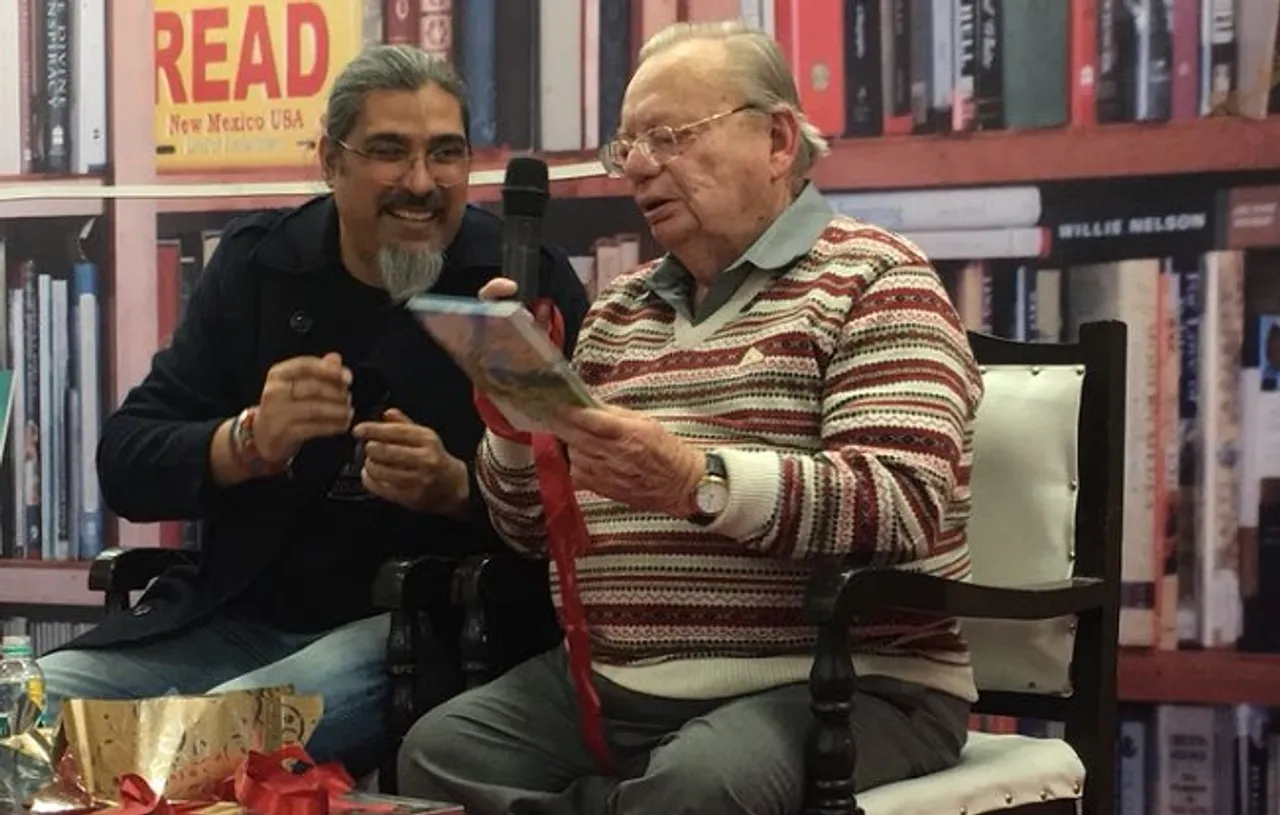 World Book Fair 2018 brought the capital's intellectuals and literature enthusiasts to Pragati Maidan where the week-long event was organized. But the cherry-on-top for book lovers was definitely Ruskin Bond and the launch of his new book 'Till the Clouds Roll By' on the last day i.e. January 14. The 83-year-old acclaimed author doesn't seem to stop writing anytime soon and that makes his readers only too happy.
He spoke on many things as he launched his latest book, published by Penguin India. But what struck a chord was his response on being recognized and loneliness. When the moderator asked him if being recognised all the time made it difficult for him to work, he said, "In olden times, like from 50s to 70s when TVs weren't so widely available, even the most well-known writers were not recognised. The writers remained mostly an anonymous lot then. They moved without being observed and observed and wrote about people more intimately."
"When I run out of people, I write about animals. When I run out of animals, I write about ghosts."
Then he talked about how loneliness is a sad state of being. "Well, loneliness is something that is thrust upon you. You may not enjoy loneliness because loneliness is sad. But solitude is something else; solitude is what you look forward to, when you want to be alone, when you want to be with yourself. So, solitude is something we all need from time to time," Bond added.
ALSO READ: Books by Women Authors that Defined 2017
He also opened up about his new book where he goes back to the time when he was 10 years old.
He appreciated he artist who did the cover of his book and he said, "A book for young readers and children must look attractive too."
Bond then went on to reveal his inspiration for his stories. "When I run out of people, I write about animals. When I run out of animals, I write about ghosts," he chuckled.
The celebrated writer was supposed to stay for a good one-and-a-half hour. But he wrapped up and left the venue earlier because of the amount of people who had gathered to have a look at him. He also refused to sign the books, asking the crowd to come in a queue. However, there was a stampede like situation as everyone wanted to click a selfie with their favourite author.
Join Us on https://www.facebook.com/SheThePeoplePage
Follow Us on https://twitter.com/SheThePeopleTV