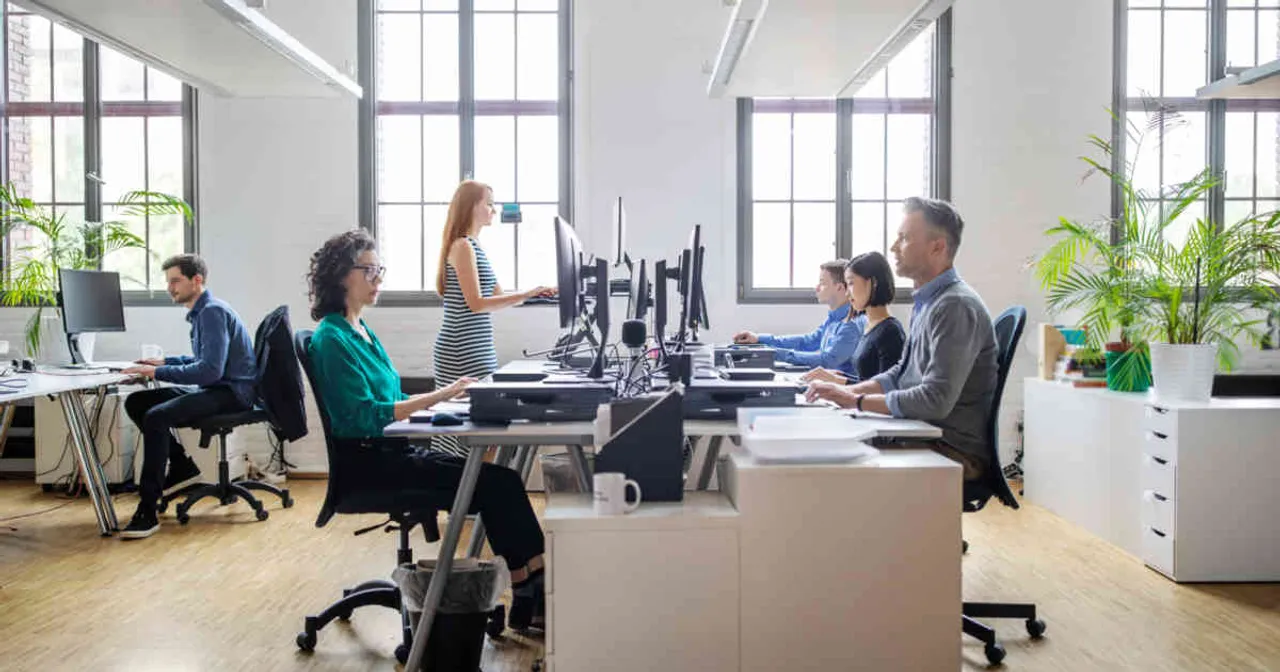 A Twitter user's post on 'X,' formerly Twitter, is going viral not just for how effortlessly her boss approved her 10-day leave for vacation but also for a couple of deleted messages that can be seen in the screenshot followed by the approval message.
My manager approved my 10 day leave within 2 minutes pic.twitter.com/TkrLknK5rA

— Akansha Dugad (@AkanshaDugad) September 13, 2023
Post Goes Viral
Interior designer Akansha Dugad posted a screenshot of her conversation with her boss in which she requested a 10-day leave for an upcoming trip. She wrote, "My manager approved my 10-day leave within 2 minutes." 
In her WhatsApp message, she asked, "Hi Puja, I'm planning a trip sometime around the 15th of this month. Will it be possible for me to take a leave from the 15th to the 25th?"
The response she received was in two parts: "Yes" and "Have fun." Following this, two messages were deleted.
This tweet quickly gained popularity, amassing over 540.7K views and more than 4,500 likes.
'X' Users Comment
The comments started pouring in soon after the post caught the eye of the users. 
One user questioning the deleted messages, wrote, "The juice ought to be in the deleted messages." To which Dugad replied, "I'm so curious to know what that is!!"
While another user humorously commented, "Good for you. Maybe check up on your manager those deleted messages look a bit suspect." One even suggested deleting the tweet before she caught an evil eye. He wrote, "Delete this, nazar na lage"
Another user questioning her talents at work, wrote, "Maybe he said never to come back and enjoy your life but realised you are hard to replace." While another user asked Dugad to bring something for the manager from the trip, "That manager should get a raise and please get something nice for her from your trip."
People Share Their Own Experiences
Another 'X' user in the comment section of the tweet shared his own experience with his manager. Sharing the screenshot of the exchange of messages, Siddhant Dugar wrote, "Reminds me of this last year. Some managers are too nice."
In the screenshots, we can see that Dugar wrote, "Hi Pavan, I was planning to visit my home for a few days. Is it fine if I work from home from August 26 to Sept 9?" To which his manager responded with two simple messages, 'Hi Sidhant' and 'Sure. Have a nice trip'
Reminds me of this last year. some managers are too nice pic.twitter.com/xo4FyVG8OQ

— Siddhant Dugar (@SiddhantDugar) September 13, 2023
Why Are Managers Infamous For Not Approving Leaves?
Although what happened with Dugad is a little unusual, the common scenario is managers making a hula-baloo out of requesting leaves for whatever personal work one has. The age-old mystery of why managers often seem to guard vacation days like they're the last piece of chocolate in the office break room is difficult to resolve.
One of the top reasons managers become a little stingy with leave approvals is the fear of chaos erupting in their absence. Another reason can be their workaholism. It's no secret that some managers thrive on the thrill of working non-stop. They might see taking time off as a sign of weakness or a lack of dedication. In their minds, only those who eat, sleep, and breathe their job deserve a coveted vacation.
My favourite reason though is The 'I Suffered, So Should You' Mentality. Some managers feel that if they had to endure the hardships of their early years, so should the next generation. It's like a rite of passage, but with fewer accolades and more eye-rolls from your colleagues.
While the reasons behind managers being a bit tightfisted with leave approvals may range from the hilarious to the perplexing, there's often a deeper motive at play. It's essential to communicate openly with your manager and understand their concerns. So, the next time you're met with hesitation when requesting time off, just remember: managers are people too, and sometimes, they just need a little nudge to let go of their vacation day treasure chest.
Views expressed by the author are their own
---
Suggested Reading: In A Happy Incident, Stranger Returns Mistaken Money Transfer