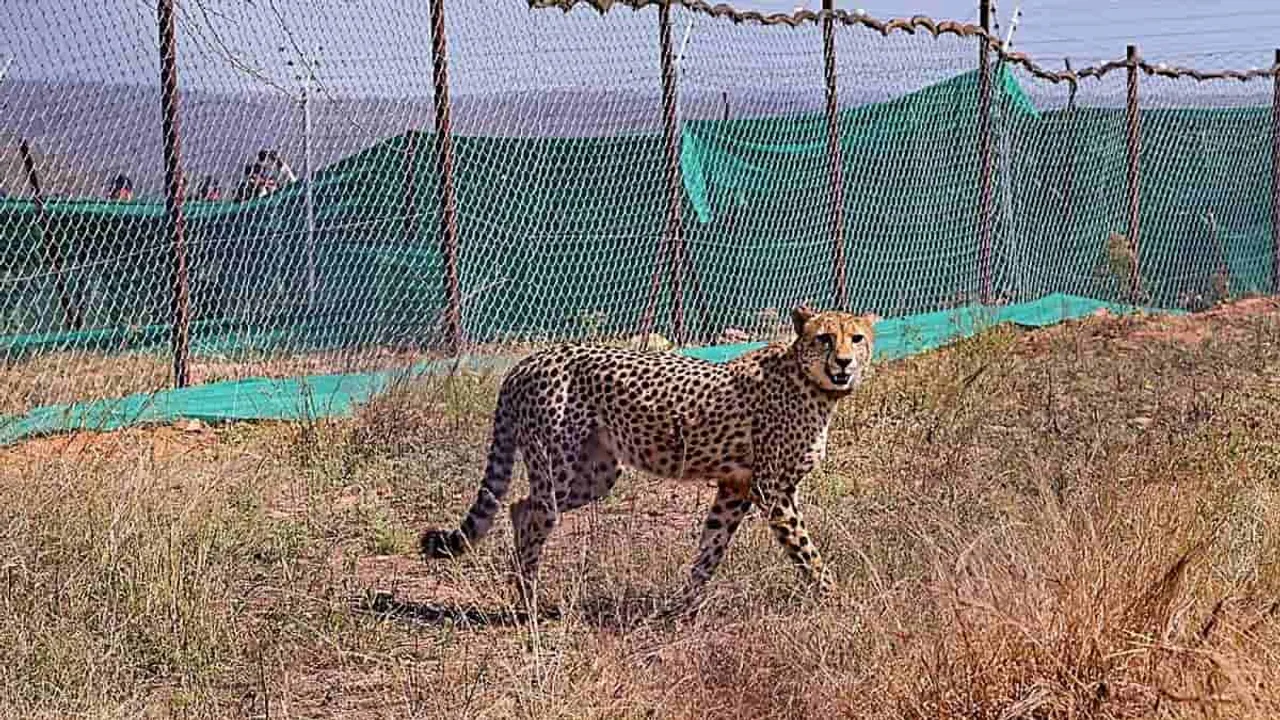 A day after the eighth Cheetah died in Kuno National Park In Madhya Pradesh, Union Forest and Climate Change Minister Bhupender Yadav stated that the government was in talks with experts on the issues. However, he clarified that the cheetahs wouldn't be relocated.
He said the government was in touch with international experts as well regarding the concerning issue and that their team would visit the National Park and review the site. Further, he added that they were looking at all possible aspects, with the first being for the cheetahs to settle in the habitat. He hoped for the project to be successful.
Eighth Cheetah Dies In MP
However, when asked if the cheetahs would be relocated, the Minister replied, "They will remain in Kuno only, and added that they would be cared for in Madhya Pradesh.
The recent death of the cheetah was the second this week, reducing the total number of cheetahs in the Kuno National Park in Madhya Pradesh to 16. One of the Cheetahs was a cub.
The multiple deaths of the cheetah led to the opposition parties blaming the ruling party, the Bharatiya Janata Party (BJP). They accused the BJP government of "mismanagement" in caring for the African big cats after bringing them here to "merely show off their political power."
The cheetah was called Suraj. The cause of death for the male cheetah will be determined after the postmortem. The chief conservator of forests, JS Chouhan, told the ANI that there were frequent deaths in such projects and assured that if the deaths happened due to natural causes, there was no need to panic. He added that they were trying to ensure no more cheetahs die from now on.
Earlier in May, the Supreme Court expressed concern over the deaths of Cheetahs and directed the Central Government to consider expanding the habitat to other states without involving politics.
The top court noted that it wasn't doubting the centre's intention but was insisting for the sake of the cheetahs. Since India has three to four sanctuaries, relocating the cheetahs should be considered. The SC also pointed out that Rajasthan had many places for the cheetahs to be relocated.
Eight Cheetahs from Namibia were translocated to India in September last year, while another 12 were brought in from South Africa earlier this February.
---
Suggested Reading: Female Cheetah Daksha Dies In Kuno; Third Fatality Within 40 Days