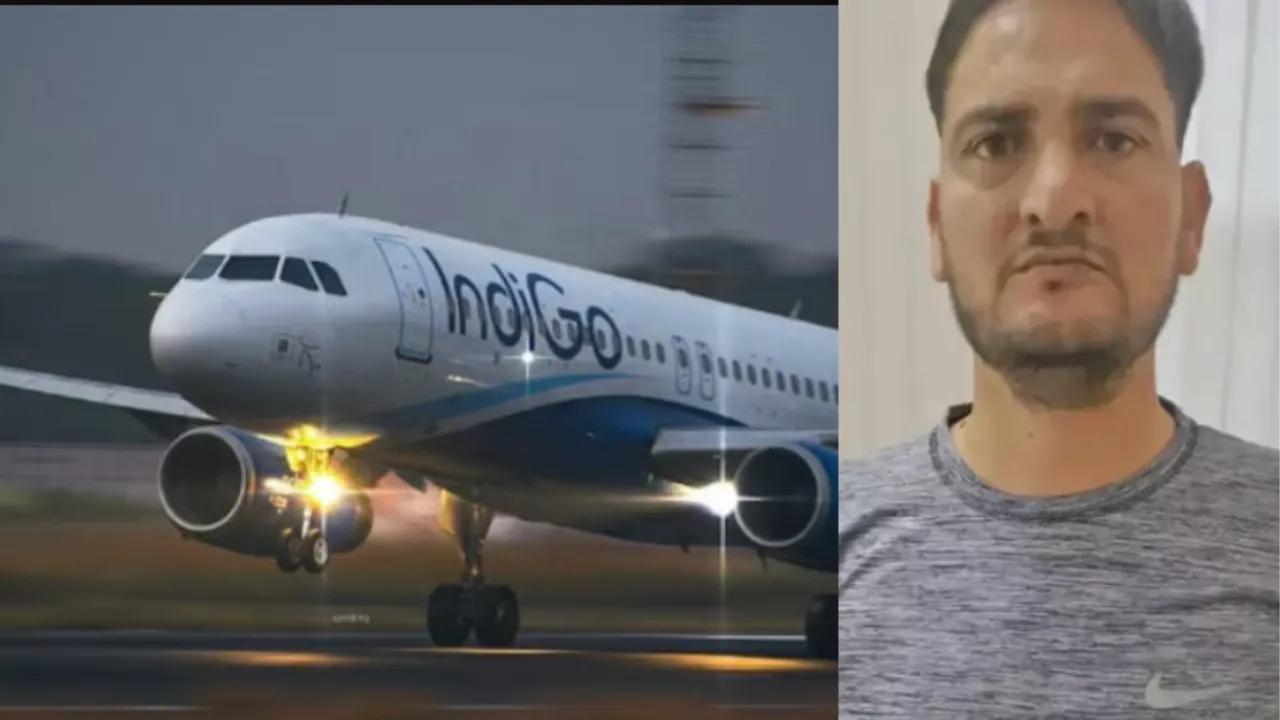 A passenger on a Jaipur-Bengaluru IndiGo flight was arrested on November 18 by the Bengaluru police for allegedly harassing a female flight attendant. The complaint was filed by a security officer on November 17, stating that the passenger repeatedly held the hand of the flight attendant in spite of being warned by the crew several times.
The 6:40 pm Bengaluru-bound flight was airborne when the accused, Randhir Singh, held the female crew member's hand, security officer Varun Kumar said. The complainant also alleged that the 33-year-old Singh was inebriated during the flight and misbehaved with the crew.
As per reports, IndiGo released a statement which said, "A passenger on flight 6E556 from Jaipur to Bengaluru was intoxicated and misbehaved with the crew despite multiple warnings. The passenger was handed over to the local law enforcement authorities on arrival for further legal action."
Crew members also said that the passengers seated next to Singh also alleged that he was being rude to them as well. The airline crew declared Singh an "unruly passenger," and a police complaint was filed under section 354A (Sexual harassment and punishment for sexual harassment) of the Indian Penal Code. The Bengaluru International Airport Limited (BIAL) police have taken him into custody.
Recent Similar Case
In August, a passenger flying on a Delhi to Mumbai bound SpiceJet flight had allegedly harassed and took pictures of a female flight attendant as well as a woman co-passenger. When questioned later, the man apologised and alleged that he deleted the pictures.
A video of the incident went viral on social media, following which the Delhi Commission for Women issued a notice to the Delhi Police, Indira Gandhi International Airport and Directorate General of Civil Aviation (DGCA) to take action and furnish action-taken reports.
The DCW said, "Complaints of sexual harassment on flights are on the rise. This is unacceptable. In this particular case, an FIR should be registered the matter should be thoroughly investigated and the guilty must be punished. DGCA must have a zero-tolerance policy against sexual harassment on flights and take stringent action to prevent such incidents in the future."
---
Suggested Reading: Woman Accuses Airline Of 'No Action' After Complaining Of Harassment