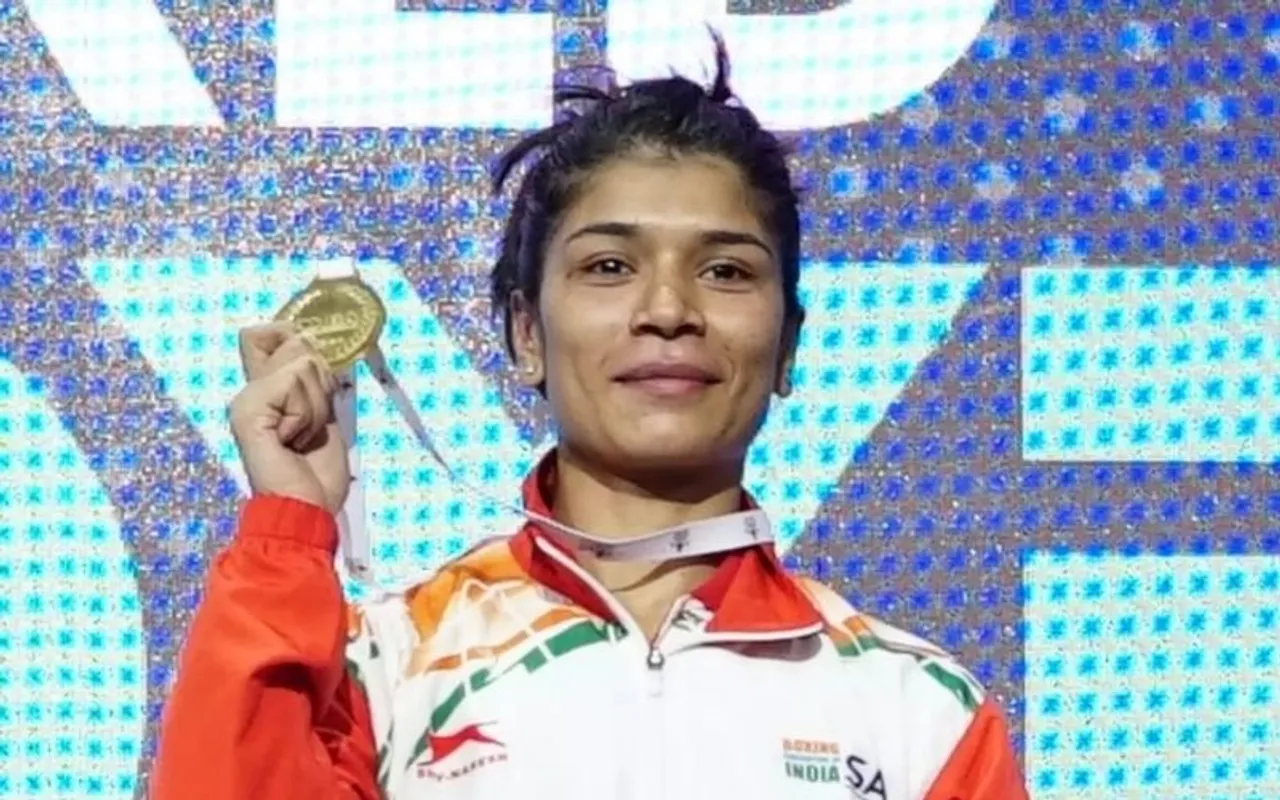 Nikhat Zareen had her own set of societal hurdles and gender prejudices that made it difficult for her sometimes but nothing stopped her from going after her dream. If she would have given up, India would have lost a World Champion.
When Nikhat Zareen won the gold medal on May 19, 2022 at the Women's World Boxing Championship held in Istanbul, she was not just an excellent boxing player standing on the podium. She stood there as the India's pride, as a reminder of her and her family's struggles, as a representative of all the girls in India and in the world who hesitate from pursuing sports due to societal stigma and she stood there as a living example and proof to those people who bind girls in narrow minded shackles.
Nikhat Zareen's Boxing Journey
Nikhat comes from a family of boxers from Nizamabad. Her uncle's two sons are boxers and that's where she got her inspiration for the sport. Her father, Mohammed Jameel never discriminated between girls and boys and supported her inclination towards sports even though there weren't many female boxers from her district. Being from a Muslim family, the society was against her wearing sports shorts but her father, who himself was a former cricketer and footballer, supported her in her training and studies.
Nikhat has three sisters, two elders ones are doctors and one younger to her is a badminton player. Her father shifted from Saudi Arabia to Nizamabad for their studies and sports. He initially chose athletics for Nikhat and she even became state champion in athletic event but then switched to boxing. She became World Youth Boxing Champion at the age of 14 in 2011. The champion took a 1 year break due to her shoulder injury in 2017 but all her struggle, pain and hurdles felt small when she grabbed the gold in 52 kg boxing category in Istanbul.
Nikhat has earlier been in news when she went against the authorities, administration and apparently Mary Kom for unfair selection process for 2020 Olympics that were to be held in Wuhan. She went against the direct selection of World champions like Mary Kom for Olympics and requested a selection with trials. Although she lost against Mary and didn't get a chance to compete in Olympics, she made it clear that she is confident of her abilities and will not back off in any circumstance.
India's fifth female boxing champion's father, Mr. Jameel, got emotional as his daughter got the recognition she deserved after a long struggle filled with upside downs. He reportedly said, "To win a gold in the world championships is something which will act as an inspiration to Muslim girls as well each girl in the country to aim to achieve bigger in life. A kid, where he is boy or girl, has to make their own way and Nikhat has paved her own way,"
---
Suggested Reading: 8 Things I Wish My Parents Would Have Taught Me As A Child