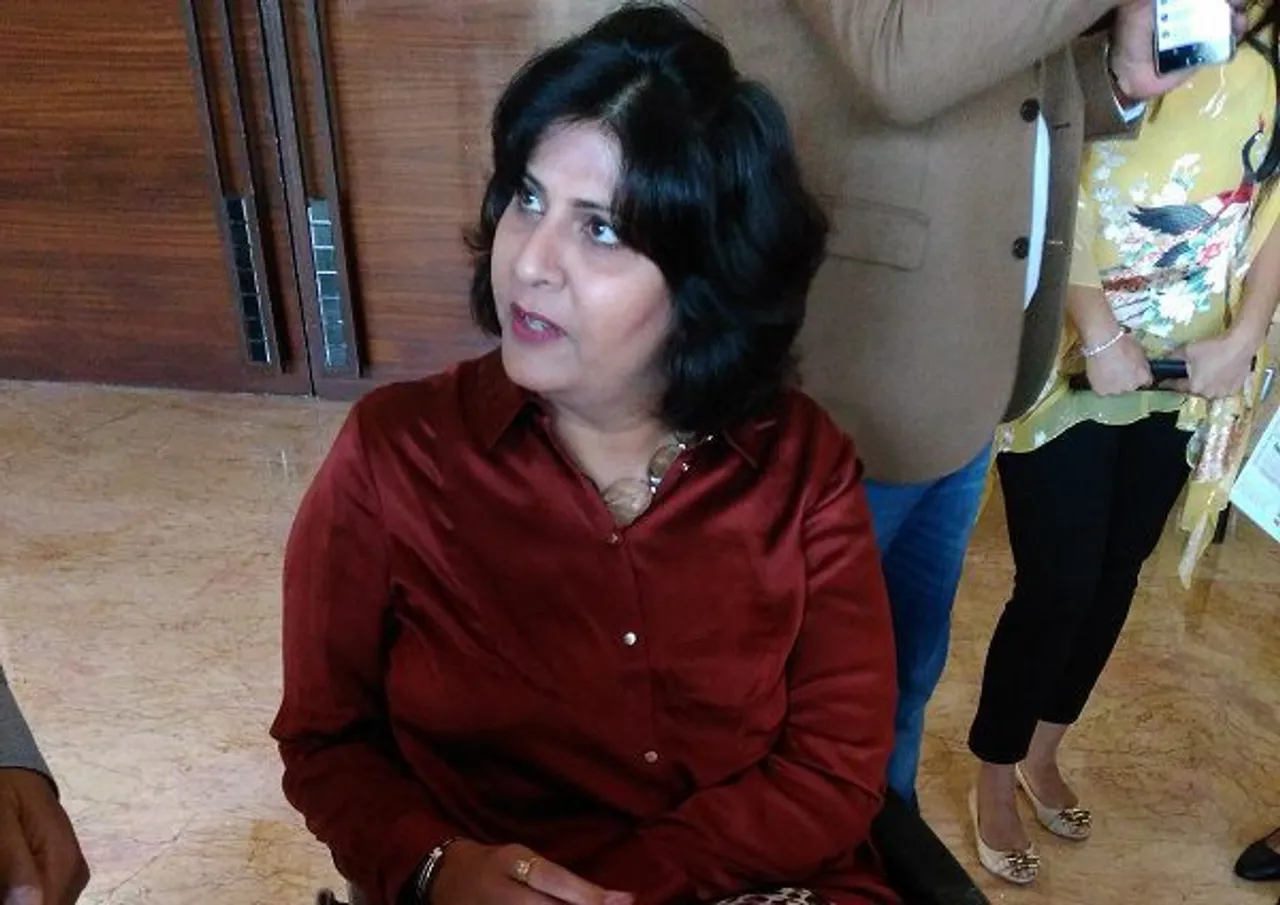 "Winners don't do things differently, they do different things and being a differently-able person, everything I did was different," said Paralympian Deepa Malik. Malik is the first Indian to have won a medal at the Paralympics. The shotputter won a silver at the recently held Paralympics in Rio in 2016.
.@DeepaAthlete shares her favourite quote/saying - Life is a festival. #SheLeadsIndia #paralympics pic.twitter.com/XZt2p2HbEk

— SheThePeople (@SheThePeople) March 30, 2017
The Arjuna awardee was speaking at the She Leads India summit organised by SheThePeople.TV in collaboration with PwC and UN Women India. Talking about her family, Malik said that she has two daughters whom she has raised as free women. "Yes we teach them how to be safe but we never restricted them. We really need to create an atmosphere where women can reach out and excel and give them an opportunity to do that," said the medallist.
Purposeful discussions.. Thought provoking #SheLeadsIndia @unwomenindia ..enriching sitting in audience pic.twitter.com/hvBTl8sET1

— Deepa Malik PLY (@DeepaAthlete) March 30, 2017
She talked about her childhood when she used to run outdoors to play sports as a girl in the era when girl and boy stereotypes -- girls playing indoor games and boys playing cricket -- was at its all-time high. Malik recollected, "I feel privileged to have a progressive father even in those times as he never stopped me from going out and playing the "boy" games. I had a DNA of an outdoorsy child and so I always ran out to play. So one day when I stayed in to play with other girls, my grandmother was very happy that I started behaving like a girl. However, my father was not as he sort off got the fact that outdoor sports was my thing."
Enjoyed the interactive session , questions from audience were intelligent n responding 2 them got me thinking to do more.. @SheThePeopleTV https://t.co/EYGe2cMJQM

— Deepa Malik PLY (@DeepaAthlete) March 30, 2017
ALSO READ: Sportswomen Who Made India Proud In 2016
She also gave a bit of advice to those who lack confidence and shared an anecdote from the time when she had got bed-ridden, "As long as I was sad and under-confident within myself when I was bed-ridden, I used to write a lot of sullen poetry. Although the poetry was good, but it was sad. Then I realised that I need to change this and I started writing about dreaming and success. That is when the real transformation happened. You don't have to wait for the change to happen. You have to become the change."