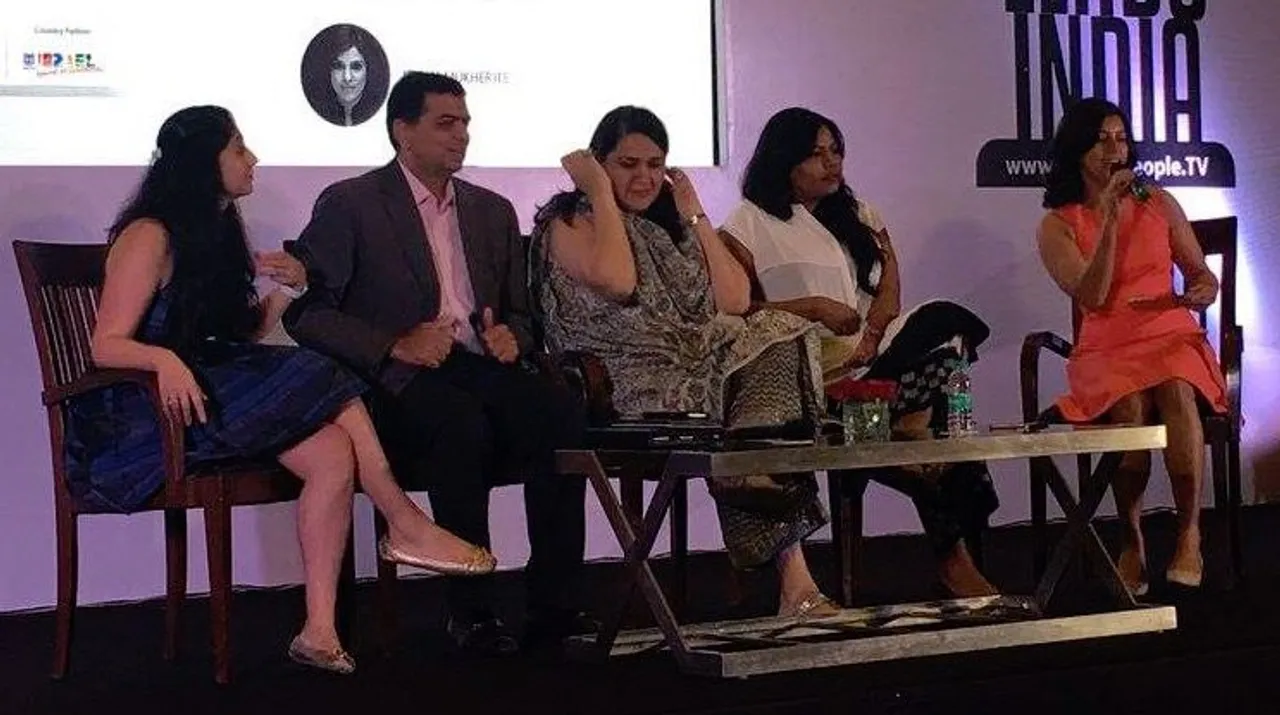 The digital startup ecosystem is flourishing in India like never before, and women entrepreneurs are taking a lead too. But not without some challenges. India has only 14% women in entrepreneurship. What could this be linked to? Need for more mentors? Are enough women coming out and sharing their stories?
Sanjiv Krishnan of PwC India observed that women were being a great support to other women in the changing landscape of leadership
To talk about innovation, participation and how women can transform this entrepreneurship opportunity into leadership space, we put the spotlight on some key questions at the She Leads India Summit by SheThePeople.TV.
Sanjiv Krishnan of PwC India observed that women were being a great support to other women in the changing landscape of leadership. "They have become much more self-assured and don't feel the need to be competitive within themselves." He did admit this was a problem before but not anymore. "It used to be the case earlier, but not so much now. Today, for instance, we still don't have 50-50 , but we do have 35 per cent women in the company."
Kanika Tekriwal of JetSetGo, an uber of private jets in India, shared her experience saying many women have actually come up and helped in setting up her venture. Founder of Shopclues, a shopping marketplace Radhika Aggarwal also concurred with Kanika, saying that most of her mentors have been women. "I look at my mom and I always think that if she had the opportunities that I had, she would have been far more successful. Women can be the best mentors and best friends and it is our duty to mentor the ones who need it."
Some of the challenges are at a basic level. Innovation, tech on one hand and access and opportunity on the other. Shveta Raina of Talerang helps youth find jobs and believes we need to improve the learning curve for women. "Even the curriculum does not allow us to teach what you want. There is just so much pressure in the education system that people are in a rut and are not allowed to innovate. The education system has not evolved, I'd like to say, in over a 100 years."
Radhika also talked about choices in career and participation of women, saying, "It is not like women are not getting the education for them to access the careers they want to but they are not encouraged to unravel the arena. Why are they constantly asked if they really want to do a certain job? When I went to grad school, I didn't choose it thinking if this was the best for me but how we can merge it with other scenarios going on in life."
ALSO READ: She Leads India: Why and how everyday women lead the nation
"I want to say this to young girls -- don't throttle yourself but try to innovate and think beyond boundaries," Radhika Aggarwal
Women came into leadership much later than men and only a handful of jobs were initially laid out for them but the last five years have helped increase the dialogue on these issues.