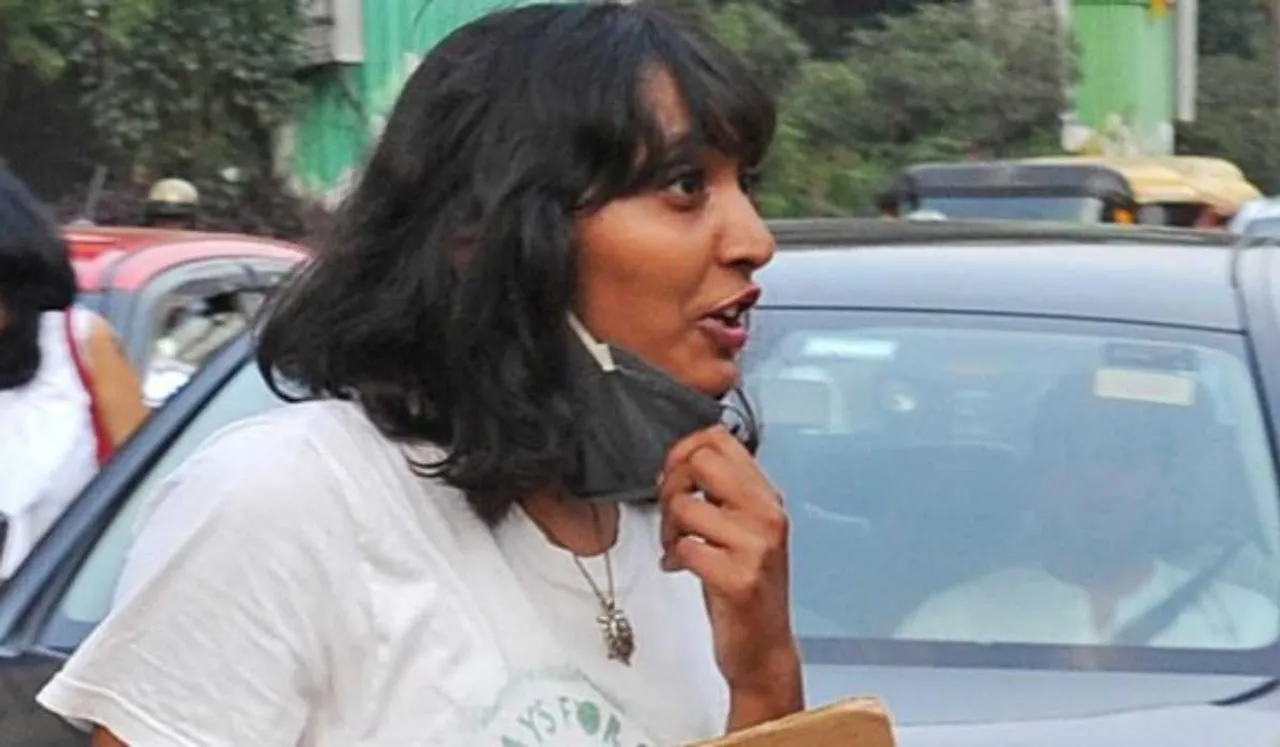 Disha Ravi to court during hearing: A Delhi court Saturday reserved its judgment on the bail plea filed by Bengaluru youth activist Disha Ravi after she was remanded to three days of judicial custody in connection to the 'toolkit' case linked to the Republic Day violence.
Ravi, represented by lawyer Siddharth Agarwal, told the court through him, "If highlighting the Farmers' protest on a global platform is sedition, then I am guilty."
Charges Against Disha Ravi
The 22-year-old has been accused of "sedition" and "conspiracy" against the state. Authorities have named her, along with activists Nikita Jacob and Shantanu Muluk, in the editing and circulation of the 'toolkit' document, which is at the centre of the Delhi Police's probe.
Reports from police claim it was Ravi who sent the 'toolkit' outlining informational resources about the farmers' protest to Swedish climate activist Greta Thunberg. More here.
Ravi has also been questioned over attending a Zoom meeting with Mo Dhaliwal, co-founder of Canada-based Poetic Justice Foundation (PJF) and an identified pro-Khalistani figure.
The court during Saturday's hearing asked the police to present evidence directly linking Ravi to the violence. Judge Dharmenda Rana asked how anyone could assume a person had wrong motives for merely meeting with someone with bad credentials.
Disha Ravi To Court: Highlights From The Hearing
Disha Ravi tells court she was only highlighting the farmers' protest.
"If I approach a dacoit for temple donation, how do you say that I'm privy to dacoity? What is the material against her?" the court asks police.
"We're lowering the bar of thinking that someone may have an opinion different from ours," Ravi says through lawyer.
"Toolkit is not to be seen in isolation. Of course it won't be found in pickets but you incited them. There is documentary evidence," SV Raju argues for police.