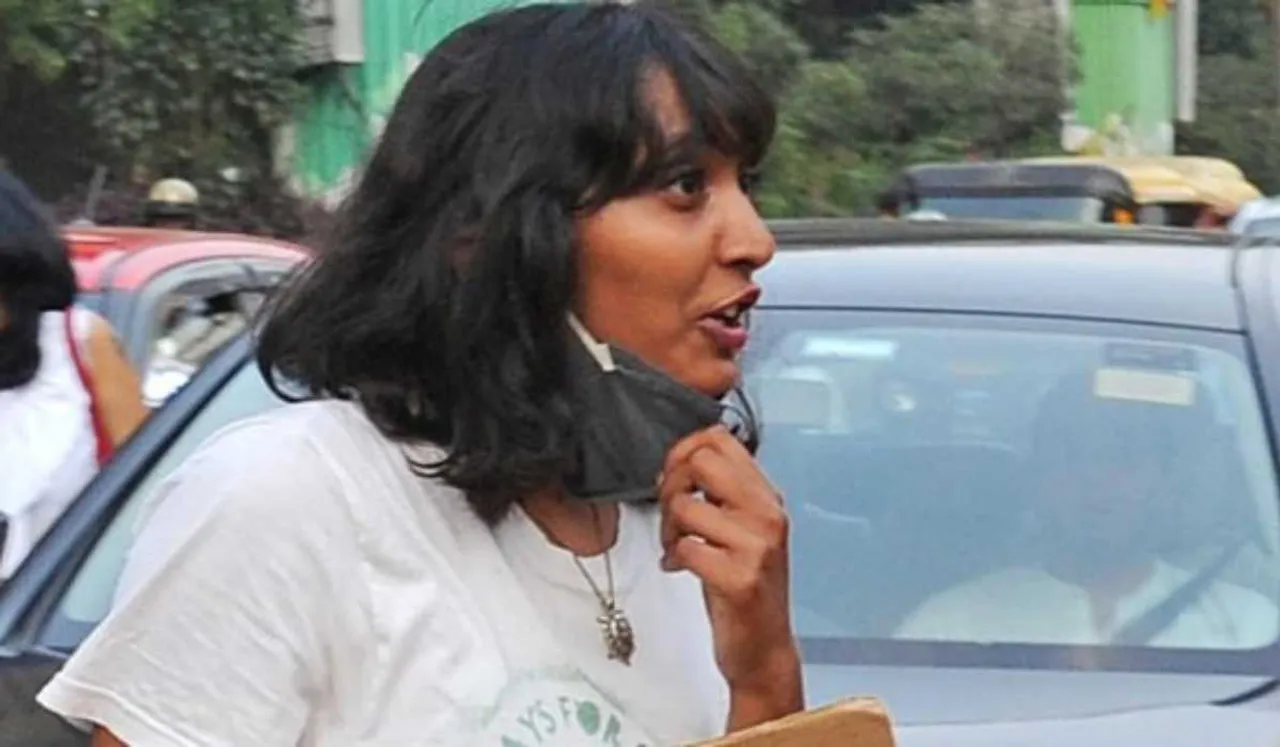 Toolkit case timeline: Bengaluru youth activist Disha Ravi was Friday remanded to three days of judicial custody in connection to Delhi Police's ongoing 'toolkit' probe into the Republic Day violence. The order by a Delhi court came following five days of custody that the 22-year-old already completed.
The order on Ravi's bail plea was reserved by the court on Saturday, with a pronouncement expected Tuesday next week. Ravi's custody comes on the police claim that she needs to be confronted with her other accused associates in the 'toolkit' case.
"In garb of farmers' protest, they wanted to carry out anti-national activities. This is not only one individual who have been involved and they are aware of the Khalistani movement," ASG Raju representing the police in court said today in opposition of Ravi's bail.
Here's a toolkit case timeline of events detailing where it all began and where it's headed.
Toolkit Case Timeline: What Happened And What's The Latest
Swedish climate change activist Greta Thunberg on February 3 expressed solidarity on Twitter with agitating farmers in India. In continuation, she posted, deleted, and then re-posted a document - the 'toolkit' document in question - listing resources "that provide more insight on urgent actions."
As hashtags like #GretaThunbergExposed trended, several Twitter users from India claimed significant changes between the two documents: the one that Thunberg originally shared at 5:20 pm but later deleted and the one she shared at 1:20 am late night.
An FIR was filed by the Delhi Police in the case and a probe was launched with authorities claiming Khalistani forces behind the matter.
As per reports by The Print, authorities zeroed in on a Canada-based organisation called Poetic Justice Foundation (PJF) in order to unveil the alleged "global conspiracy" behind the toolkit Thunberg shared. Four names are reportedly on the radar of Indian authorities: Mo Dhaliwal, Marina Patterson, Anita Lal, and Jagmeet Singh.
Dhaliwal, co-founder of PFJ, is a recognised pro-Khalistani figure and currently one of the central names in the investigation.
Disha Ravi arrested on February 13: Toolkit case timeline
On February 13, in connection to the probe, 22-year-old climate activist Disha Ravi was picked up by Delhi Police from her Bengaluru residence on charges of involvement in the 'toolkit' document.
Ravi is one of the founders of Fridays for Future, which deeply covers Thunberg's work in India.
Authorities pressed charges of "sedition" and "criminal conspiracy" on Ravi. She was also accused of circulating the document.
On social media, there was widespread backlash to Ravi's arrest, with many claiming proper procedure was not followed by the police.
In court,

Ravi

broke down and reportedly told the judge that she had merely edited two lines in the toolkit and was supporting farmers. 

"If you go by the unfolding of events of January 26, it reveals a copycat execution of the action plan," authorities have said as per a report. "The call was to wage economic, social, cultural and regional war against India."
It was revealed Ravi reportedly even asked Thunberg to delete the leaked 'toolkit', fearing it could be used against them under the Unlawful Activities (Prevention) Act, as her name was mentioned in the document, police said.
Toolkit case timeline: Authorities name more accused
Meanwhile, police identified more names in connection to the 'toolkit,' most prominently Mumbai-based lawyer-cum-activist Nikita Jacob and activist Shantanu Muluk. Non-bailable warrants were issued in their name.
Authorities claim Jacob, Muluk and Ravi created the 'toolkit,' which the latter had then sent to Thunberg via Telegram app. There was also reportedly a Zoom meeting between the accused and Dhaliwal prior to Republic Day.
Jacob and Muluk have been granted transit anticipatory bail by the Bombay HC.
The Delhi HC Friday directed the police to not leak any investigation material, including Ravi's private chats, to the media in the toolkit case, after she moved the court on the matter.
Thunberg and American teen activist Alexandria Villaseñor have extended support to Ravi on social media.
I know Disha Ravi and she is an amazing activist and awesome human! The right to peaceful protest is a human right and we will not be silenced.
Please join me in supporting Disha #StandWithDishaRavi

— Alexandria Villaseñor (@AlexandriaV2005) February 19, 2021
The court on Saturday, headed by judge Dharmendra Rana enquired of police, "What is the evidence collected by you to show the link between her and the January 26 violence?"
After an hour-long discussion, the court decided to reserve its judgment on Ravi's bail until Tuesday.