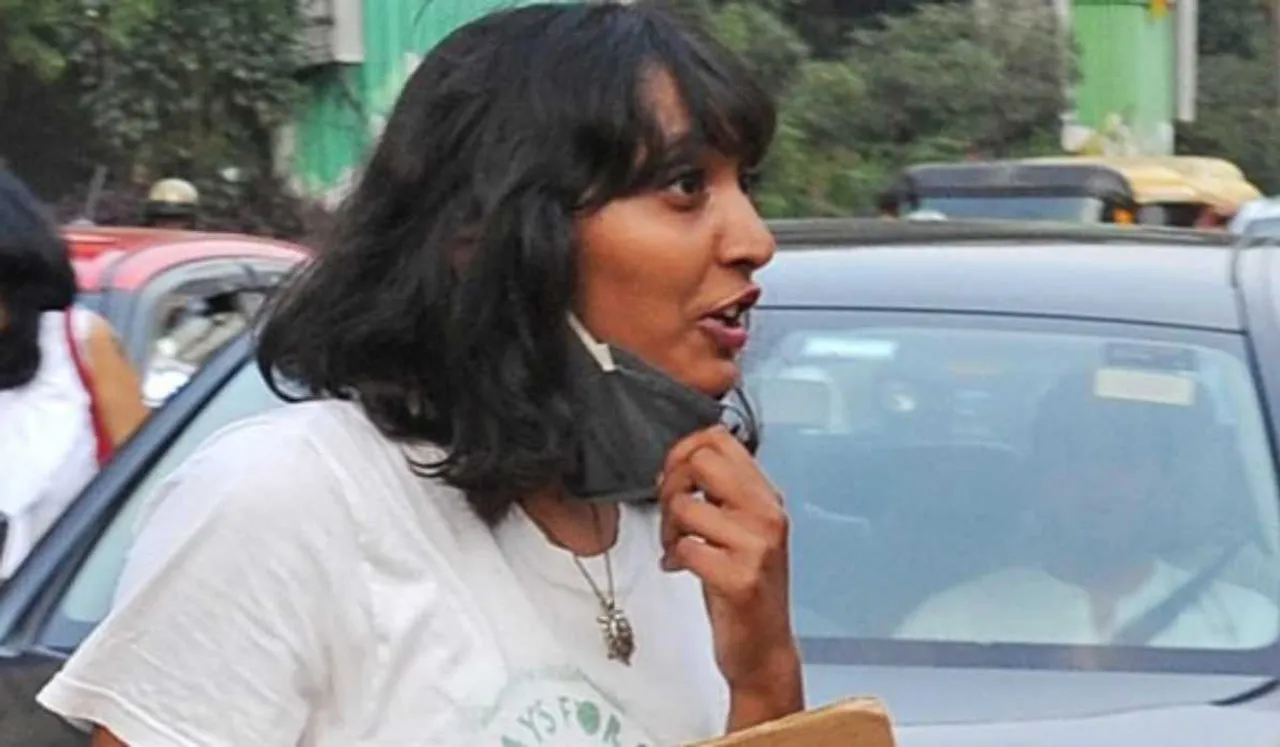 Climate change youth activist Disha Ravi gets bail in connection to the 'toolkit' case Tuesday. Patial House Court in Delhi, which delivered the judgment, has directed the 22-year-old from Bengaluru to furnish two sureties of Rs 1 lakh each.
Judge Dharmendra Rana passed the bail order, "considering the scanty and sketchy evidence" showed there was no reason to hold 22-year-old Ravi in custody. Advocate Abhinav Sekhri, representing her, reportedly asked the court to consider the surety at a reduced amount of Rs 50,000 but the judge held ground on Rs 2 lakh total.
This order comes following a one-day custody Ravi was remanded to on Monday in connection to the 'toolkit' probe linked to the Republic Day violence.
BREAKING: Disha Ravi granted bail. #DishaRavi#Toolkit

— Live Law (@LiveLawIndia) February 23, 2021
Ravi has been accused of "sedition" and "conspiracy" against the state. Authorities have named her, along with activists Nikita Jacob and Shantanu Muluk, in the editing of the 'toolkit' document and for reportedly attending a Zoom meeting prior to January 26 with pro-Khalistani leader Mo Dhaliwal.
Disha Ravi Gets Bail In 'Toolkit' Probe
The court, producing parts of the 'toolkit' in question, said that "call for violence conspicuously absent." Ravi has been directed to co-operate with the Delhi Police's investigation and not leave the country.
Reports from police claim it was Ravi who sent the 'toolkit' outlining informational resources about the farmers' protest to Swedish climate activist Greta Thunberg who amplified it on Twitter. More here.
Court quotes appreciation for difference of opinion as Disha Ravi gets bail
Last week during a hearing regarding her bail plea, Ravi told the court that the 'toolkit' was merely a "resource document" and did not "sow disaffection." Sidharth Agarwal, the lawyer representing her in court, has also argued on her behalf: "We're lowering the bar of thinking that someone may have an opinion different from ours."
The court, headed by judge Dharmendra Rana enquired of police, "What is the evidence collected by you to show the link between her and the January 26 violence?" deeming their accusations against Ravi "conjecture."
Judgment on the bail plea had been reserved till Tuesday, until which time Ravi has remained in police custody.