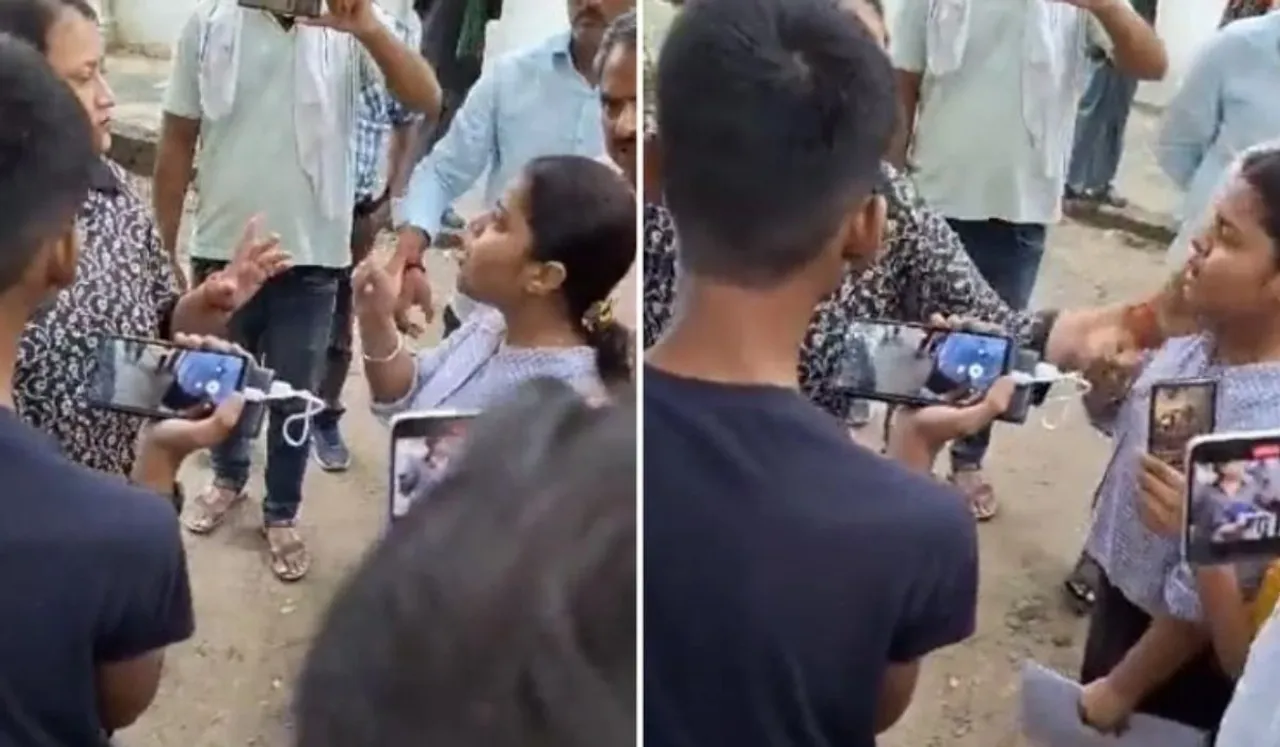 In a shocking incident, a female government officer slapped a teenage girl during an argument in Varanasi district, Uttar Pradesh. The female officer, a Deputy Tehsildar named Prachi Kesarwani, went to Bishampur village in connection with a case revolving around the illegal occupation of land.
An argument broke out between the Deputy Tehsildar and a teenage girl, after which the officer slapped the girl. People around them captured the incident on their phones and posted it on social media. The video soon began going viral on the internet.
Deputy Tehsildar Slaps Girl In Varanasi
The video shows Deputy Tehsildar and the teenage girl engaged in a heated argument when suddenly she slaps the girl. The agitated crowd began questioning the officer's act, and the deputy Tehsildar eventually walked out of the spot.
Deputy Tehsildar slapping a teenage girl for seeking a document in Varanasi.

Babus are always high on power. Please ensure action on her @myogiadityanath ji

pic.twitter.com/BgKebCC3M5

— Monica Verma (@TrulyMonica) August 9, 2023
According to reports, some villagers had illegally occupied a piece of land in Bhishampur village in the Kapsethi police station area in Varanasi. The high court had ordered them to vacate the land. Acting on behalf of the High Court's order, the Deputy Tehsildar reached the spot to take action. The people present on the spot expressed displeasure over the action against their encroachment.
A young girl came forward from the crowd and started talking to Deputy Tehsildar, asking her to show a copy of the High Court's order. The government officer got annoyed at the girl's demand, leading to a heated argument between them. Eventually, the Deputy Tehsildar got angry and slapped the girl in front of the public.
The public got angry and questioned the government officer. Seeing the public outrage, the police officers present at the scene guided the Deputy Tehsildar out of the spot.
The action against the land encroachment was halted after the crowd got agitated and started opposing the government officer. The villagers reportedly complained to the higher authorities about the behaviour of the Deputy Tehsildar, demanding strict action against her.
---
Suggested Reading: Viral Video: Cop Slaps Woman Farmer Protesting Land Acquisition