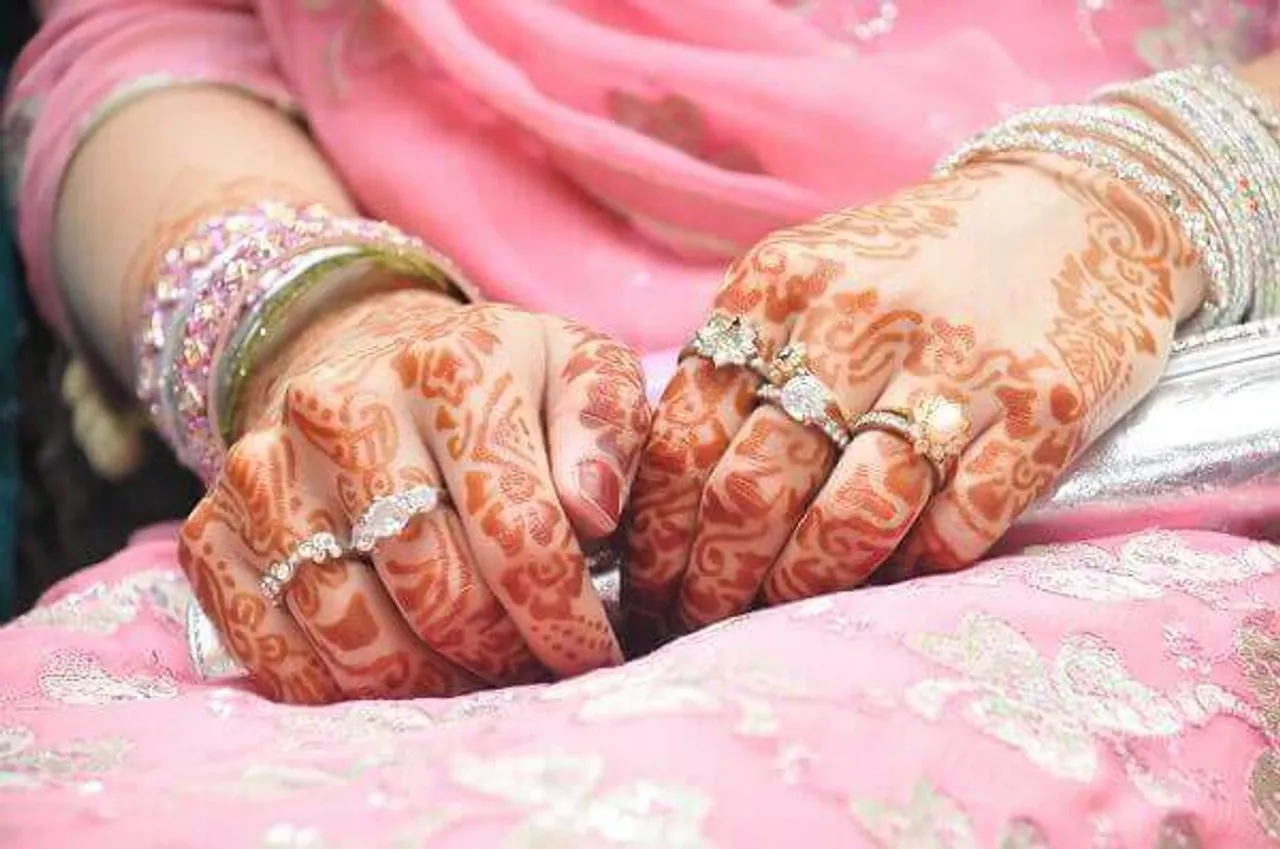 A case has been filed against a 20-year-old Muslim man in Delhi over his wife's allegations that she was forced to convert after their wedding in May. The woman further alleged that she was harassed by her in-laws for dowry and religious conversion.
"His family forced me to change my religion to Islam. I was forced to wear a burqa and offer namaz, the woman told ANI, further alleging that her father-in-law tried to sexually harass her.
Also Read: "Adult Indian Women" Write Letter To NHRC Against "Patriarchal" Love Jihad Law
Delhi: Man arrested for allegedly forcing woman to convert after marriage https://t.co/4o8fjMG1b8

— ANI (@ANI) December 24, 2020
The Delhi woman said that she met the man when he rented a room at her parents' home late last year. She added at that time the man did not reveal his religion and he claimed that he had no family. According to the woman, after a few months, when they got closer, the man introduced her to his family who lived in another part of Delhi.
Following the meeting, the two got married at a temple, the complaint stated. The woman in her complaint alleged that after their marriage she was harassed for dowry, confined at home, and was stopped for contacting her parents.
Also Read: Interfaith UP Couple That Fled To Delhi Seeks Protection Against Possible 'Love Jihad' Allegations
In her complaint, she has mentioned that the sole purpose of the marriage was to change her religion. On account of her statements, a case has been filed against the man and his family with charges like kidnapping, rape, intimidation, and breach of trust. The man was nabbed by the police on Thursday.
Moreover, the police said the woman's medical examination had been carried out and the case is under investigation.
Sanskriti Tiwari is an intern with SheThePeople.TV.