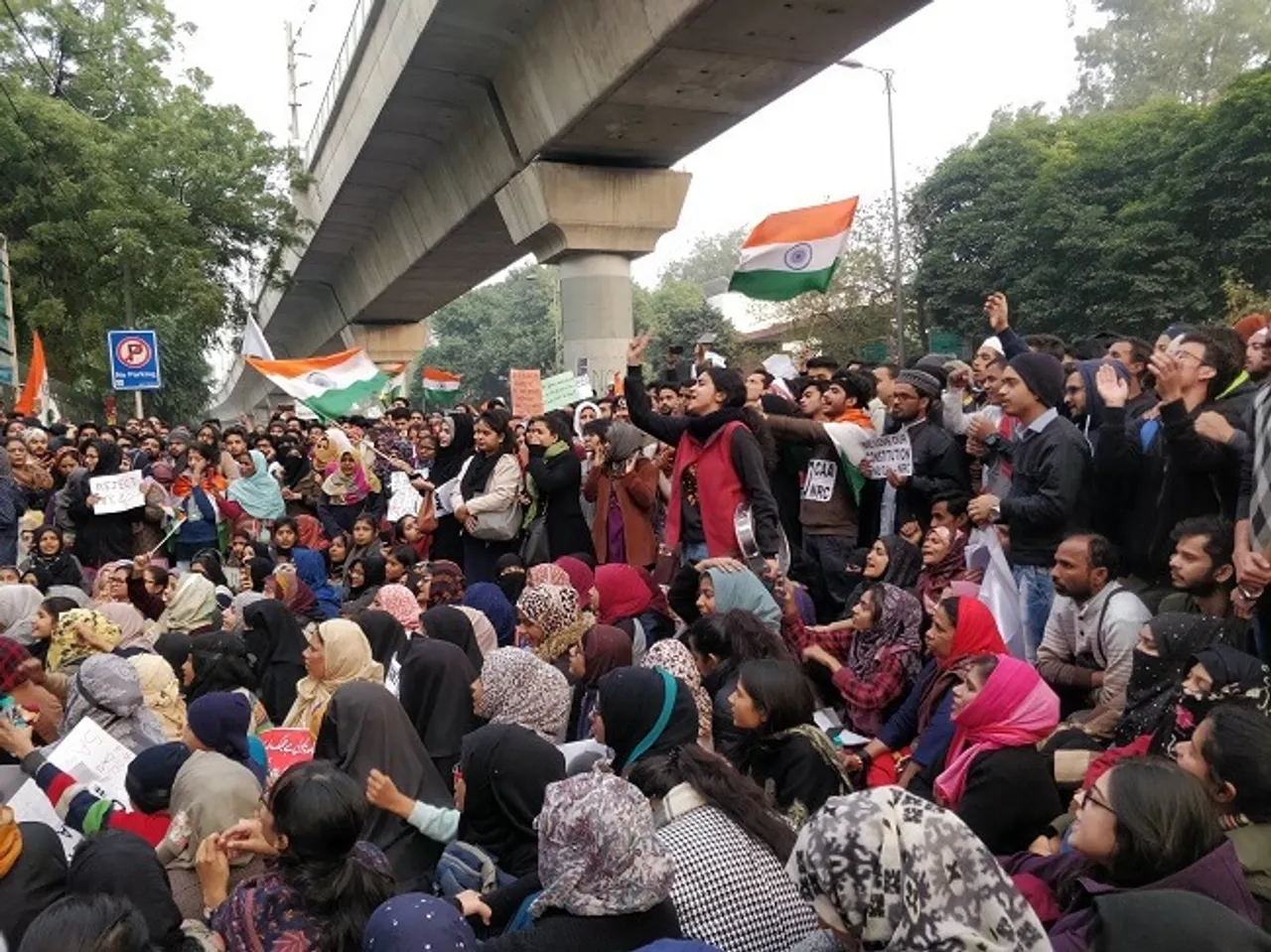 Students of Jamia Millia Islamia college including many women say they were brutally beaten up by Delhi Police today during an anti-CAA rally towards Parliament. 10 girls were hit on their private parts says a doctor as per an India Today report. "Some students have also suffered internal injuries as they have been hit on chest with lathis," they said.
Also read: They Can Break Our Bones Not Our Spirit: Jamia Protests Again
The police stopped the protestors at a distance of two kilometres from the Parliament. Political activists like Umar Khalid on social media said that the police had "unleashed" brutalities against the protestors. Another person named Bushra Khanum tweeted, "Hundreds of injured/unconscious Jamia students admitted to the Ansari Health Center & Holy Family Hospital. Many being taken to Al Shifa hospital now. Jamia students need help. Time to reach out to them.#JamiaProtests."
Students Hurt During Anti CAA Rally, Picture from Twitter
India's police force has come under criticism after students in JNU were attacked and for their apathy during the Shaheen Bagh protest. Police officers were also mistaken of an incident at the India Art Fair where they stalled an installation claiming it was anti CAA.
This is a live copy and we are developing it after speaking to students of Jamia who were present at the rally.