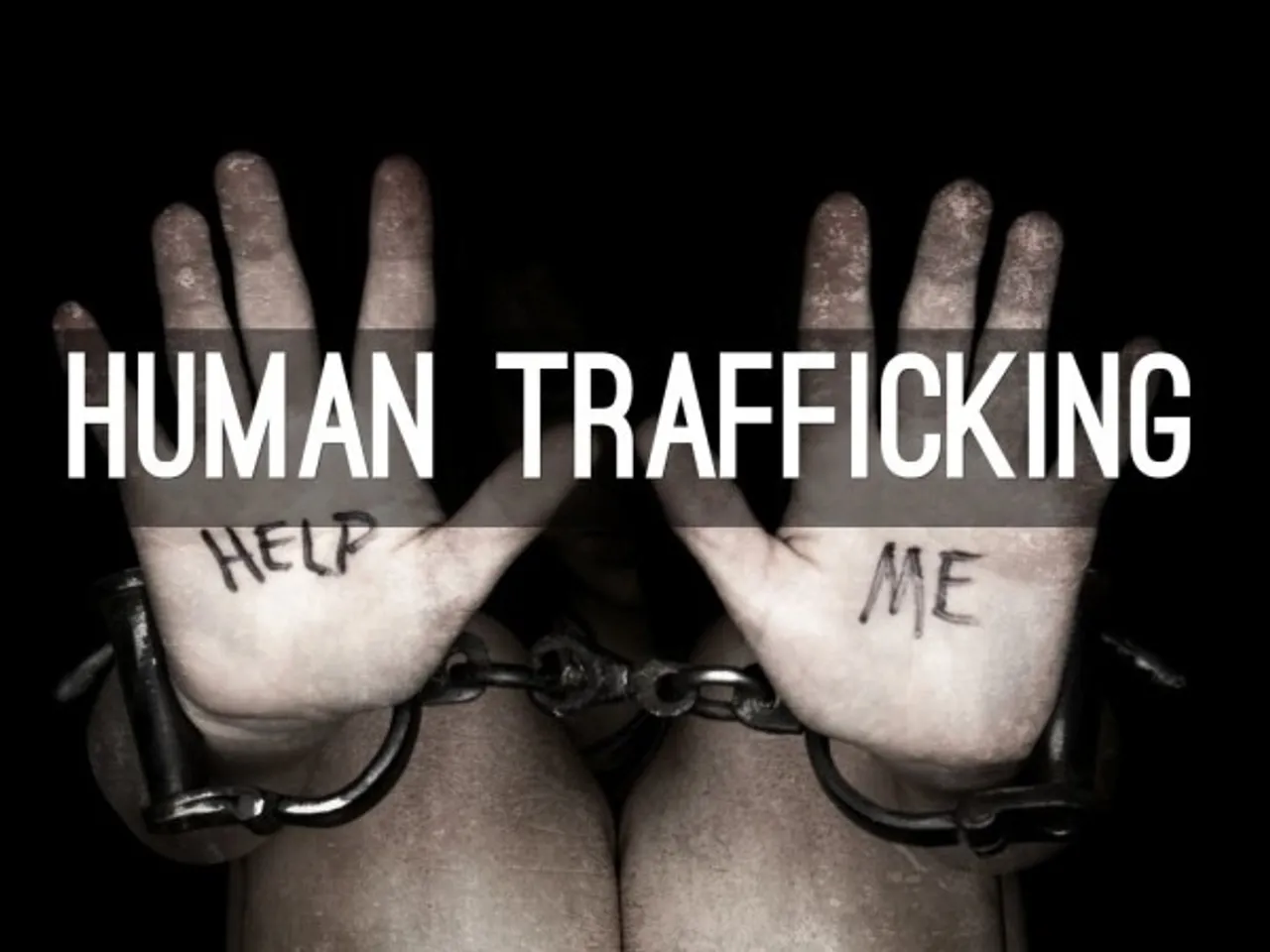 On September 1, just after Brazil's Dilma Roussef was impeached as president; Sania Mirza and Barbora Strycova won their US Open match; and the Indo-Tibetan Border Police allowed its women personnel to guard India's border with China for the first time; two Nepalese women walked into Delhi's  Crime Branch and broke a six-country-wide human trafficking racket wide open.
The women had been brought to Delhi by the traffickers who had promised them well-paying jobs in the Gulf. There, they were confined to a 'shelter' with 24 other women for 10 days before they made a successful attempt to escape.
The two then went to the Embassy of Nepal, which directed them to Delhi's Crime Branch, as a result of which, according to indiatimes.com, 26 women, including 16 from Nepal and 10 from India, were rescued.
Two people were also arrested in the case: Nepalese citizen Shabin Shah alias Shobhin Keshi, and Indian citizen Bidya Lama alias Laxmi. Both, according to the police, ran the gang. The police seized two passports and the victims' tickets from Keshi and Laxmi, as well as six mobile phones.
On investigation, the police learned how human trafficking gangs operate.
This particular gang operated across six countries: India, Nepal, Sri Lanka, Dubai, Kuwait and Oman.
The women trafficked were not minors, but from very poor families, desperate for a livelihood.
Delhi's joint commissioner of police (crime) Ravindra Yadav said: "He (Keshi) had been running this racket since 2011 from a rented home at Mahipalpur and Roopnagar areas . The trafficked women were first brought here before being transferred abroad. He claims to have sent around 1,500 women belonging to India and Nepal to Gulf countries illegally so far. He has a number of agents, who are active in Nepal, Sri Lanka, Oman, Kuwait, Dubai and India."
Laxmi, who comes from West Bengal's Jalpaiguri district that abuts Nepal, was Keshi's abettor. She is the caretaker of a shelter home in Mahipalpur, Delhi, where the women are confined.
Once in Delhi, the women were not sent directly to Dubai on a work visa as promised, but told they had to get to the Gulf city on tourist visa via Colombo, Sri Lanka – provided that they paid their captors huge sums of money. This was what prompted the two Nepalese women to run away and approach the Crime Branch, said Yadav.

Most women, however, get to Colombo and then acquire a work visa for Gulf countries after paying agents Rs 50-60,000, Yadav said. The Sri Lanka route via a tourist visa was preferred, he added, because India and Nepal have strict immigration laws, requiring an emigration clearance for 18 countries, many of which are in the Gulf.
In the Gulf, the women worked as domestic help or in malls, restaurants or hospitals as cleaning staff. They had to pay their Gulf agents Rs 5,000 per month from their salaries as commission.
This commission was collectively shared by all the agents, including those in the Gulf, Sri Lanka, Delhi and Nepal, said Yadav. "There is a complete chain and understanding between agents based in Nepal, Delhi, Sri Lanka and Gulf countries. The employment visa of Sri Lanka and Gulf countries was obtained online by agents based in Gulf countries. Shabin used to save Rs 20,000 to 30,000 per woman as his share," Yadav said. Laxmi earned Rs 15,000 per month.
Feature image credit: radioproject.org