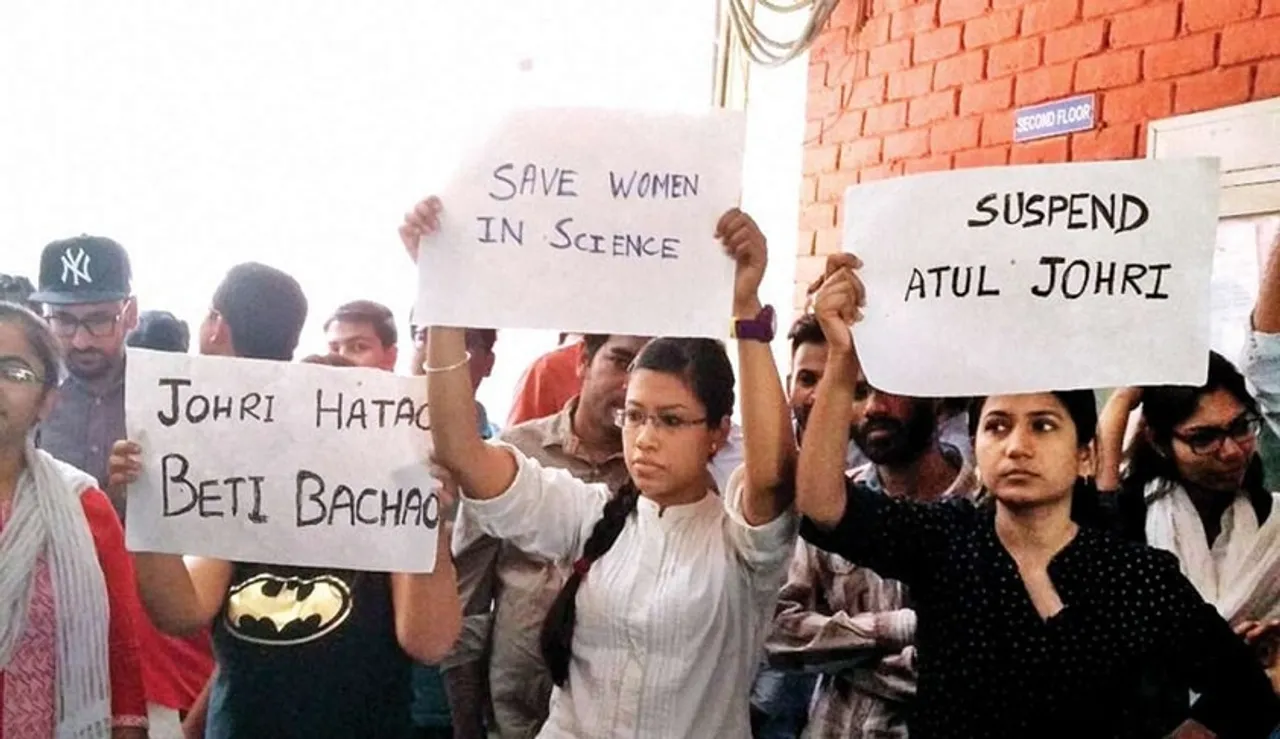 In the Atul Johri sexual harassment case, the Delhi High Court on Tuesday directed that the professor at JNU's School of Life Sciences, cannot become warden of any of the women's hostels. It also ordered the fact-finding committee to decide whether JNU should suspend Johri or not, ANI reported.
Delhi HC directs JNU professor Atul Kumar Johri, accused of sexually harassing women students, to not take charge as warden of any university hostel which houses women. Court asked the fact-finding committee to decide on his suspension. Next hearing on 17 August.

— ANI (@ANI) May 29, 2018
JNU's advocate told the bench on May 3 that the university has asked Johri to resign from all posts. "He is no longer the mess warden of Chandrabhaga Hostel. The women do not have contact with the professor in any manner," he said.
Delhi HC has also reprimanded the JNU Vice-Chancellor on the administration's inaction against the sexual harassment complaints. "What is happening, you have not been able to do anything. Is it that the V-C of the university has no power to take action against the professor?" Justice Rajiv Shakdher asked the counsel for JNU.
ALSO READ: Delhi HC Bashes JNU For No Women In Committee Probing Atul Johri Case
The bench said, "I am not saying that take action without hearing the professor. At least you can take interim measures. You can advise the professor that till the investigation is going on into the cases agaThe women do not in any manner in contact with the professorinst him, he should stay out of the campus."
Johri is no longer the mess warden of Chandrabhaga Hostel. The women do not have contact with the professor in any manner
Around nine women have accused Johri of "often making sexually coloured remarks, open demands for sex and commenting on the figure of almost every girl".
In early March, seven women students of Johri along with university's Gender Sensitization Committee Against Sexual Harassment (GSCASH) members marched to the Vasant Vihar police station to file sexual harassment complaints against Johri. After that two more women filed an FIR against him. On March 16, Delhi Police booked Johri under IPC sections 354 (assault or criminal force to woman with intent to outrage her modesty) and 509 (word, gesture or act intended to insult the modesty of a woman).
JNU students have consistently protested against the incident. In one of the protests, the police even lathi-charged against the students, where some faced serious injuries.
Picture credit- Twitter