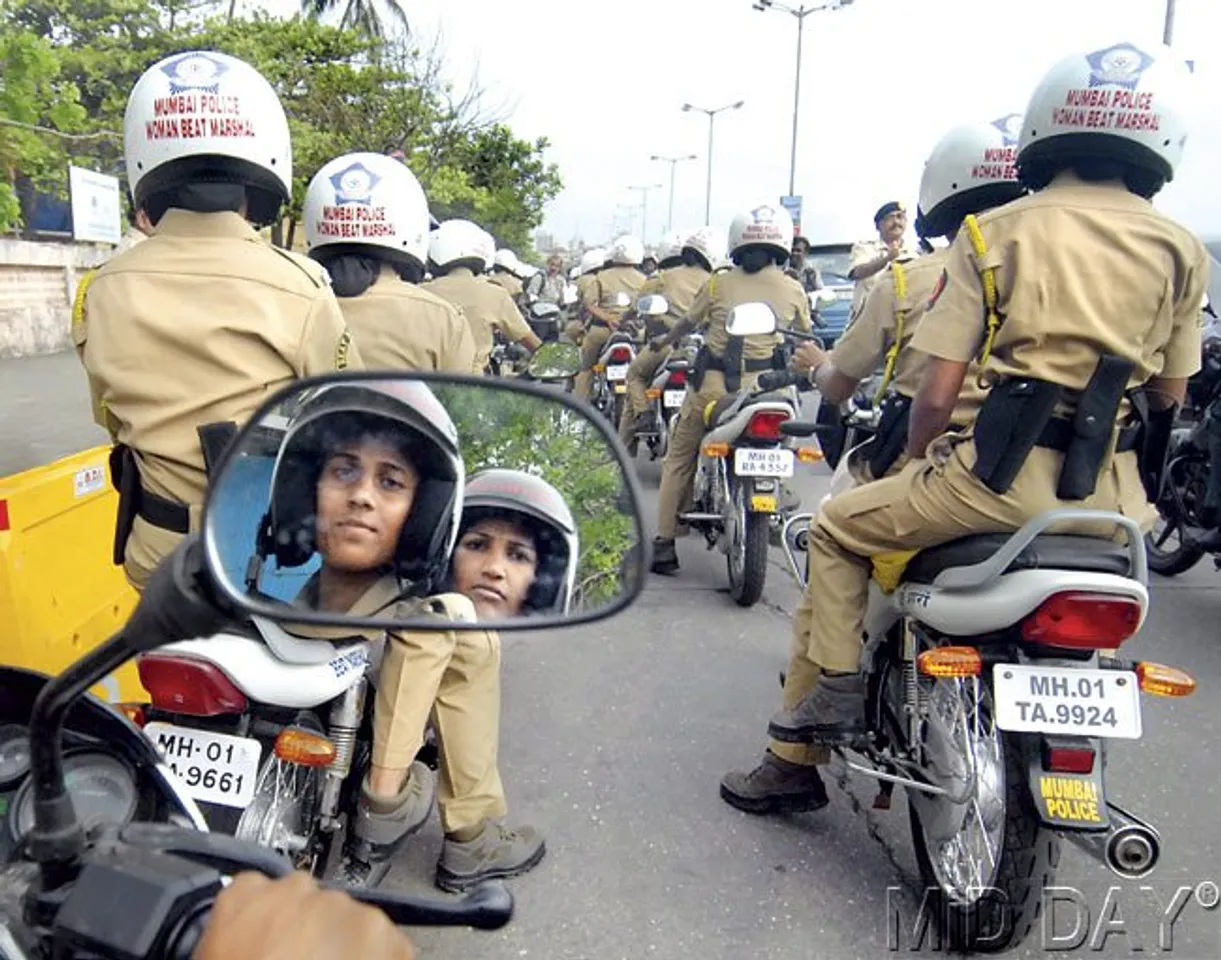 Women's safety is certainly creating a lot of stir in Delhi. In a first such initiative in the city, women cops will now patrol South Delhi till late evening. People living in the area or travelling through it will be able to spot these cops scrutinizing the area for any ruckus or crime against women.
This is a pilot project which has first been launched in the southern part of the city to make women feel safer in public spaces. It is expected that the women cops on bikes will also make women feel comfortable to approach them in cases of emergency.
As of now, three teams having two women cops each have been deployed to patrol the south campus and R K Puram police station. The South Delhi police is working towards deploying more teams to cover a larger area. Senior officials have said that the women cops will patrol on police bikes with beacons fitted on them.
ALSO READ: Bengaluru Police Flag Off 'Pink Hoysala' For Women's Safety
"This is the first time that such an initiative has been undertaken by the Delhi Police. These women personnel would be deployed as per shifts. They would interact with the local women and also keep an eye on miscreants. This would ensure fewer incidents of snatching and other petty crimes. Women and girls can approach these cops to seek advice on safety and self-defence as well," said Additional DCP (south) Chinmoy Biswal, as quoted by DNA.
Police stations of other areas are also contemplating getting women cops to patrol on bikes. "When required, these teams will swing into action, as they have been trained to deal with any untoward situation. They will also be in constant touch with the police stations concerned and have been provided with various communication gadgets," the officer added.
Reference Picture credit- Mid Day