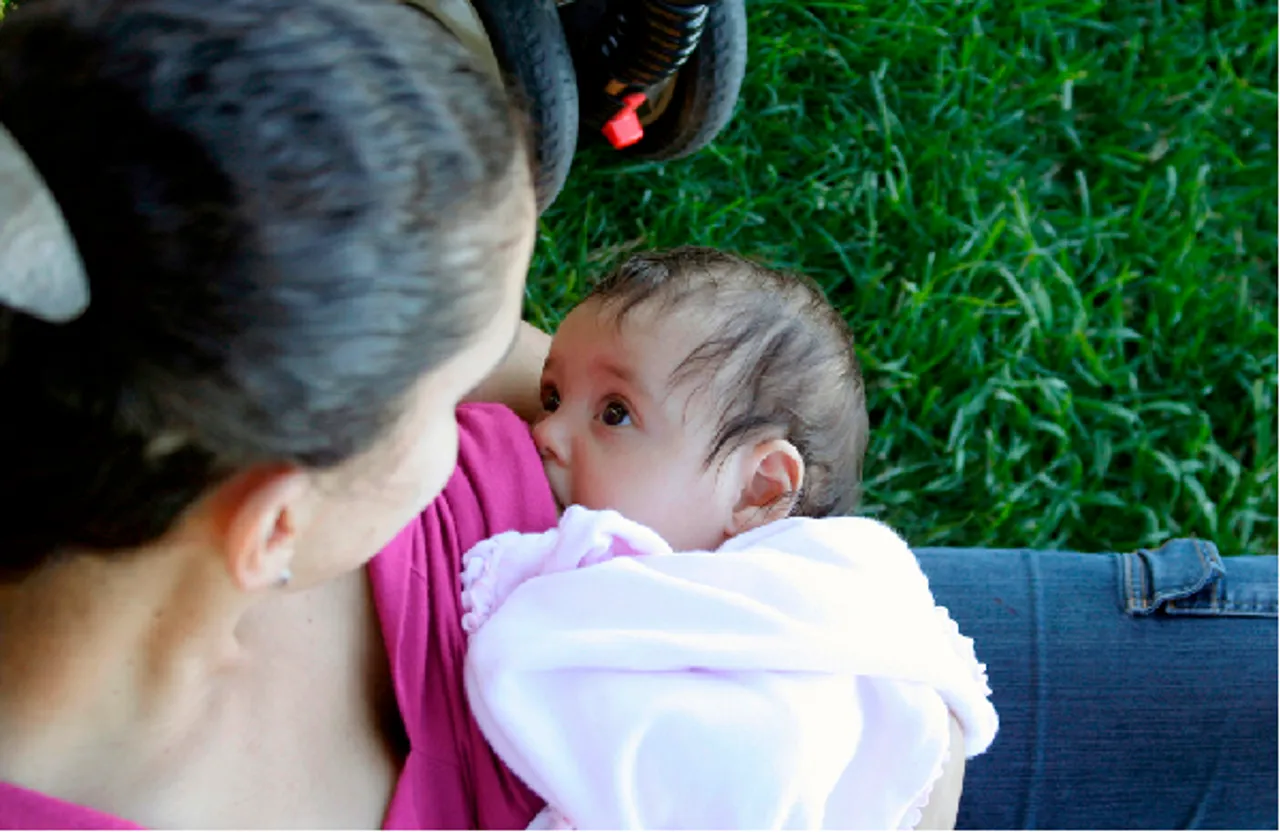 According to a new report by World Health Organisation (WHO) and UNICEF, initiating breastfeeding within first hour of birth is important to prevent neonatal deaths.
It also ensures proper growth and development of a child, reported TOI.
What does the report say?
The WHO report states that those who started breastfeeding between two and 23 hours after birth had a 33% greater risk of neonatal death as compared to those who began breastfeeding within just one hour of birth.
Risk among newborns, who start to breastfeed 24 hours or more after birth, is two times higher.
UNICEF Executive Director Henrietta H Fore explained, "When it comes to the start of breastfeeding, timing is everything. In many countries, it can even be a matter of life or death."
According to statistics, India has improved by doubling the number of early initiations of breastfeeding in a decade from 23.4% in 2005 to 41.5% in 2015.
Read Also : Afghan Woman Breastfeeding During Exam Sends Powerful Message
However, India still ranks 56 in the total number of 76 countries surveyed by two UN agencies.
African countries like Rwanda and Malawi showed better results with about 80% newborns being initiated into breastfeeding within one hour of their birth.
Sri Lanka came out as the top performer with 90.3%.
About 78 million babies were not breastfed within the first hour of being born in 2017, making them susceptible to diseases.
Read Also: Malayalam Magazine's Breastfeeding Cover Sparks Outrage
The report revealed that the rates of breastfeeding are the highest in the eastern and southern Africa (65%) and lowest in east Asia and the Pacific (32%).
Why is early breastfeeding important?
The report said that delaying breastfeeding even by a few hours could get life threatening for the baby.
The mother's milk, which contains colostrum, is considered essential for the baby and is also termed as the baby's 'first vaccine'. It is also considered extremely rich in various nutrients and antibodies.
WHO director general Tedros Adhanom Ghebreyesus said, "We must urgently scale up support to mothers – be it from family members, health care workers, employers and governments, so they can give their children the start they deserve."
An estimated 8,00,000 children, majority of whom are hardly six months old, can be saved just by improving breastfeeding practices. Breastfeeding Week is being observed from August 1 to 7.
Read Also: Five Reasons Why Breastfeeding Is Best For Baby
Kriti Dwivedi is an intern with SheThePeople.Tv