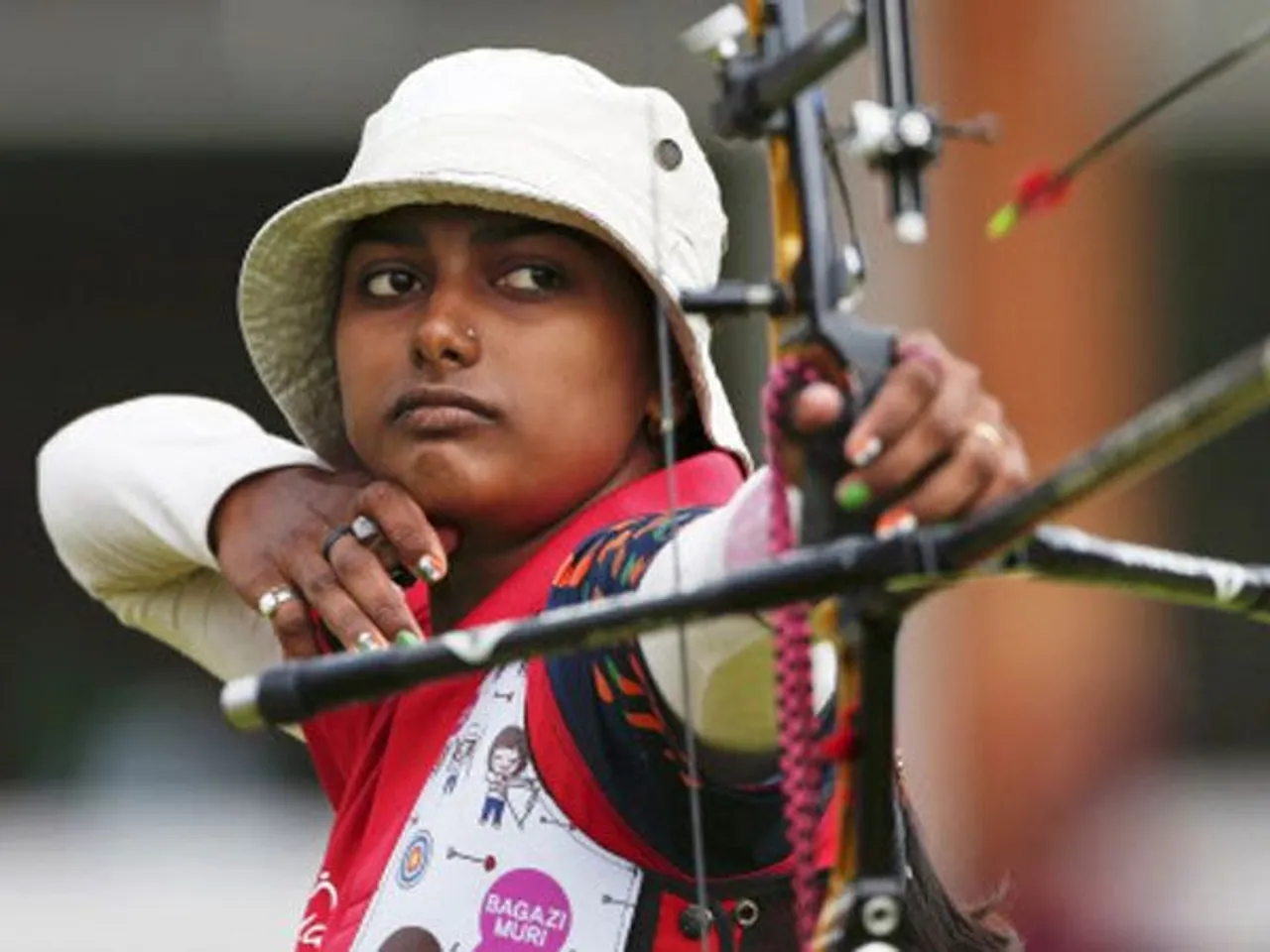 In stellar news from Indian female sportswomen, archer Deepika Kumari has equalled the World Record(WR) in the Women's Recurve event at the qualifying stage at the Archery World Cup in Shanghai. She is currently ranked number five and a former world number one.
Deepika Kumari equals the #worldrecord at #WCShanghai: But two beaten! #archery

— World Archery (@worldarchery) April 27, 2016
21 year old Kumar - who hails from Ranchi in Bihar - tallied a score of 686 out of 720 in the qualifying round, thereby equalling the WR, held by Ki Boe Bae of South Korea.
Also Read: Fascinating Interview with Apurvi Chandela
Kumari trained at Tata Academy in Jamshedpur. She had a total of 346/ 360 at the mid-interval and required 343 to break the record, but eventually equalled the tally by the Korean, who did so at the World University Games in Gwangju last year.
She won a gold medal in the 2010 Commonwealth games in the women's individual recurve event. She was conferred the Arjuna Award, India's second highest sporting award in the year 2012
Damodar Valley Corp contributes Rs 15 lakh to #TOP Scheme of @YASMinistry for training of Deepika Kumari in Archery for #RioOlympics2016

— PIB India (@PIB_India) April 21, 2016