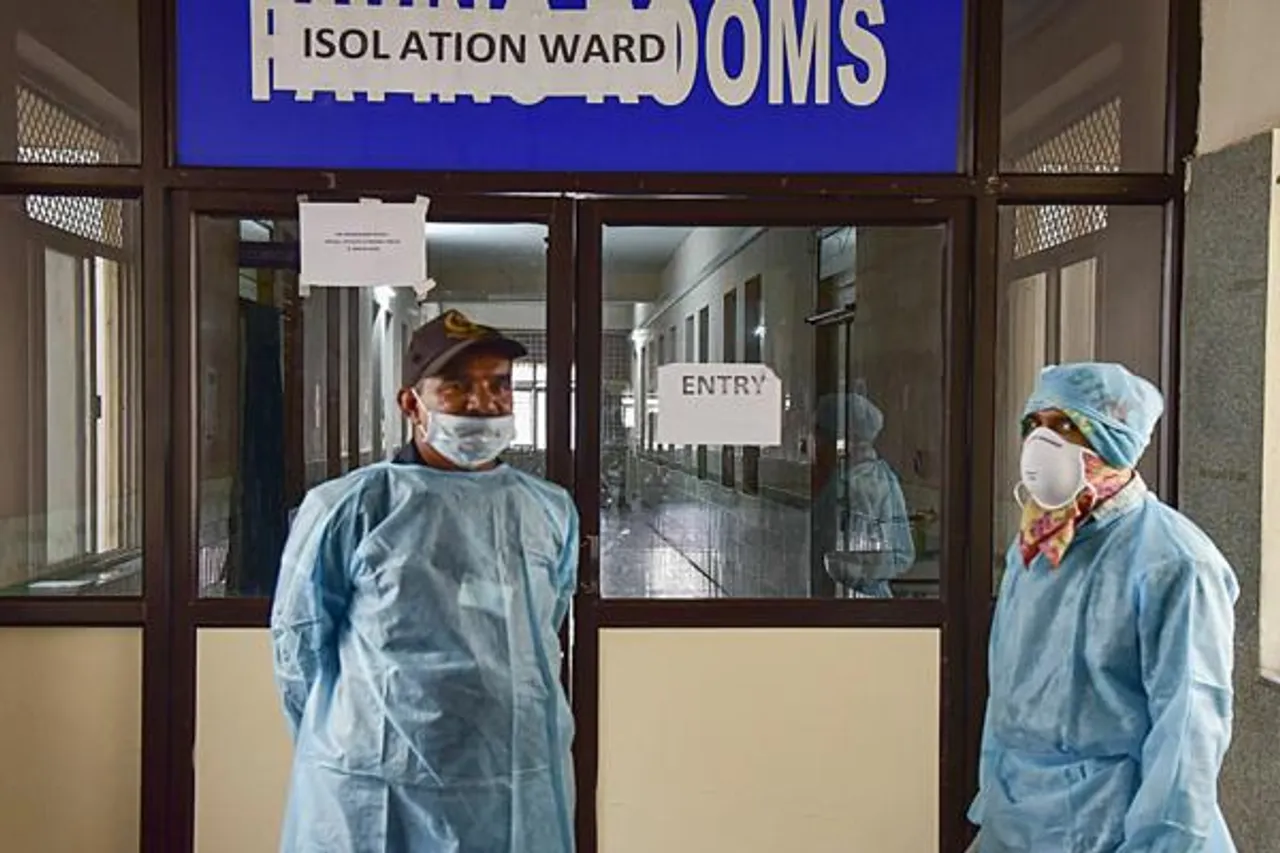 The number of confirmed coronavirus cases in India has gone past 60. Out of the 62 cases reported, 38 are Indian citizens while the remaining 16 are Italians who were on a tour to India as per the data of the Ministry of Health and Family Welfare. Recently, an increase in cases has been seen. The number of positive cases rose from 18 to 62. On Tuesday, eight new people tested positive from Kerala, five from Maharashtra, four from Karnataka and one from J&K.
Key takeaways
In India, the count of positive cases rose from 18 to 62 in the past week.
A total of 14 positive cases have been tested in Kerala, 5 from Maharashtra, 4 from Karnataka and 1 from Jammu and Kashmir.
The Kerala government has closed public areas such as educational institutions and cinema halls to curb the spread of the virus.
Four positive cases in Karnataka
Eight new cases, 1495 people under observation in Kerala
The Kerala government has reportedly gone on a lockdown after eight new cases of coronavirus were detected, taking the total number of people infected with Covid 19 to 14. The government has imposed several restrictions in the state such as the closing of public spaces like educational institutions and cinema halls till the end of March reported TOI.
#Kerala heads for a complete lockdown. First state in #India to do so. With 12 people testing positive, govt shuts schools, colleges & cinema theatres. Temples, churches & mosques told to go slow with events & gatherings. More hospitals ready #COVID2019 #coronavirusindia

— Anto T Joseph.......... ആന്റോ ടി ജോസഫ് (@AntoJoseph) March 10, 2020
A total of 1,495 people are kept under observation in the state out of which 259 have been admitted to various hospitals. A specially-arranged cabinet meeting on Tuesday decided to shut down all educational institutions except for medical educational institutions till 31st March. Additionally, no examinations will be conducted from classes 1 to 7. All entrance and tuition coaching centers, private halls for marriages have been asked to shut down till the end of  March. Kerala CM Pinarayi Vijayan insisted on all religious institutions organize festivals and rituals without mass gatherings.
A three-year-old boy and his parents tested positive for the virus on Tuesday evening. The family has been quarantined at Ernakulam Medical College. The other newly infected four have been admitted to Kottayam and two in Pathanamthitta. These people were in contact with the three-member family who tested positive in Pathanamthitta, earlier. They had returned from Italy along with two of their relatives who have also been tested positive.
State health minister KK Shailaja has warned that those coming to Kerala from Coronavirus affected nations should report to the authorities on arrival if they fail to do so a case would be registered against them under the Public Health Act.
Five positive cases in Maharashtra
"Five positive cases in Pune. Forty people who went to Dubai have been traced. They are under observation and people who were in primary for secondary contact of these people are also under observation," said Maharashtra Health Minister Rajesh Tope. A Pune couple and their daughter, one of the co-travellers from a group of 40 tourists on a trip to Dubai and the cab driver who drove the family from Mumbai to Pune on 1st March are among the five cases confirmed in Pune.
Five cases in Karnataka
A total of five positive cases of coronavirus have been reported in Karnataka. Health and Family Welfare Minister B Sriramulu confirmed the number. "Karnataka has reported four cases of Novel Coronavirus. Infected persons and their families are quarantined and they are kept under observation," he tweeted.
Yesterday, had a detailed discussion with Health Minister of India @drharshvardhan regarding #COVID19 and updated him about the current status and various measures/steps taken by our govt to stop spreading of virus https://t.co/1UZ8q4zqpH

— B Sriramulu (@sriramulubjp) March 11, 2020
The state government on Monday had announced that a software engineer from Bangalore who recently came back from the USA had caught the virus. The 40-year-old was quarantined and treated at Rajiv Gandhi Institute of Chest Diseases (RGICD) in the city, the officials had said that that his condition was stable.
However, along with the engineer his wife, daughter and colleague were quarantined too in the hospital as they were showing the disease symptoms. Although the state is yet to confirm whether the three new cases are the same people who had been quarantined.
One positive case in Jammu and Kashmir
The first positive case in Jammu and Kashmir is of a 63-year-old woman who had a recent travel history to Iran as per Business Today. She was among the two patients who were declared "high viral load cases" by the administration on the weekend.
They are undergoing treatment at the isolation ward of the Government Medical College (GMC) hospital in Srinagar. They are said to be in a stable condition, "The test report of the woman patient is positive, while the report of the other patient is still awaited," a Health Department official said.
Read Also:  Coronavirus Crosses 95,000 Cases Globally, How Prepared Are We?
Gaurika Taneja is an intern with SheThePeople.Tv
Image Credits: BloombergQuint