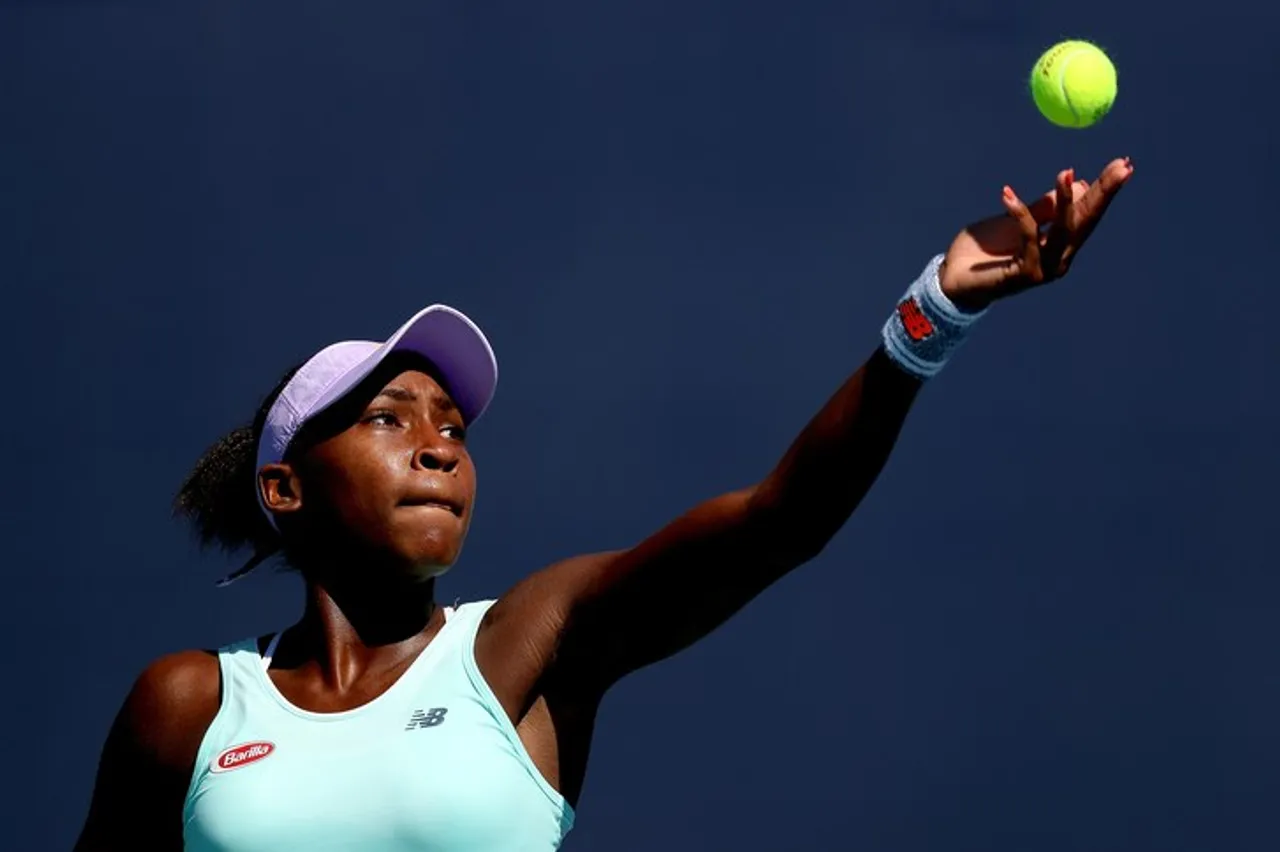 American tennis prodigy Cori 'Coco' Gauff, 15, is the youngest player in the Open era to advance through qualifying to reach Wimbledon's main draw. In the first round, her challenge will be compatriot Venus Williams. Their match will mark the biggest age gap between two players since 2004, Venus is 23 years older than Gauff. Florida resident Gauff has been touted as the next Serena Williams, told an interviewer for Wimbledon, "I'm still in shock," adding, "Playing against the top players in the field is going to be a different feel."
Gauff is the 12th youngest overall to play at the Wimbledon main draw
On Friday, Gauff won a first-round match against 39-year-old Venus, a five-time champion at the All England Club. On Thursday, the 15-year-old American outclassed world No. 129 Greet Minnen 6-1, 6-1, to secure a spot in the main draw and make history.
Age is just a number.

15-year-old American @CocoGauff beats the No.1 seed Aliona Bolsova 6-3, 6-4 to progress to the second round of #Wimbledon Qualifying pic.twitter.com/2Jx0Qy1J85

— Wimbledon (@Wimbledon) June 25, 2019
Here are few things to know about the champ:
Gauff made her Wimbledon's grass courts appearance in the junior tournament last year and made it to the quarterfinals. "I'm a little bit familiar with the grounds," she said. Last year she grabbed the spotlight by winning the French Open girl's championship. This year, she became the youngest woman to win a Grand Slam qualifying match in the French Open.
In 2017, Gauff told CNN, "Overall, I want to be the best I can be and be the greatest," after becoming the youngest player to appear in a US Open junior final.
She currently ranks at 301st at WTA singles ranking, has climbed sharply from 874 eight months ago.
READ: In Comeback Mode: Maria Sharapova Gets Wildcard Entry To Stuttgart Open
If Gauff wins Wimbledon this year, she'd be the youngest ever to do so, after 15-year-old Charlotte 'Lottie' Dod who won the championship more than a century ago, back in 1887.
She is also the youngest Wimbledon qualifier in the Open Era
Remember the name.

Aged 15 years and 122 days, America's @CocoGauff becomes the youngest #Wimbledon qualifier in the Open Era after beating Greet Minnen 6-1, 6-1 pic.twitter.com/PSWlOiRNkB

— Wimbledon (@Wimbledon) June 27, 2019
READ: 83-Yr-Old Granny Is A Tennis Champ
The next Serena Williams joined the New Balance team last year, and partnered with Caty Mcnally to win the 2018 junior doubles US Open title.
Excited to be apart of the New Balance family😊🎾👟 #TeamNB #Fearlesslyindependant @NBTennis @newbalance pic.twitter.com/myL0l45B7c

— Coco Gauff (@CocoGauff) October 23, 2018
She credits 23-time Grand Slam champion Serena Williams for the inspiration to pick up the racket.
Feature Image Credit : The New Yorker