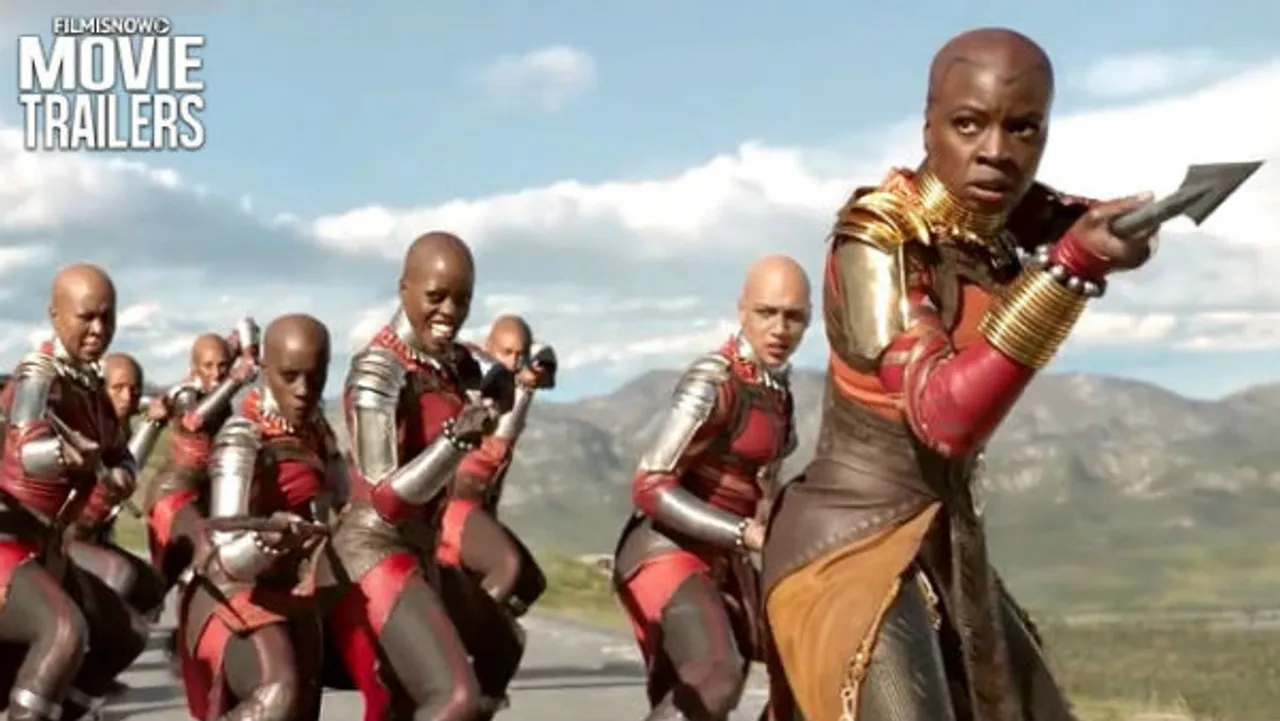 Remember the badass female warriors from 'Black Panther'? They have now earned a new comic miniseries. The first of the series, Wakanda Forever: The Amazing Spider-Man, will be out soon, Marvel announced recently.
The Dora Milaje, aka the women warriors, were much appreciated in the movie. This led to the special new spin-off. The comic is slated to be released in June
The miniseries consists of three parts. The second one, Wakanda Forever: X-Men, will be launched in July. The third, Wakanda Forever: Avengers!, will be released in August.
READ: Rachel Morrison: First Woman Cinematographer to bag Oscar Nomination
"Typically when you see them, they're with T'Challa, representing and protecting him,"  Author Nnedi Okorafor told Vogue about the soldiers. The soldiers gained a huge fan following since the film "Black Panther" premiered in February.
"Now you're going to see the Dora Miljae for the first time as an independent entity. They're not under the shadow of the throne."
Okorafor has already started working on the miniseries. The first one entails a deadly mission to New York City featuring Okoye, Ayo and Aneka teaming up with Spiderman Peter Parker.
READ: Filmmaker Lipika Singh Darai On Winning The National Award
The Hugo and Nebula award-winning author told Vogue: "I like to write the future; the Africa I feel can be and the Africa that will be, that has always been my vision."
Okorafor likes bringing out the stories inspired by Nigerian folklore and Afro-futurism
New York Times best-selling author Roxane Gay was planning Black Panther: World of Wakanda, but it was cancelled after only six issues in 2017.
Though the Dora Milaje grabbed the spotlight after the "Black Panther" film was released, Gay's spinoff takes us to the extended world of warriors Aneka and Ayo. They stand up to be a revolt against women's oppression and the Wakanda monarchy, according to The Root. Aneka and Ayo were also characterized as open lesbians.
READ: Natalie Portman Reveals Gender Pay Gap in Hollywood
Black Panther, starring Chadwick Boseman, is dominating the box office with its opulent setup. It is also drawing praise as the first African-American superhero movie. Cinematographer Rachel Morrison made history with her historic Oscar nomination.
Feature Image Credit: The Trailer Guru
Also Read: 'Wonder Woman' Gal Gadot Filmed Reshoots At 5-Months Pregnant
Also Read: Meryl Streep celebrates her 20th Oscar nomination with an unbelievable GIF!