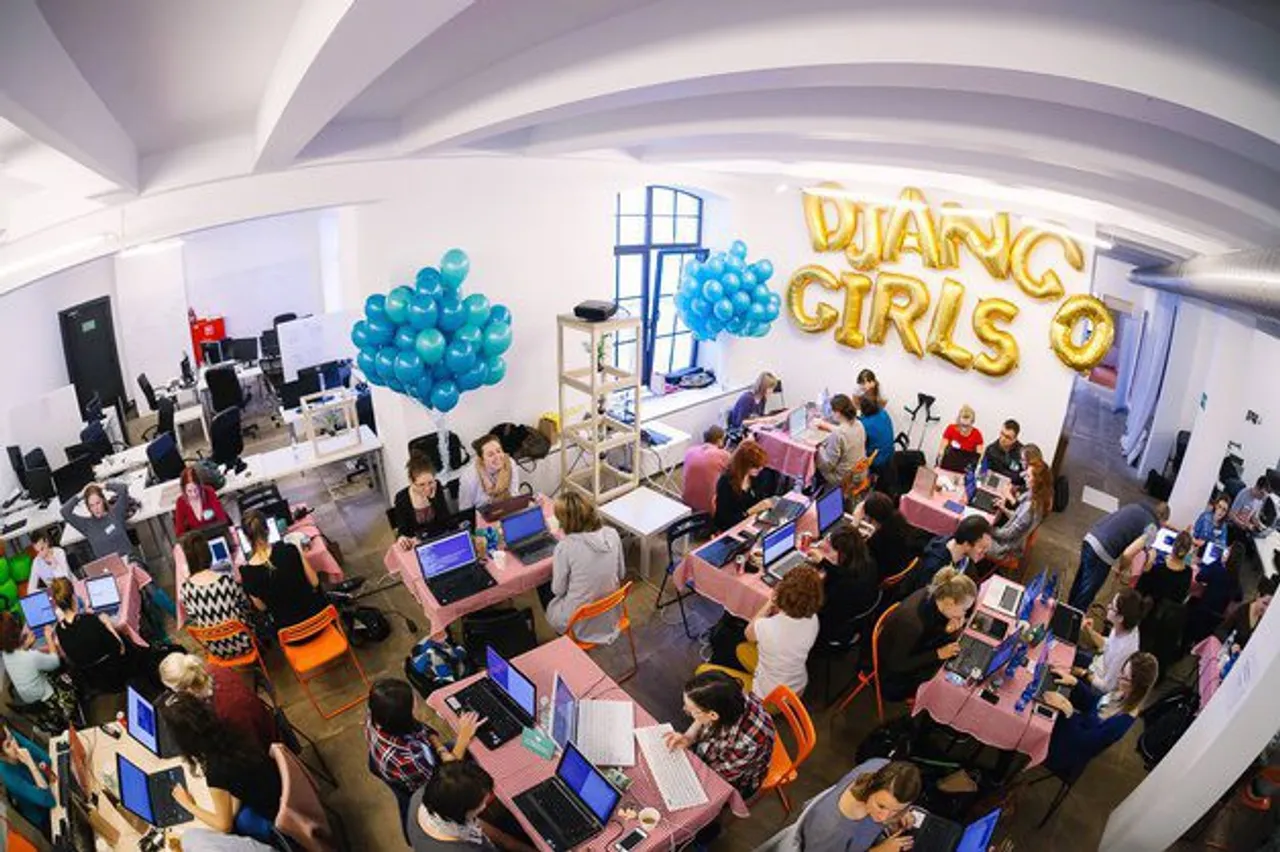 In India, we have very few women in tech. and even fewer in coding. However, Django Girls in Delhi is trying to turn the conversation around for women by encourage them to code. It is a global community where free workshops are organized to target beginners and novices to get them interested in coding and also remove any fears they may have towards this integral part of programming.
"Django Girls is focused on beginners and novices to show them power of code and how they can build their website and use coding for their work," said Ankita Mukherjee, founder of Django Girls Delhi.
Also read: I have never seen gender disparities in tech says robotics expert Akshay Ahuja
In India we have 5000 female engineering students but how many of them have resources to learn coding? Hardly 1000 or 500 actually get into coding from India. To narrow down the gap, Django Girls started to organise these workshops. They take in women who are beginners in coding with the intention that after learning from the workshop they can code a bit in their colleges, so more women join the world of coding.
A single workshop may not help them achieve their goals so they are trying to organise more of them as well as hackathons for women. Coding is not just for women from the engineering field, everyone should know a little bit of to create short automated script. Many women get scared of it and get commercial software to automate or to collect the information of specific so that data is stored into documents. But Django Girls teaches them how to use Python, free and open source software that has high community support.
Also read: Aditi Prasad and Deepti Rao: Sisters inspiring women to take up coding, tech and robotics
Ankita, who is in her final year of B.tech from NIEC, IP University Delhi, tells us what led her to start Django girls, "It was during my second year, I was programming in Matlab but i was finding the interface difficult. I was going through a rough patch not knowing what to do then I found my mentor Utham who introduced me to the world of Open source and InfoSec.  Now I am founder of two global chapter communities who inspire women to code and bring in more."
The communities are Pyladies Delhi and Django Girls Delhi.
But she faced a lot of troubles when she kicked off her work to bring women to code. Ankita said, "The most difficult phase which I faced was when people would ask  "aajkal tu kya danda karti hai?" (What business are you doing these days?)," tu apna time waste kar rahi hai" (You are wasting your time).  These were words from people who were surrounding me and  when initially I said Django Girls people used ask me is it a dance group? I used to go mad with all these statements. But my family and my mentor stood by me through these tough times."
Also a part-time Infosec researcher, Ankita absolutely loves coding. She claims, "Coding is all about problem solving it is not scary. Initially it can be intimidating, but as time progresses you will love it. Infosec was my choice which was almost equivalent to impossible at times."
Feature Image Credit: Djangocon