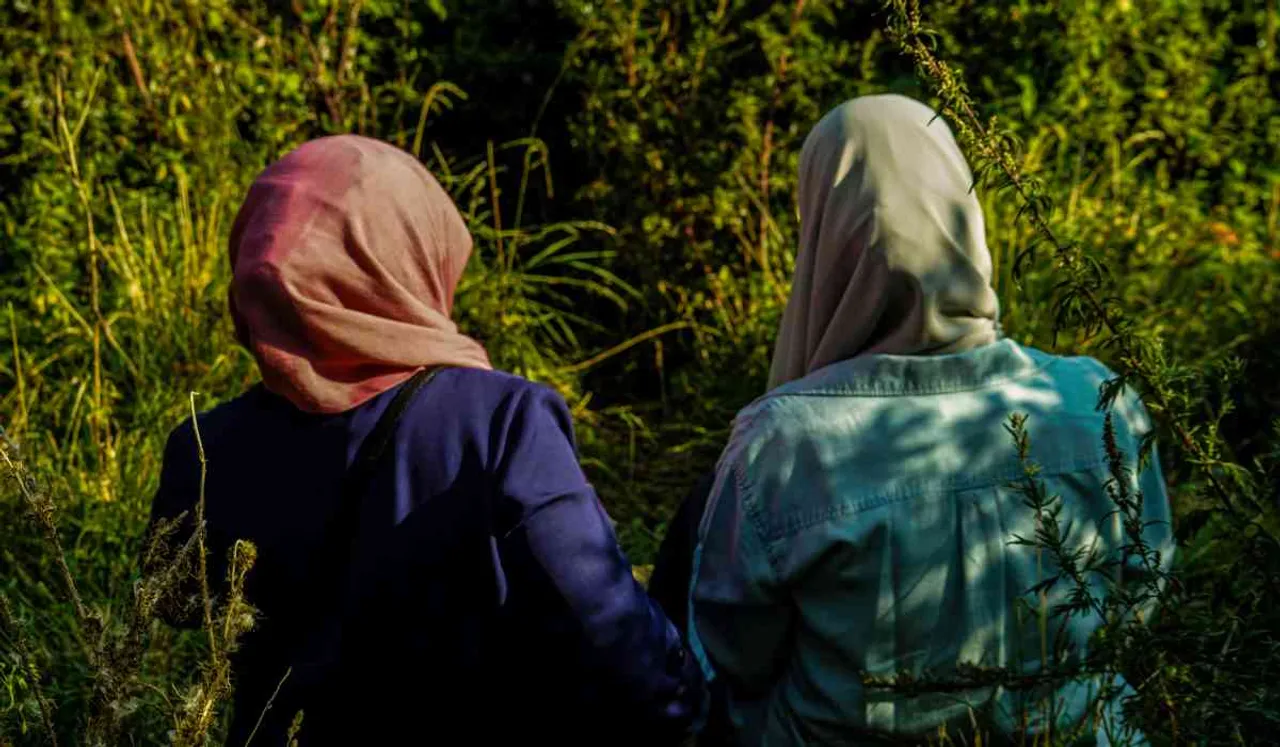 It has been only a few days since the controversial Bulli Bai row, that the conversation on the Clubhouse has now been leaked. The discussion about women of Hindu and the Muslim community and the derogatory remarks against them has been taken into cognisance by Delhi Commission For Women (DCW)  in the Clubhouse row.
A letter to the crime cell of Delhi Police has been sent and reports are expected by the Commission soon.
Clubhouse Chat Muslim Women Row: What We Know So Far
1.The Clubhouse mobile application is where the participants share a conversation on various topics.
2. Some unidentified people were having a conversation in the group on the social media platform on the topic- "Muslim gals are more beautiful than Hindu gals"
3. People made obscene, vulgar, and defamatory remarks against the women in conversation targeting the Muslim women in particular.
4. Somebody in the group made a video of the entire conversation and circulated it over Twitter. The DCW Chairperson Swati Maliwal was tagged in the video, over which she took the action.
---
Suggested Reading: Usha Gupta Lost Her Husband To COVID-19. Here's How She Gave Him A Tribute
---
5. The serious matter has been now taken into suo motu cognisance by the Delhi Commission For Woman(DCW), which investigates and examines all matters relating to the safety and security of women under the constitution and other laws in the national capital- Delhi.
6. DCW has written to the Deputy Commissioner of Police(DCP) seeking information about it, like- copy of FIR registered, details of accused identified and arrested in the matter, the reason for making no arrest(if applicable), and detailed action about it.
7. The DCW has sought the report by the Delhi Crime Cell by January 24, 2022, concerning the Clubhouse row.
8. A few days back the Bulli Bai case triggered a similar backlash in the country. It was a fake- auction hosted on GitHub targeting prominent Muslim women with a voice in the country.
9. Last year, the controversial chat remark on the Clubhouse app by senior Congress leader- Digvijay Singh made rounds on social media. He was reportedly heard telling a journalist from Pakistan that Congress would reconsider the decision of revoking Article 370 in Jammu and Kashmir once they are back in power.
10. Clubhouse is a social audio application where people join in open/public groups to have a conversation on a particular topic, or they can even create their group and initiate discussion.