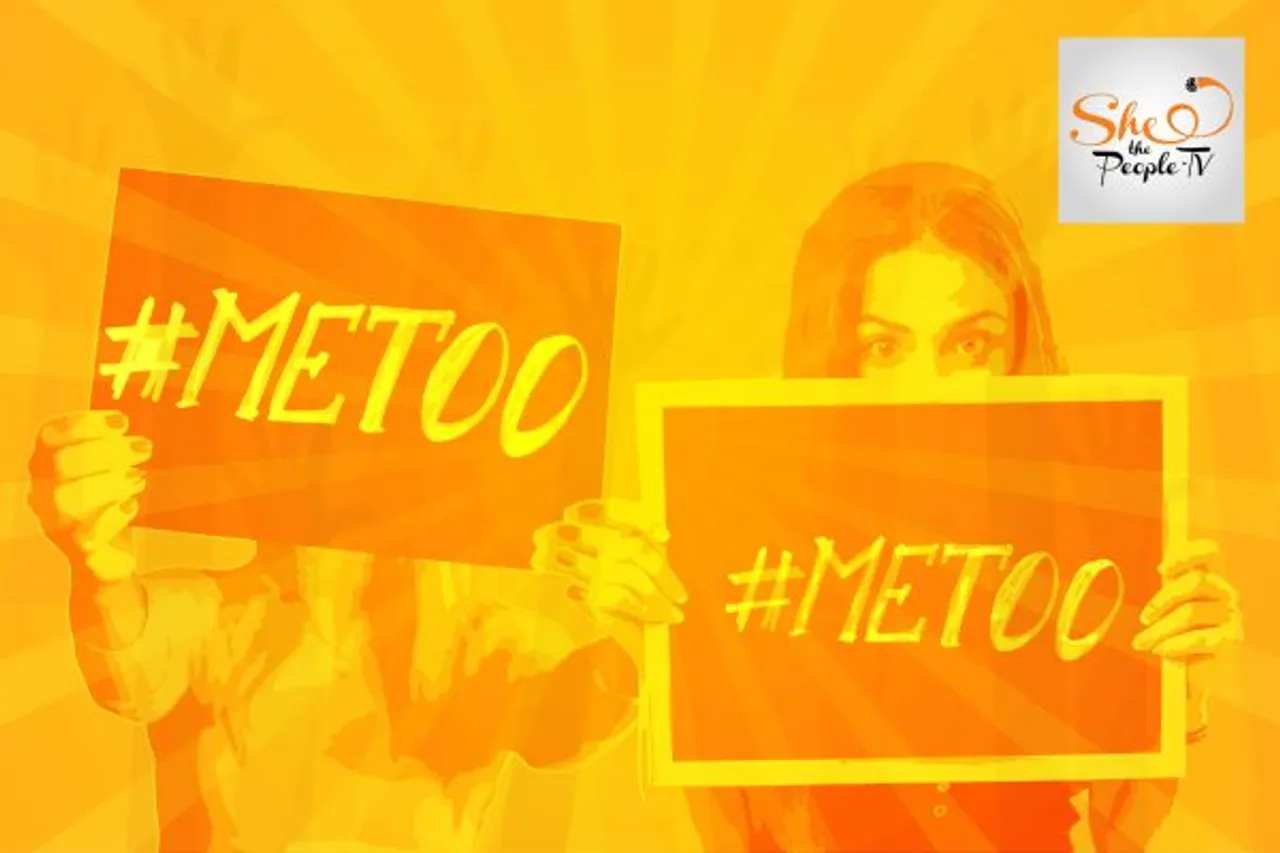 Late 2017 saw the #MeToo campaign in Hollywood. The campaign spread across and sparked off a movement. It had actors, people from film crews and others openly share their stories and encounters with sexual abuse. The movement marked its peak when a plethora of accusations, including rape and sexual harassment, against Harvey Weinstein came to the fore.
The Weinstein effect, as it's called, gave the #MeToo validation of its power. Numerous others, belonging to film, TV and entertainment industry, stood up and spoke. With time, some big names like Kevin Spacey, Bill Cosby and Morgan Freeman were accused of sexual offences.
What about the Indian film industry? Everyone is ready to bash, abuse and blame celebrities for not standing up for issues. The question is -- are they taken seriously? One of the many reasons why most of them don't address issues is because their industry is an easy target for hate and trolls. They're mocked and blamed for a lot of issues
Some others choose not to address campaigns like #MeToo because the survivors don't come forward. This brings us to our next point - how many have really come forward?
How far has Bollywood come in addressing #MeToo encounters? Every day, hundreds of young women and men travel to Mumbai with a dream to appear either in films or on television, to get recognised. Many experience their own several #MeToo encounters and many know of others'. Very few have come forward and narrated their incidents. 
#MeToo in Bollywood
Sometime back, the very courageous Daisy Irani spoke recalled her encounters. Then there was Mona Matthews, belly dancer and actress, who spoke about her's. In the 90's, Alisha Chinai, Indian pop queen at the time, made an allegation of sexual misconduct against Anu Malik. However, things were back to normal when they worked together again in 2002's Ishq Vishq. 
Daisy Irani
In an interview with Khalid Mohamed, Daisy Irani, a former child star from the 1950s and '60s, spoke about her ordeal alleging she was raped at age 6 by a male guardian she called Uncle Nazar. The man accompanied her to film shoots in other cities. Irani's story featured in the Mumbai Mirror newspaper. Irani said she was abused more than once throughout her career as a child star, but did not tell anyone thinking she would not be believed. "Whoever felt they wanted to, would touch me. Even if I had told the director, would he have cared?" she said in the interview. 
Irani also recounted another incident from when she was 15 years old. Her mother reportedly left her with a producer named Mallikchand Kochar, who then groped her. Irani's nephew Farhan Akhtar shared his opinion on social media also writing, "This should serve as wake up call for the film & TV industry".
Heartbroken upon reading this article but proud that my aunt #DaisyIrani spoke up. It's tragic to see parents push their kids to breaking point in order to achieve success vicariously through them. This should serve as wake up call for the film & TV industry. Be aware. Be warned. https://t.co/8ONbHJ21lG

— Farhan Akhtar (@FarOutAkhtar) March 23, 2018
Mona Mathews
In an interview, Mona Mathews revealed how she was asked the question "Are you willing to compromise?" on several occasions during her visits to casting studios in Mumbai. She believes for newcomers like her, the journey in films involves such occasional encounters where some give in and some don't. "People want to talk, but they are scared. They don't want to be in the limelight for the wrong reasons," she said.
Alisha Chinai
In the late 90s, when Alisha Chinai, popularly know for chartbuster hit Made In India, accused music composer Anu Malik of sexual misconduct, the entire industry was shocked. Chinai had filed sexual harassment charges against Malik, claiming that he molested her and things turned ugly when she demanded Rs 26.60 lakh as compensation. Malik had denied all charges back then. However everything got resolved when, in 2002, Chinai sang a song for Malik in the film Ishq Vishq. Several years later, she also appeared on the show Indian Idol as a judge with him. 
Campaigns like #MeToo will help only when survivors speak up
Filmmaker Anurag Kashyap, in an interview, explained that the reason why many in Bollywood remain silent about sexual harassment is mainly because their opinions will not matter until the ones who have faced harassment speak up first. Kashyap said only when the people, who have suffered, make their experiences public that something will be possible for a movement. He rightly pointed out that if the survivor won't speak up, no one can help because "the others will be branded as disgruntled people trying to do rumour-mongering. It will be a total failure." 
In a documentary, BBC spoke to several people of the industry concerning this issue. Actors, Radhika Apte and Usha Jadhav, spoke over their concerns surrounding harassment in the film industry. They pointed out to the fact "that victims are too scared to come forward".
Other film industries that produce movies in the Tamil, Malayalam and Telugu languages, are also starting to address these issues in the open now. Recently Sri Reddy, an actress from the southern Indian Telugu film industry, stripped in public on the premises of a film association to protest against the casting couch. At first, she was even banned by the local artists association. But the ban was revoked after the National Human Rights Association intervened. Now a sexual harassment committee is being set up in the Telugu film industry to address the issue. "If people in the industry can demand that I send them my nude pictures, why can't I strip in public?" Sri Reddy said in an interview with the BBC.
Harassment is not just restricted to women
Sexual misconduct happens with both men and women. In a 2015 talk show, and later an interview, Ranveer Singh ">spoke out to Simi Garewal about his experience of the casting couch. He revealed how he had been propositioned by a gay casting director in the beginning of his career.
"He asked, 'Tell me, darling, are you a smart worker or are you a hard worker?'," quoting the casting director's words from the incident, Ranveer told Garewal.
Rape and sexual misconduct are part of a an even wider problem in the country. Most of these incidents arise from the mindset of women being considered inferior to men. Also, one of the major reasons why it happens is because the perpetrators believe they can get away after committing such crimes.
Bhawana is an intern with SheThePeople.TV