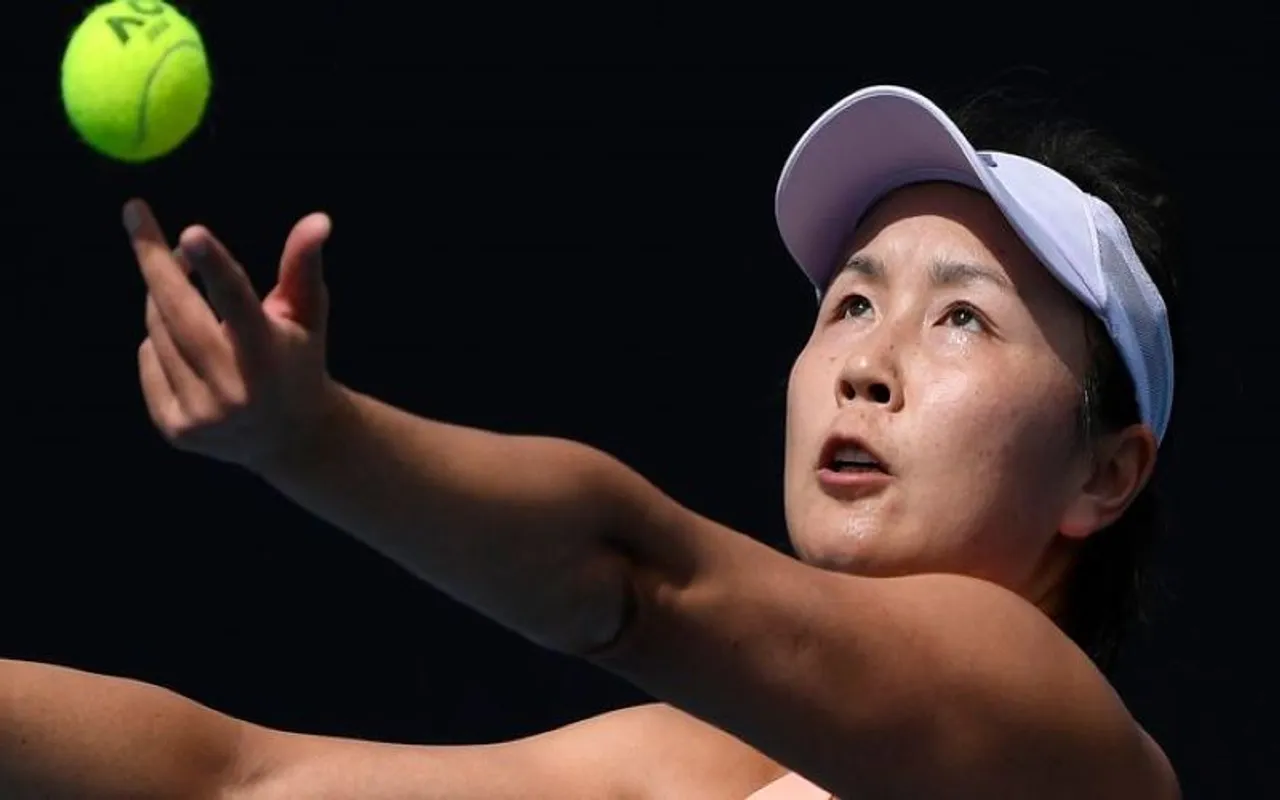 The world number one tennis player from Japan, Naomi Osaka issued a statement on November 17,  expressing concern over the situation with Chinese tennis star Peng Shuai case. The 35-year-old star player has been missing ever since she made a public statement on a social media platform in China accusing the ex vice-premier Zhang Gaoli on November 2.
Two days ago the Women's Tennis Association head had intimated that the Chinese association had said that Peng Shuai is "safe and not under any physical threat." Although they were unable to connect with the player directly. The Chief Executive of the WTA Steve Simons had condemned the incident and said that Peng Shua needs to be heard rather than condoned. Simons also said that the incident needs to be investigated rather than censored.
Osaka tweeted with hashtag #WhereisPengShuai, "I was recently informed of a fellow tennis player that has gone missing shortly after revealing that she has been sexually abused." She added, "I hope Peng Shuai and her family are safe and ok. I'm in shock of the current situation and I'm sending love and light her way."
. #WhereIsPengShuai pic.twitter.com/51qcyDtzLq

— NaomiOsaka大坂なおみ (@naomiosaka) November 16, 2021
Not only Osaka, but a number of other tennis players have expressed their worry about Peng Shuai's safety. Players like Novak Djokovic and Nicholas Mahut also showed expressed concern.
Novak #Djokovic: "When I heard the story of Peng Shuai I was shocked. I hope she is well and that we can find her as soon as possible"#NittoATPFinals #WhereIsPengShuai pic.twitter.com/XkWmQFpzEF

— Mario Boccardi (@marioboc17) November 15, 2021
Peng Shuai is a former number one doubles player and she won two Grand Slam titles, one at French Open in 2014 and another in Wimbledon, 2013. Shuai won this along with a tennis player from Taiwan, Hsieh Su-wei.
Her post on Weibo against Gaoli was immediately censored and later deleted from the website. This is the first time a top leader in China's political system has been accused of sexual assault. Gaoli was the vice-premier between 2013 and 2018. He has not responded to the allegations.
In her post, Peng Shuai revealed that Gaoli had forced her into a 'sexual' relationship and had allegedly raped her when she went to play tennis with him and his wife at his house, three years ago. Although, the tennis player had stated that she will not be able to produce proof of the incident. The player also disclosed that the couple was in an extra-marital affair.
---
Suggested Reading:
All About Tennis Star Peng Shuai, Whose #MeToo Allegations Have Rocked China
Who Is Peng Shuai? Chinese Tennis Star Accuses Top Politician Of Sexual Assault
After Two Years Of Maternity Break, Sania Mirza Wins Hobart International
---
Also Trending:
&t=55s