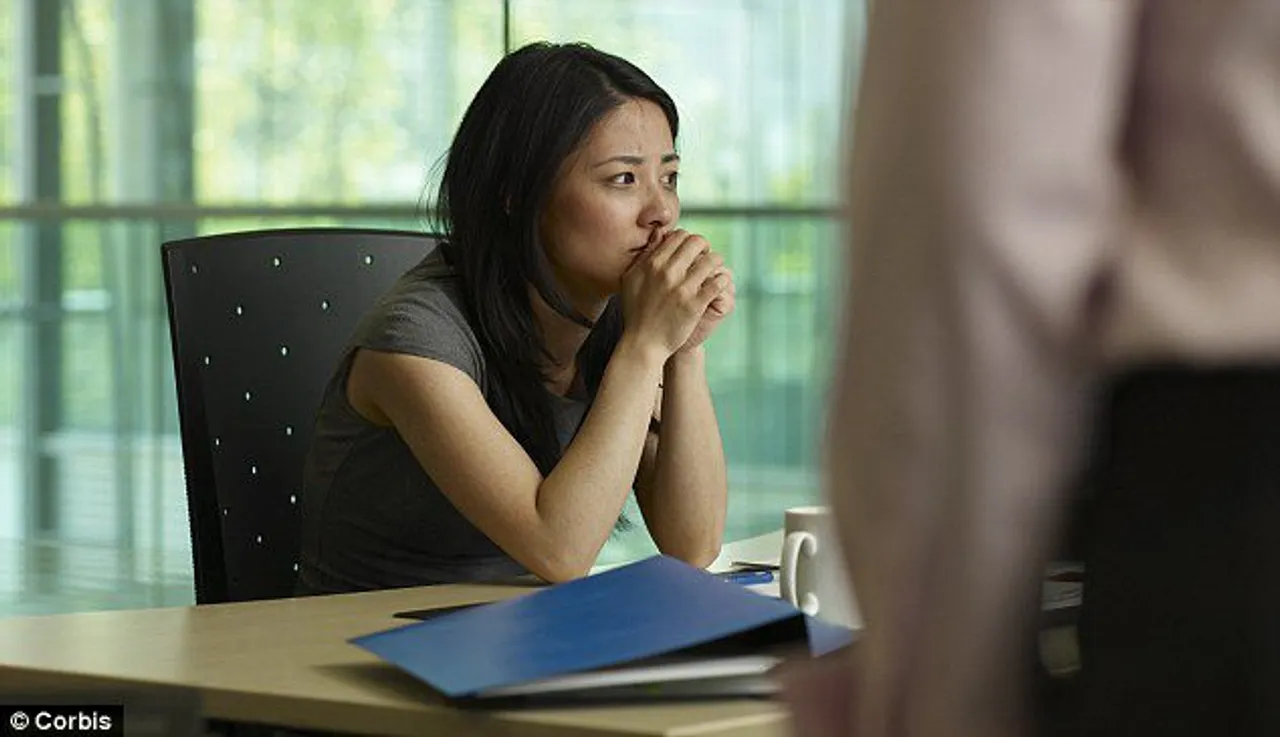 Angela Li, is just one amongst the angry mob of women, who could "compete in terms of ability, but not in terms of gender."  And when she demanded answers from her employer, China Everbright Bank, on why she missed a promotion, this is  the sorry  explanation she got— "It's good that you girls take your work serio
​​
usly. But you should be focusing on finding a boyfriend, getting married, having a kid."
On the one hand, Chairman Mao declared that women "hold up half the sky," laying stress on women's equality, but on the other- the number of men believing that women belong in the kitchen, is ever-escalating. The media paints a picture of many a "wonder women" taking on the newly turned market economy, but it may as well be a staged show.
The pressures on women to marry at a young age are intense. In fact, in offices, open sexism is rampant and even validated by law.
"The media has been publicizing individual cases of successful women, but overall there isn't space for women to develop in the economic realm," said Feng Yuan, a prominent Chinese feminist. "Women's status has not improved, and in some areas has regressed."
Chinese women are struggling to stay afloat in the gender battle- with bleak numbers in representation at each level. While they make up 44.7 percent of the total workforce, just 25.1 percent of those profiles have any power whatsoever, according to China's 2010 census.
At the very top, the air gets much thinner.
In fact, take the country's top 300 companies- the CSI 300 encompassing all industries. The New York Times deciphered that there are fewer than 1 in 10 women on the boards- a far cry from the figures in the United States (at 19.2%) and much of Europe (at 18% ). Even out of these, 126 have zero women on their boards, according to their 2013 annual reports, the latest available.
"We call it the 'sticky floor,'" Feng said. "There is a glass ceiling here too, but most women never even get off the sticky floor."
While the advantages of having women in the boardroom are broadly accepted in global business circles, in China the idea meets with incomprehension, even boredom, among business leaders.
Women as directors was "a noble question," said Jiang Zhinan, a spokesman for the state-owned Aluminum Corp. of China, but that's about it. Needless to say, the company has no women on its eight-member board.
This disparity is especially prominent and disturbing amongst state-owned companies, where the government could simply put their foot down to make amends. Of the 31 companies on the CSI 300 that have no women as senior executives, 30 are majority state-owned.
Dong Mingzhu, president of Gree Electric, an air-conditioner manufacturer with sales of $22.5 billion last year, puts the onus in turn on the women, for showing inadequate interest. How typical, if I may add.
"Women don't try hard enough," she said in an interview at the company's headquarters in Zhuhai, in southern China. "They are too happy to go off and find a man to rely on."
Nut this may not be too far off the mark. Societal conditioning has in fact, caused more than half of the women believe a woman should focus on the home, according to a survey released in 2011 by the All-China Women's Federation,
"This issue is of interest only to a minority of females," said Oliver Rui, a professor of finance and accounting at China Europe International Business School in Shanghai, "and they're not taken seriously in China."
One Chinese company that does have women on its board, Haier, a manufacturer of home appliances, agrees that diversity makes businesses tick.
"Females act quite differently, bringing diversity and ideological pluralism," Ming Guozhen, a deputy general manager. "To some degree, this contributes to more reasonable decisions and reducing risk."
Besides, the women directors have a much better insight into the psyches of over 50 percent of their entire consumer base.
"Women are the biggest consumers and are in charge of finance in the home, so they can express consumers' opinions better," Ming said.
Original: The New York Times
Featured Picture Courtesy: Daily Mail.co.uk