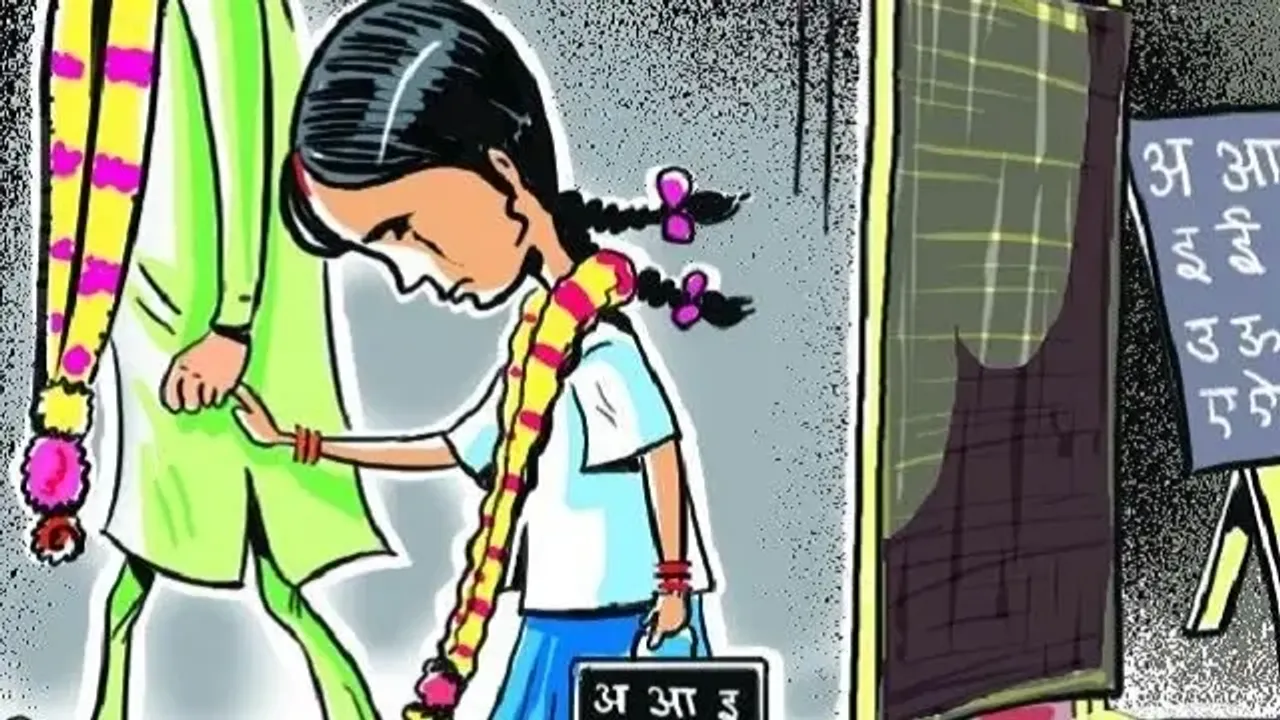 Two minor girls, who were about to be married off, were rescued by the police on June 28 from Yadadri district in Telangana.
After being informed that the girls were aged 15 and 16, and were being married off, the 'SHE Teams', a wing of the state police, jumped into action. They stopped the weddings in Bibi Nagar and Pochampally mandals and the parents of the girls and the bridegrooms were provided with counselling, said Police Commissioner Mahesh M Bhagwat.
The 15-year-old girl was to marry a 26-year-old man on Thursday while the 16-year-old was to marry a 22-year-old on Friday morning, but the plan was fortunately stopped, Bhagwat said.
The police official requested the public against performing marriages for minors below the lawful age and informed that it was a crime. They also issued a warning to the priests, wedding card printers, elders and supporters of child marriage
Bhagwat warned the parents of such children that they would be held responsible for any such marriages.
Further, he added that the Prohibition of Child Marriage Act, 2006, would be brought into play. If found guilty, the elders would face a minimum two years imprisonment and fined Rs 1 lakh.
Earlier this month, two child marriages were averted in Khammam district, Telangana. Two 17-year-olds were to be married off to youths aged 25 and 26, respectively.
Last year, a study by M V Foundation, a child rights organization, revealed that the practice of child marriage is widespread in Telangana. It also reported that girls in child marriages have been crushed through multiple forms of violence as well. Unable to handle the stigma and bleakness, the girls are further pushed into depression. The issue needs to be addressed properly.
Read Also: Fireflies: Delhi Slum Girls' Crusade Against Child Marriage
Aoorva Lamba is an intern with SheThePeople.Tv