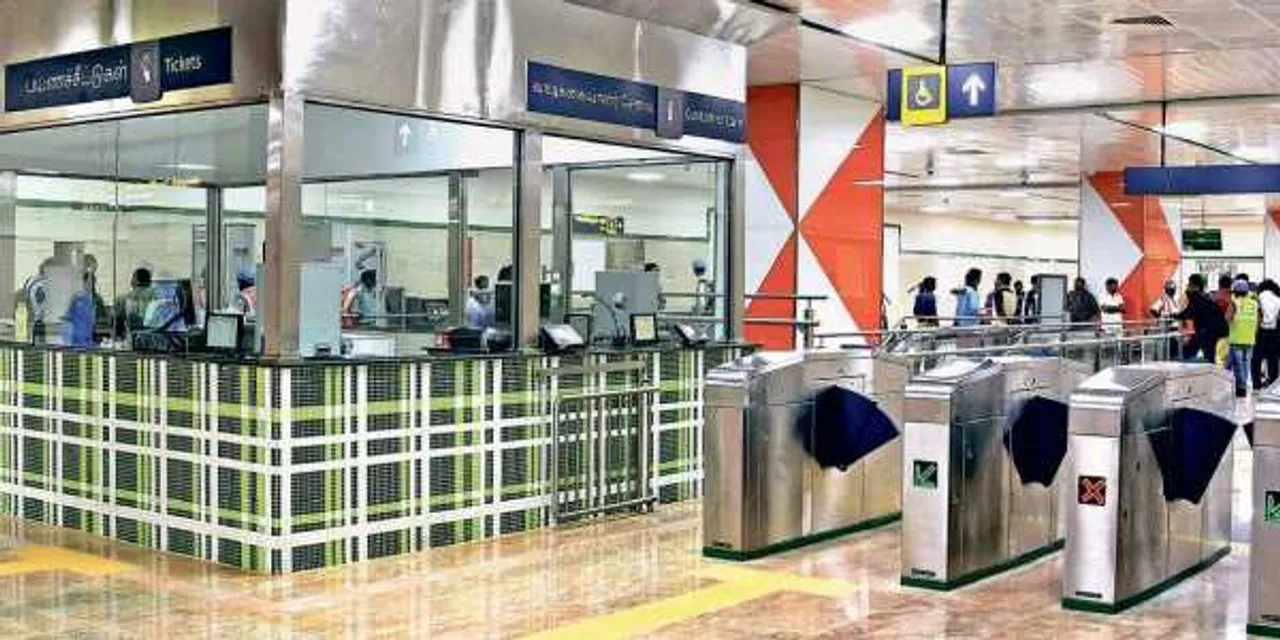 Soon, every staff member you come across at Chennai's Shenoy Nagar Metro Rail station will be a woman.  As per sources, the Chennai Metro Rail is planning to turn the station into an "all-women-run metro station" within a week. From heading the station to housekeeping, each and every activity will be controlled and handled by women staff members.
Talking about the initiative, a staff member told the Hindu, "Women are more efficient and much more responsible. We think this will be a great move and give a major boost to women employees. It may now seem like a trivial step, but moves like these play a great role in creating a larger impact."
An official said, "The Chennai Metro Rail Limited comprises of a total of 26 stations covering nearly 35 km. There is a mix of men and women staff in each station handling responsibilities such as issuing tickets, checking passengers, housekeeping and monitoring stations. But this will be the first time that a station will be completely run by women."
"But this will be the first time that a station will be completely run by women."
The official further told the Hindu, "We think it will greatly encourage women working here and give them a sense of pride. Also, we are taking extreme care to ensure no woman employee or passenger is harassed in our station. So far, we have not had any such case. The CCTVs are monitored meticulously throughout the day and the stations are well guarded too."
Chennai Metro's Shenoy Nagar station is the second-largest underground station after Chennai Central in the city. Located in a prime area, it is surrounded by residential buildings and various commercial spaces.
Similar Initiatives empowering women
In February this year, the Gandhi Nagar Railway Station in Jaipur, Rajasthan became the country's first non-suburban station fully operated by women staff members. The station has all-women personnel to look after all the tasks including station operations and also the Railway Protection Force (RPF).
In March, the South Central Railway (SCR) turned the Ramavarappadu railway station in Vijayawada division to an 'All Women Station'. The initiative was undertaken to empower women in the rail workforce and to enhance their confidence.
In January 2018, India's first ever all-women station, Matunga on Central Railway (CR), run by 41 women staff members, made a mark by entering the Limca Book of Records.
Read Also: India's First All-Women's Hotel To Open In Kerala
Megha Thadani is an Intern with SheThePeople.TV
Picture Credit: newindianexpress.com