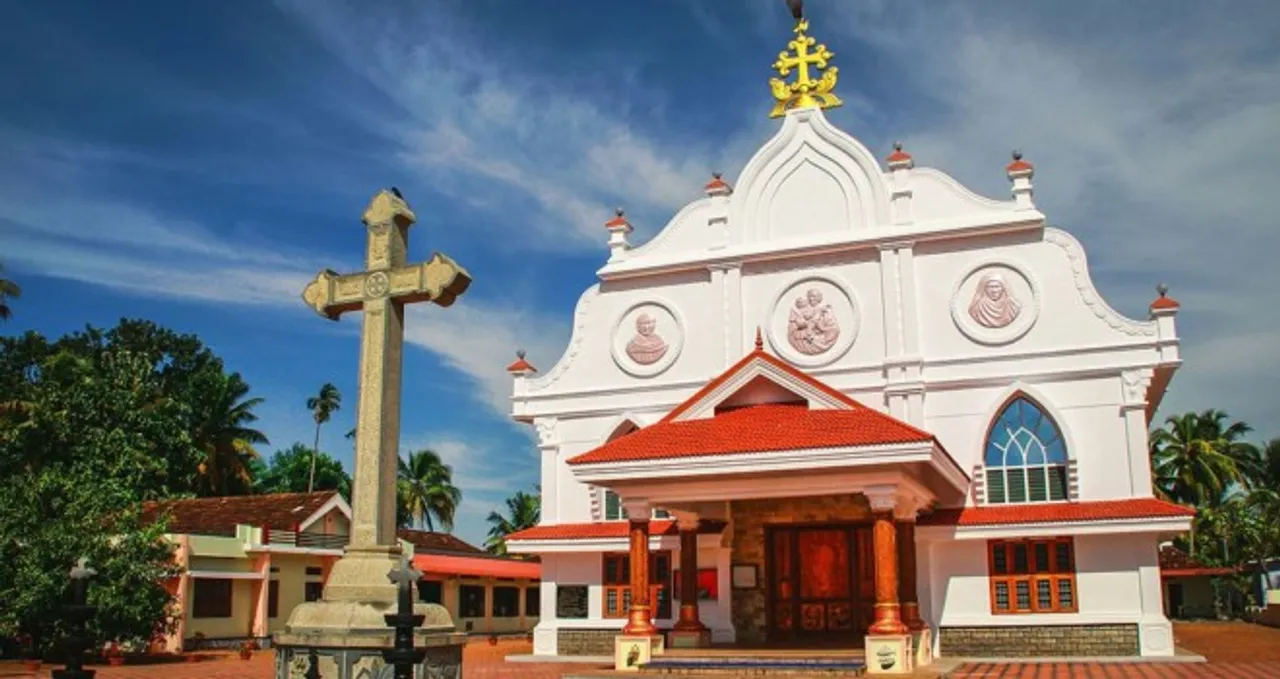 The National Commission for Women chief Rekha Sharma recently submitted a report to the Centre on Catholic churches allegedly misusing the ritual of confession as "they come in the way of security and safety of women".  She has suggested the government take action against two sex scandal cases she mentioned in the report. While one involved four priests of the Malankara Orthodox Syrian Church, in the other, the Bishop of Jalandhar Franco Mulakkal has been accused of rape.
Sharma has called for probe by investigative agencies into the matter. The commission has sent the report to the Home Ministry and copies of it to the Kerala and Punjab government.
"We recommend that confession should be abolished from the church. Priests are misusing the practice. Many women are suffering. Women cannot share their private life with priests," the NCW chief told The Indian Express.
She claimed that these instances could increase and men can also become victims. "The confession could give an opportunity for the priests to exploit even men. With women, they can sexually exploit them. But with men, they could blackmail them for money. So this confession should go from churches," she added.
Major part of religion
SheThePeople.TV reached out to Catholic women and they have squarely dismissed the idea of challenging their religion. "For us, confession is a major part of our religion. It is one of the seven sacraments and one must follow the tradition to seek forgiveness, that's what the Bible says. We believe that the God forgives us if we do it and even psychologically, we find peace once we make confessions," said Bijy Benny, a Catholic.
"I am going to be 29 now, and so far, I have never had a bad experience while going in for a confession. I feel that a skewed amount of incidents must have happened, but by and large it is not a prevalent issue," she added.
Not a solution
Benny feels that banning confession won't be a solution to this. Women work in public spaces and use public transport, so danger to their security looms everywhere.
ALSO READ: Catholic Women's Groups Meet To Resolve Clergy Issues
Another Catholic woman, Stacy D'Cunha, has a similar point to make when she says that men are there everywhere and priests are men too, so predatory behaviour could be very individualistic. "But I don't think going for confessions is a real hazard. We are a minority no doubt and people should respect everybody's faith and not just go around passing judgments. I mean today, where people like Gurmeet Ram Rahim and so many other saintly figures who run ashrams are getting arrested and convicted, why isn't NCW calling for a ban on ashrams?"
Confessions are compulsory before marriage in Catholicism as it believes the man and the woman should cleanse off before starting their new life after marriage. "It is going to be a big problem if at all NCW pushes it. They are touching the religion and people are going to take it personally with the communal tension in the country right now."
A PR professional, who wants to remain anonymous, says that while it is a very good initiative by the NCW in terms of making women's safety the priority, but going against the Catholic Church is a huge task. One cannot change a tradition which has come down from centuries, she says.
"The confession could give an opportunity for the priests to exploit even men. With women, they can sexually exploit them. But with men, they could blackmail them for money. So this confession should go from churches"- Rekha Sharma
"I personally feel that not many Catholics today go for confessions because of modernization. It is a person's choice. But making a big issue out by accusing priests of sexual crimes is not in Christianity alone, it happens in every community," the PR professional echoed D'Cunha's point, adding that at the end of the day, there are predatory men all around us.
"Every religion has some sort of rituals for cleansing ourselves off our sins, so making confessions is from that perspective. It is important but not mandatory." She is getting married soon. So she will also go through the confession ceremony and she says that she doesn't mind it.
Crossing limits
Kerala BJP leader George Kurian has also opposed Sharma's contention. He  said that feminist ideology has crossed its limits with the move. As the Vice-President of the National Commission for Minorities, he said that the institution will not allow any such proposal to flourish.
The Supreme Court has also taken cognizance of cases of sexual exploitation against priests in Kerala and said, "What is happening in Kerala, priests are becoming accused in rape cases." The SC bench has asked the state police to file a status report on the investigation done against four clergymen accused of sexually abusing a married woman.
Picture credit- Catholic Exchange