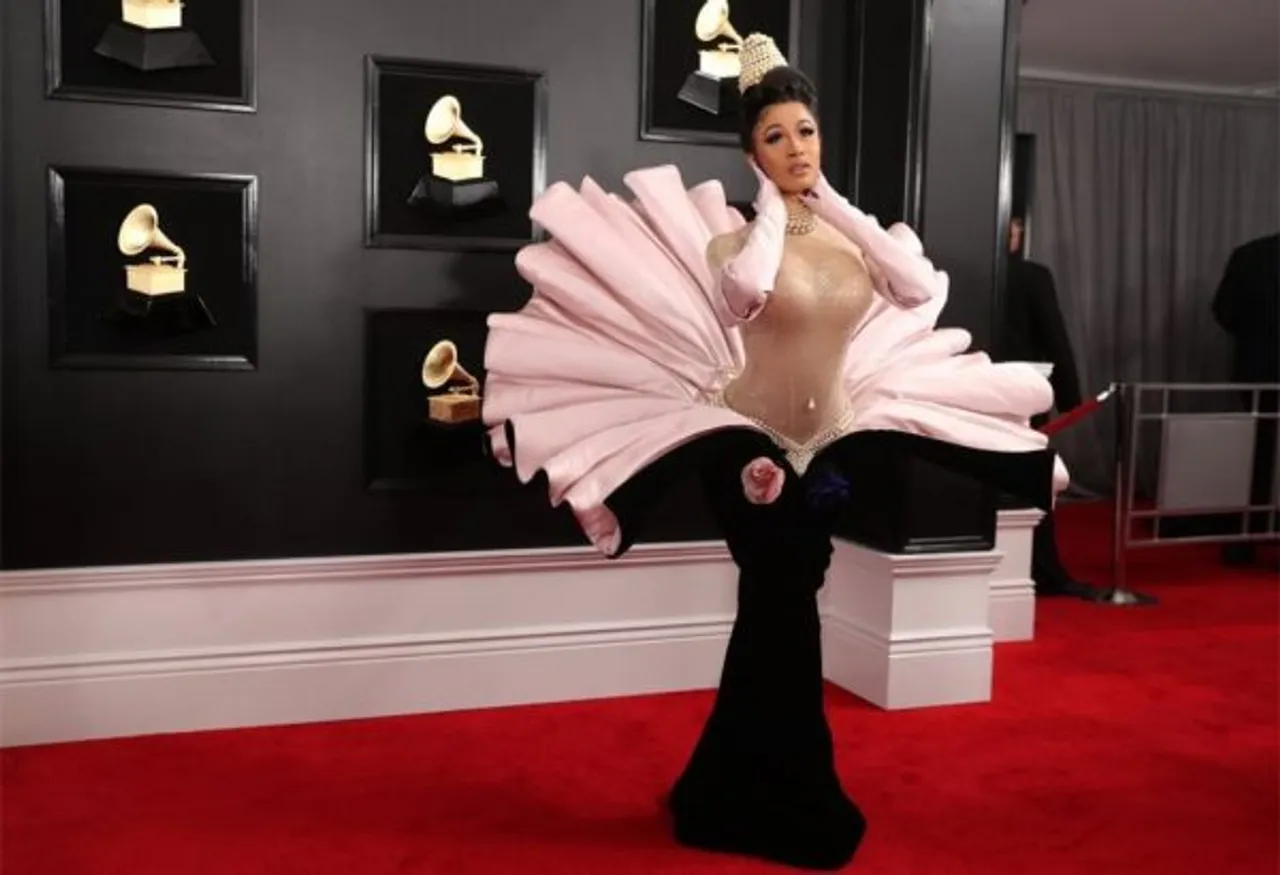 American rapper Cardi B on Monday created history by becoming the first female to win the Best Rap Album award at the 61st Annual Grammy Awards.
Cardi B's smashing debut Invasion of Privacy was nominated in the highly competitive category of Mac Miller's Swimming, Nipsey Hussle's Victory Lap, Pusha T's Daytona and Travis Scott's Astroworld.
Cardi B is thrilled over her #GRAMMYs win, and we like it like that. pic.twitter.com/zSyRl9Jxhi

— E! News (@enews) February 11, 2019
"I want to thank my daughter. I'm not just saying thank you because she's my daughter. It's because, you know, when I found out I was pregnant, my album was not complete, like three songs that I was for sure having. And then you know, you know how it was, we was like, we have to get this album done so I could still do videos while I'm still not showing. And it was very long nights," the rapper said while accepting the award onstage.
Congrats Best Rap Album winner - 'Invasion Of Privacy' @iamcardib #GRAMMYs pic.twitter.com/knugpt7SOV

— Recording Academy / GRAMMYs (@RecordingAcad) February 11, 2019
While Cardi's the first woman to win the award for a solo act, Lauryn Hill grabbed the best rap album award in 1997 as part of the Fugees for The Score.
Cardi B steals Grammys red carpet pre-show with oysters and pearls https://t.co/mkD68EVfTT pic.twitter.com/QXzdlQDx8O

— Reuters (@Reuters) February 11, 2019
READ:Radio Host Fired for His Sexual Remarks on Gold-medalist Chloe Kim
The 61st Annual Grammy Awards took place at Staples Center in Los Angeles, California. Alicia Keys hosted the show.
The prestigious award show was graced by celebs like Lady Gaga, Katy Perry, Miley Cyrus, South Korean Boy Band BTS, Shawn Mendes and Michelle Obama, among many others.
Take a look at Cardi B's gravity-defying gown:
Lady Gaga, a performer and three-time winner, rocked the stage:
Katy Perry was spotted with Pitch Perfect actress Anna Kendrick and Best New Artist Grammy winner Dua Lipa.
And, Dua Lipa, who wins Best New Artist, performs with St Vincent:
whoever paired st. vincent and dua lipa together deserves a raise pic.twitter.com/lKYkWPaHEP

— diondra (@filmyth) February 11, 2019
Congrats to all the Grammy winners!
Feature Image Credit: BBC
Also read:Meet Marvel's sharpest superhero: A nine-year-old Girl