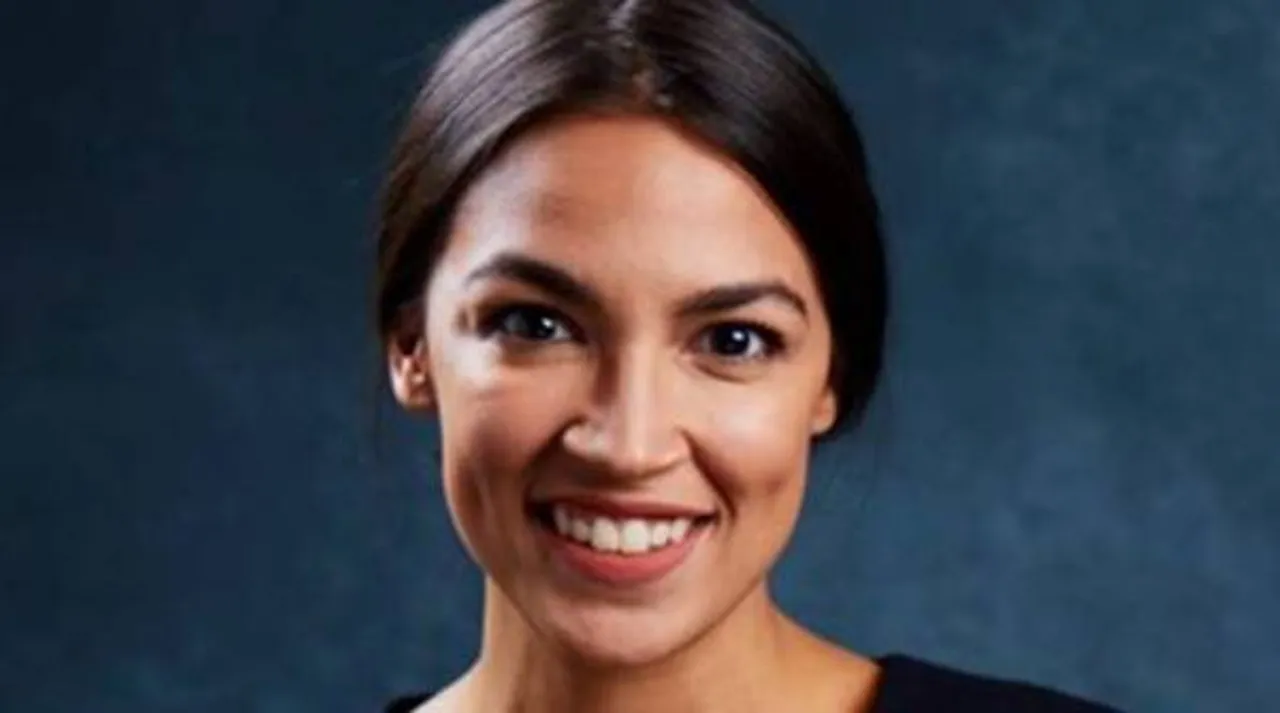 Democratic Representative Alexandria Ocasio-Cortez recalled the day on January 6 when the violent attack at the US Capitol shook the world, saying that she "thought I was going to die." Ocasio-Cortez, who has been re-elected as a New York representative in congress, continues her call for President Donald Trump's removal from office following the attack. In an Instagram Live on Tuesday night, the US Congresswoman said that she had a "very close encounter" on that day without disclosing "the full details" for security purposes. However, she called the encounter "traumatising," saying, "I did not know if I was going to make it to the end of that day alive."
Cortez went on to claim that she was concerned there were colleagues "who would create opportunities to allow me to be hurt, kidnapped, etc." She said that she "didn't feel safe around other members of Congress," Buzzfeed News reported.
Also Read: Alexandria Ocasio-Cortez Calls Out Sexism Within The US Congress In A Fiery Floor Speech
She also posted a video on Wednesday morning on Instagram with the caption, "What happens after the Capitol attacks?"
 

View this post on Instagram

 
Earlier following the attack, Ocasio-Cortez, 31, tweeted that she was "barricaded in for several hours" due to the siege, assuring that she was okay. She added, "For now, we must focus on task at hand: to preserve the integrity of our democracy, hold accountable those responsible for their attempts to subvert our nation's elections and shred our Constitution apart." In another Tweet, she simply wrote the word "Impeach" calling for outgoing president Donald Trump's Impeachment.
I'm okay.

— Alexandria Ocasio-Cortez (@AOC) January 6, 2021
Sorry for the earlier comma typo. It's been a day.

— Alexandria Ocasio-Cortez (@AOC) January 7, 2021
Also Read: Capitol Hill Attack: First Lady Melania Trump's Chief Of Staff And Deputy Press Secretary Resign
In November 2020, Alexandria Ocasio-Cortez won a second term in the US House. In 2018, she made history by becoming the youngest woman elected to Congress in the US ever. She was just 28 at that time. Ocasio-Cortez earned wide praises for her liberal beliefs and progressive opinions on social media. She was featured on the cover of Vanity Fair magazine's December issue in 2020. She recently called the attack an "insurrection against the United States" while talking on ABC's This Week. "If we allow insurrection against the United States with impunity, with no accountability, we are inviting it to happen again, that is how serious it is," she said.
View this post on Instagram
Feature Image Credit: Indian Express