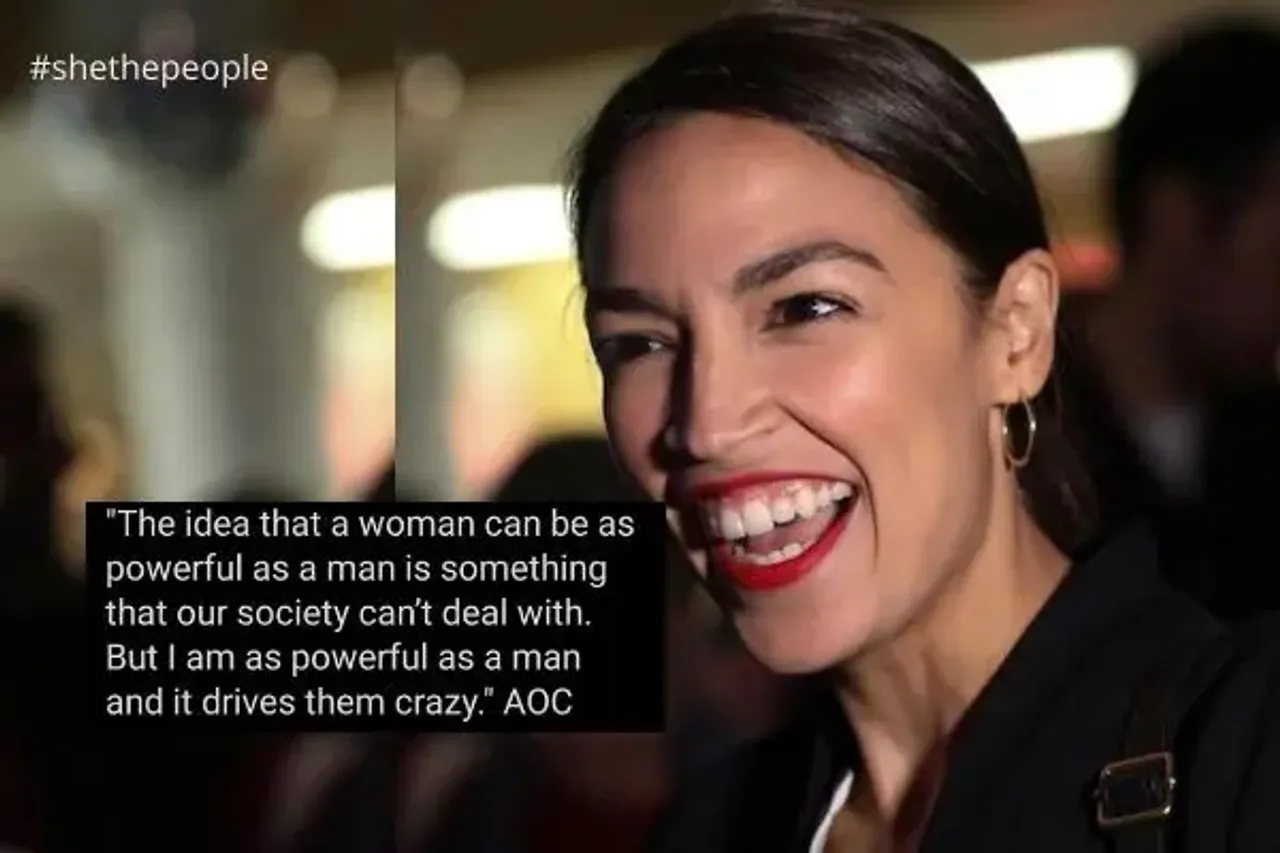 New York representative Alexandria Ocasio-Cortez of the Democratic Party, in an impassioned speech on the floor of the House of Representatives, admonished a Republican congressman who allegedly hurled a sexist slur at her on the steps of the US Capitol.
The 30-year-old politician said that the Florida Representative Ted Yoho had "put his finger in my face." She then went on to describe the incident further: "He called me disgusting, he called me crazy, he called me out of my mind…In front of reporters, Representative Yoho called me -- and I quote -- a 'fucking bitch."
She then pointed out how Rep Yoho's actions and attitude underscored the real problem of sexism in society. "This issue is not about one incident. It is a culture of lack of impunity, of accepting of violence and violent language against women, an entire structure of power that supports that," she said.
Also Read: Alexandria Ocasio-Cortez: Youngest Woman Elected To US Congress
Pointing At The Larger Issue
It happens every day in this country," Ocasio-Cortez said. "It happened here on the steps of our nation's Capitol." And then, in an unmistakable shot at President Trump, the youngest member of Congress added, "It happens when individuals who hold the highest office in this land admit to hurting women and using this language against all of us." She also clarified that she is not looking for an apology from Yoho because "clearly he does not want to. Clearly when given the opportunity he will not. And I will not stay up late at night waiting for an apology from a man who has no remorse over calling women and using abusive language towards women"
Rep Ocasio-Cortez, who has made her mark as one of Congress' most insistent and outspoken progressives, then called upon a group of Democratic women in the House to come forward and share similar experiences. And, in a path-breaking moment, several female lawmakers shared their own stories of harassment and mistreatment by men, including incidents within the Congress. "What we are seeing is that incidents like these are happening in a pattern," AOC concluded. "This is a pattern of an attitude towards women and dehumanisation of others."
Also Read: How Revenge Porn And Double Standards Cost Katie Hill Her Career
Florida Republican Rep. Ted Yoho later issued an apology in a floor speech for the "abrupt manner" he admitted he used in an exchange he had with Ocasio-Cortez on Monday. But he denied calling her an "offensive name", blaming the reporter who overheard his comments for a "misunderstanding".
Picture Credit: Indian Express
Dyuti Gupta is an intern with SheThePeople.TV.