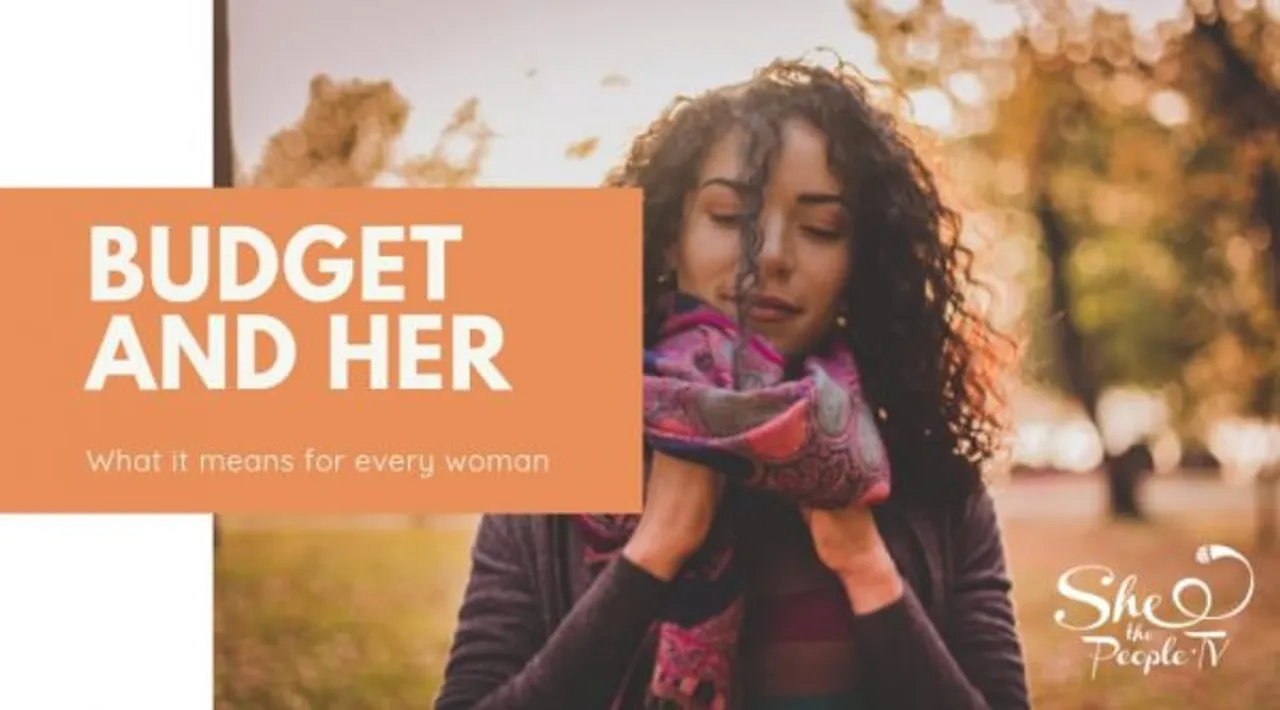 What should we expect from the budget? The nation has a job deficit, and women are slipping from the work force, how can the government change this through important announcements in the budget? To know what lies ahead, it's important to know the data as we know it.
WOMEN ENTREPRENEURS
Women are 14% of the total entrepreneurs in India i.e. 8.05 million out of 58.5 million entrepreneurs according to the Sixth Economic Census released by the Ministry of Statistics and Programme Implementation.
FEMALE GRADUATES
Women make up 42 percent of new graduates, but only 24 percent of entry-level professionals.
TOP MANAGEMENT
Only 10 percent of women reach senior-level management roles and only 1 percent reach the CEO level.
WOMEN ON BOARDS
Data from the Ministry of Corporate Affairs shows that nearly 21 percent of publicly listed companies have not complied with the provision of appointing a woman director to their boards.
TRAINING AND SKILLING
A scheme to enable women entrepreneurship and employment, called STEP or Support to Training and Employment Programme for Women, saw a drop in allocation from Rs 40 crore in the previous Budget to Rs 5 crore in 2018.
ACCOMMODATION
Budget 2018 also saw a Rs 60 crore allocation made towards promoting safe and convenient accommodation for working women.
CRECHE
The National Creche Scheme, saw a reduction in allocation from Rs 200 crore to Rs 128 crore last year.
2018 BUDGET FOR WOMEN
The benefit Budget 2018 brought to promote women's employment was a change in the rate of EPF from 12 percent to 8 percent, which increased their effective take home of the basic salary.
There was an intent to increase the number of women in the free gas connections under Ujjwala Yojana from 3 crore women in 2017 to 8 crore post 2018 Budget
Mudra Yojana (which supports starting of small ventures ) was expanded in 2018 as the Budget 2018 claimed most of its beneficiaries were women.  Under the MUDRA scheme, people can avail a Rs 10 lakh loan without any collateral security and a maximum amount of Rs 50 lakh at low interest rates. 2018 budget allocated an additional Rs 3 lakh crore.
Budget 2018 dropped the EPF rate from 12 percent to 8 percent, in the hope of increasing more women in the workforce.
So what lies ahead? Should the government now look at tax sops to encourage more women in the organised jobs sector? Budget 2018 dropped the EPF rate from 12 percent to 8 percent, in the hope of increasing more women in the workforce but that can't be enough. An entire work ecosystem needs to change.