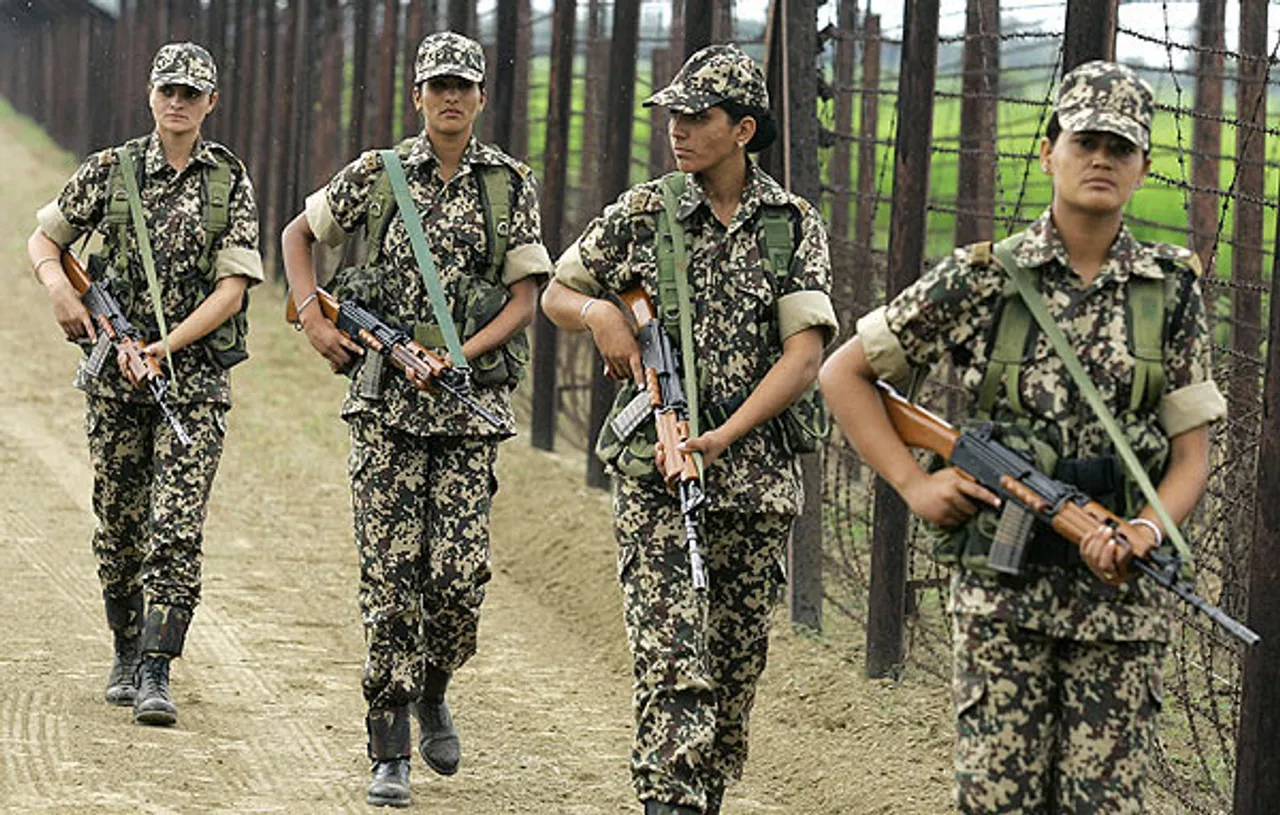 Women warriors have now stepped in to ease the ongoing tensions between India and our neighbour Pakistan. Women jawans of the Border Security Force are ceaselessly guarding the borders. Aged just 20-21 years, these women are fearlessly standing at their posts round the clock with heavy INSUS rifles on their shoulders.
TOI reports that this is the first time that a women's team has been deployed at the Shakirwala border, 200 km off the city of Jaisalmer.
According to constable Rupa Ganguli, these women were given rigorous training of 44 weeks after which they became commandos and were deployed to handle the tough situation between the two nations. The terrain is not easy, it's sandy and the roads aren't built to accommodate vehicles, hence these women have to walk to reach their positions. "A difficult and tiring task, but not impossible," another constable Jamna Rathore told TOI.
When there is talk of women excelling in every field, why should they be left out of combat zones? These women are enthusiastic about having to serve their nation and they're doing a commendable job indeed.
BSF DIG, Amit Lodha, stated that the women commandos are thrilled that they have been deployed to guard the borders.
Feature Image Courtesy: www.indileak.com