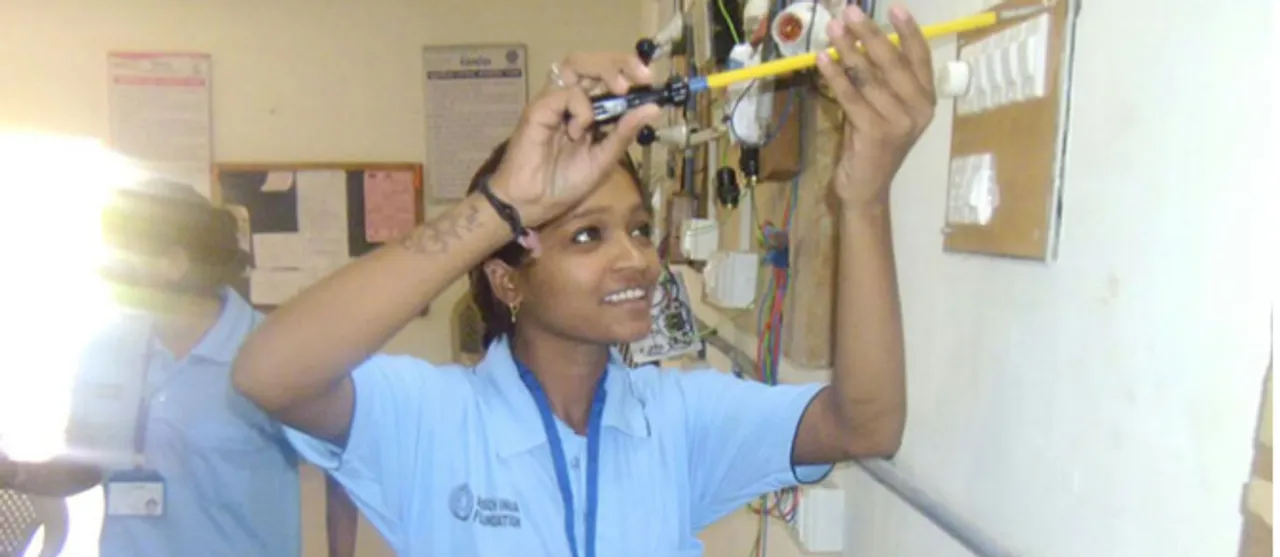 Ever called an electrician and a woman turned up at your doorstep? Well this might become a reality soon as a batch of women from the Industrial Training Institute in Thane in Maharashtra graduate after having undergone an electrician's course. What's even more interesting is that many of them come from small towns or villages which don't even have electricity. 21 such women will be certified electricians by August this year.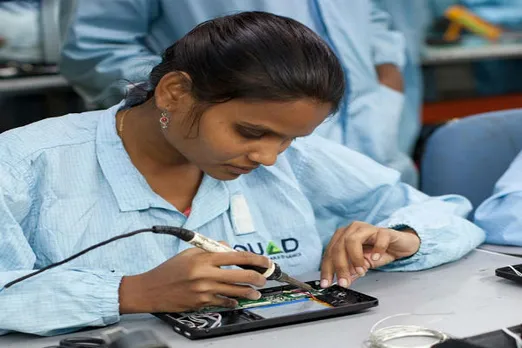 The under-trainee electricians (Picture Credit: indiatimes)
The Industrial Training Institutes or ITI's are state-run institutes providing training to the youth in skills which would help them gain employment. Most of the youth are from the underprivileged sections of society, and in this particular case the ITI is an all-woman institute.
Jyoti Baviskar,who hails from a village in Bhusawal, joined the ITI raining in 2014 for the electrician's course. Her family couldn't afford to pay for her BCom course fee after her father passed away. "Initially my mother was worried about letting me study to become an electrician, but I convinced her. I had never seen a washing machine or a microwave, I was fascinated with these appliances and wanted to know how they work," said Jyoti to India Times.
Also read: Women farmers in India, where they stand
ITI's fee is Rs 2,000 for students under reservation and Rs 3,000 for open category students. For their two-month programme, the batch worked with the Tata Power Training Institute in Kalyan on simulators available there. "For the training sessions we were shown how to handle heavy installations like a power sub-stations and conductors. Our trainers said that there were very few girls who work as electricians and it made me very proud,"said Ashwini Pandhare, a final year student.
Finding the right wiring: The under-trainees at IT (Picture Credit: indiatimes)
Each student will receive the National Council on Vocational Training certificate at the end of the course and will be have the opportunity of working with a company for a one-year apprenticeship. According to Jyoti Lohar, principal of the Kopari, ITI, the graduates will be given licenses from the Public Works Department (PWD), which will help them find employment as electrical supervisors.
Also read: Why working from home can be a trigger for empowerment in India
In order to encourage more women to take up this profession the state government is in the process of starting virtual classrooms in these institutions as well.
Feature Image Credit: India Times