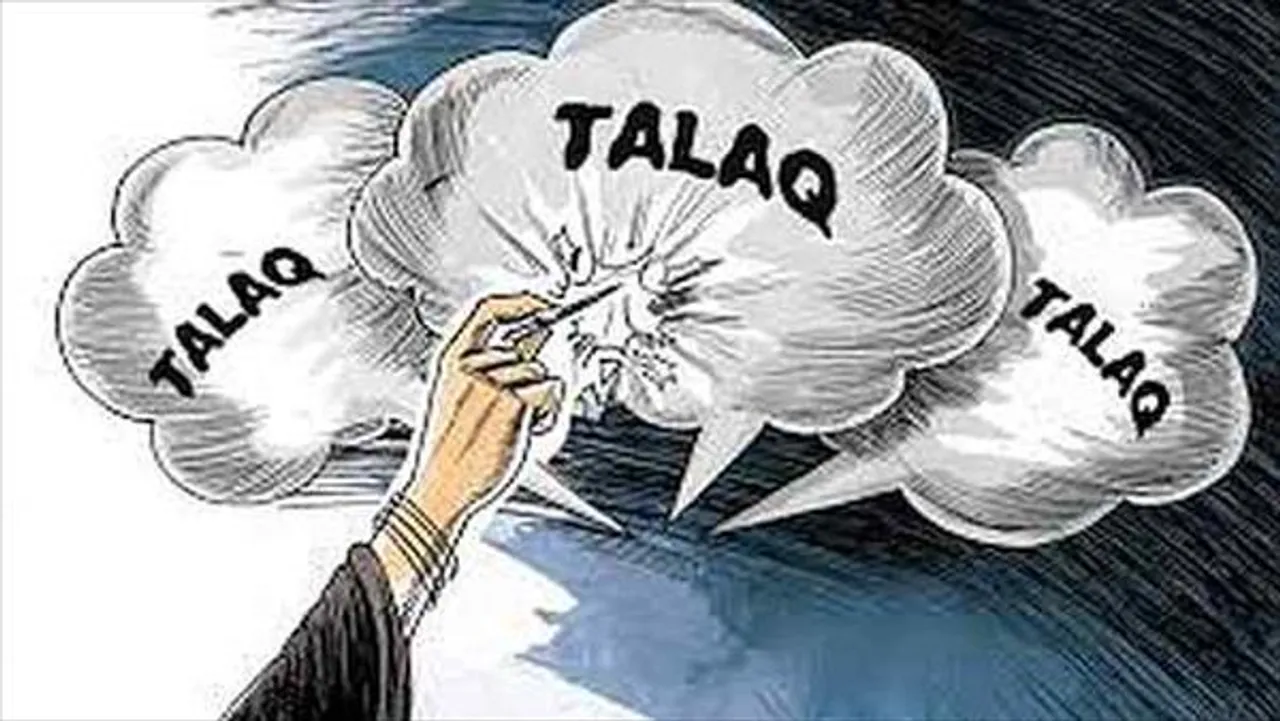 As the debate against the Triple Talaq Bill progresses, a group of Muslim women -- the Bhartiya Muslim Mahila Andolan (BMMA) -- has written a draft of their demands from the Bill. The group has sent it to Prime Minister Narendra Modi, Congress president Rahul Gandhi, ministries of Law, Minority Affairs, Women and Child Development and Law Commission.
Consulted women in different states
In the draft, the group's founders Zakia Soman and Noorjehan Safia Niaz have sought to keep the criminalisation clause. They want to make it a bailable and compoundable offence but only at the wife's appeal. The group says that this will reduce misuse of the bill.
BMMA, which was also one of the interveners of the Shayara Bano case in the Supreme Court, held a consultation with over 60,000 Muslim women in different states. This was after the law minister presented the Muslim Women (Protection of Rights on Marriage) Bill, 2017 in parliament. After talking to a large number of Muslim women, they say that they want to retain the criminalisation clause in cases of Talaq-e-biddat.
Practice still prevalent
The group also said that despite the SC outlawing Triple Talaq, it is still very much prevalent. Soman found that their view of non-criminalisation is such that it protects Muslim men and not women from the ill-effects of instant talaq.
"We have therefore suggested a one year imprisonment term for the husband (instead of the three years proposed in the Bill) and/or a fine if even after exhausting all options, the husband is adamant about giving his wife triple talaq," she said.
Soman added that they want the Bill to go through proper scrutiny before a Select Committee of Parliament. "We have waited 70 years, we can wait some more time so as to have a watertight bill."
Apart from this, the organisation's draft also suggests including the option of using alternate arbitration mechanism within the community structures to make the process more economical. Noorjehan added that not all Muslim women are able to afford legal recourse. The Bill should allow a Qazi's judgment and should make the husband liable for three years of imprisonment.
"In addition to talaq-e-ahsan, the only valid form of talaq, the legislation should recognize khula (demand for divorce by wife) and mubarah (divorce by mutual consent). The legislation should outlaw nikah halala and mut'ah — a form of marriage with automatic divorce which happens in places such as Hyderabad where Shaikh hire girls for a short-term," she said.
ALSO READ: Triple Talaq Bill: Activists Disagree Over Criminalizing Offence
"Orthodox and patriarchal males have dominated the debate on rights of Muslim women and have stonewalled any attempt towards reform in Muslim personal law. In the process, the Muslim women have been denied their Quranic rights as well as their rights as equal Indian citizens," BMMA wrote in the letter it sent to the PM.