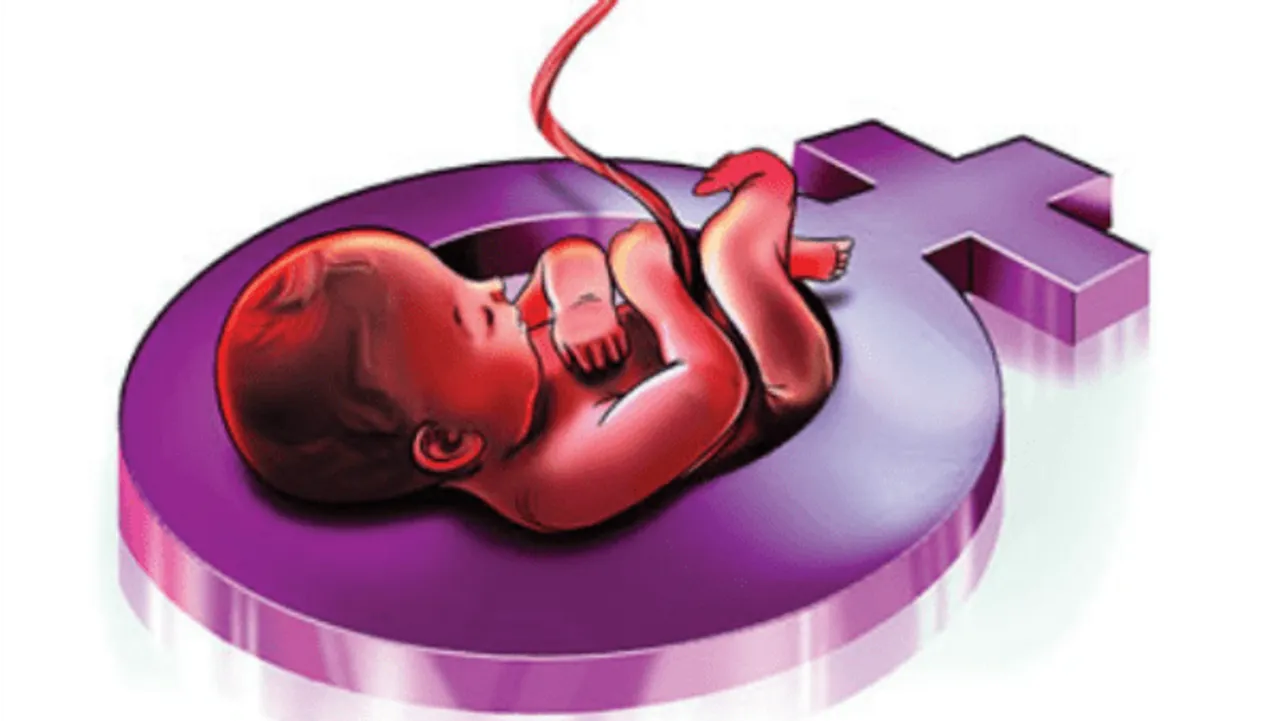 "Healthy States, Progressive India," is a report recently published by NITI AAYOG. This report ranks states and union territories over various aspects of health. The aim is to promote a co-operative and competitive spirit amongst the States and UTs to rapidly bring about transformative action in achieving the desired health outcomes. Neonatal Mortality Rate, Total Fertility Rate and Sex Ratio at Birth were few of the aspects of the detailed report.
'Sex Ratio at Birth (SRB)' saw a dip in 17 out 21 states with just 4 states above the 950 mark.
Sex Ratio at Birth is the number of girls born for every 1000 boys born during a specific year. "Sex Ratio at Birth is an important indicator and reflects the extent to which there is a reduction in the number of girl children born by sex-selective abortions,"  reveals the report.
The SRB is significantly lower in almost all Larger States. Unfortunately, none of the states has absolute equal sex ratio at birth. Kerala, Chhattisgarh, West Bengal and Odisha were the 4 out of 21 States who have SRB of more than 950 females per 1000 males. 8 out of 21 states have SRB of less than 900 females per 1000 males. And 9 out of 21 states are in between 900-950 females per 1000 males scale.
In most States, SRB has declined between the base year (2012-14) and reference year (2013-15). Improvements in SRB were seen in states of Bihar, Punjab and Uttar Pradesh. The SRB of Jammu & Kashmir remained the same.
Chhattisgarh, Karnataka, Himachal Pradesh, Assam, Maharashtra, Rajasthan, Gujarat, Uttarakhand and Haryana recorded substantial drops (10 or more points).
Punjab has had the most significant improvement of 19 points while Gujarat's SRB dipped the maximum. There was a drop of 53 points in Gujarat where the SRB fell to 854 females from 907 females per 1,000 males.
Gujarat is followed by Haryana, which had a drop of 35 points, Rajasthan (32 points), Uttarakhand (27 points), Maharashtra (18 points), Himachal Pradesh (14 points), Chhattisgarh (12 points), and Karnataka (11 points).
The report mentioned, "There is a clear need for States to effectively implement the Pre-Conception and Pre-Natal Diagnostic Techniques (PCPNDT) Act, 1994 and take appropriate measures to promote the value of the girl child."
Also Read: Agra Division Paints Railway Stations Pink to Promote Better Sex Ratio
Reshma Ganeshbabu is an intern with SheThePeople.TV