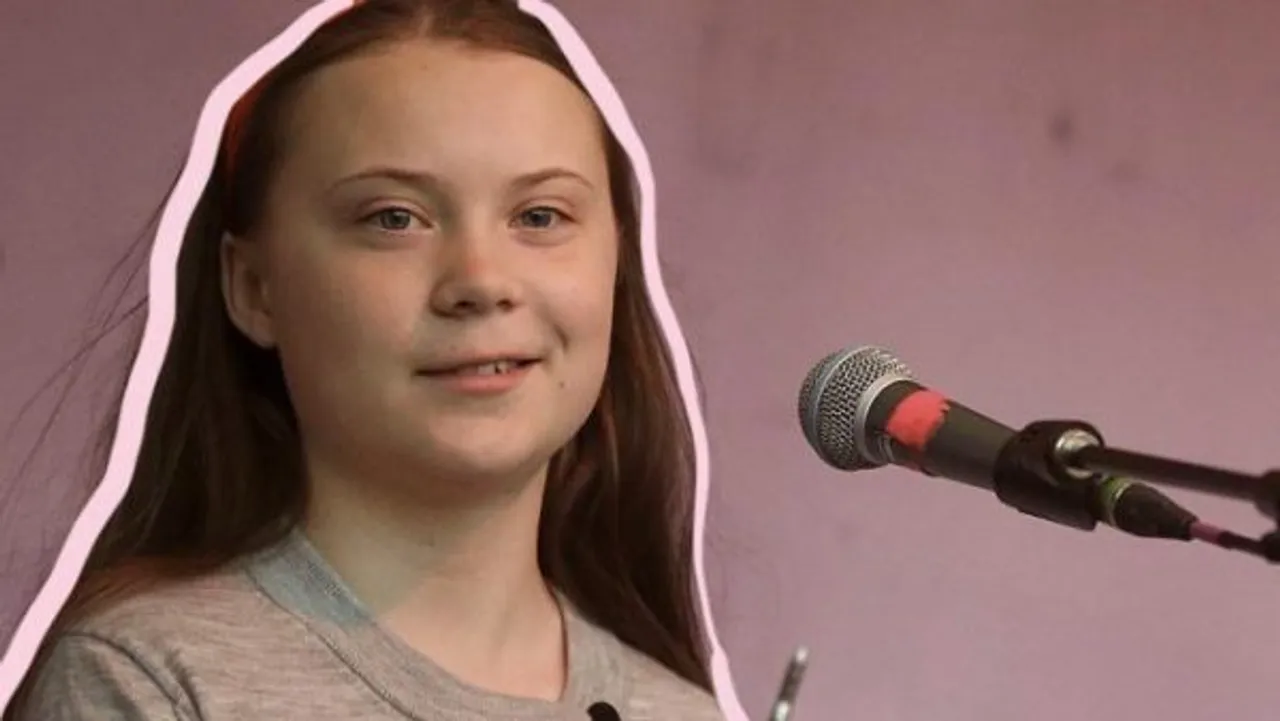 Remember the climate girl who protested outside the Swedish Parliament urging all the red-collar workers to take effective measures to solve the climate change problem, in 2018. Well a year later, Simon & Schuster Children's Book is all set to publish the inspiring biography of this 16-year-old Swedish girl in August 2019. The title of her book will be Greta's Story: The Schoolgirl Who Went on Strike to Save the Planet. Initially, the book was first written in the Italian language by Valentina Camerini and was published by  D'Agostini.
The managing director of Simon & Schuster Children's Book UK, Rachel Denwood has acquired the world English language rights of this book. Moreno Giovannoni is translating the Italian version of Greta's Story and Veronica 'Veci' Carratello will make the illustrations.
The synopsis of the book says 'The book is her story, but also that of many other girls and boys around the world, willing to fight against the indifference of the powerful for a better future.'
Rachel Denwood on Greta's Story
Expressing her excitement for the upcoming book, Rachel Denwood says, "Greta Thunberg is one of the most extraordinary young people of our time and her positive action and determination make her an inspirational role model for children. I am thrilled that my first acquisition for Simon & Schuster is a story as important and empowering as Greta's and I'm immensely proud to see this book on our list."
Read Also: Greta Thunberg's Message To PM Modi: Climate Change Serious
Greta and her climate change movement
She made headlines last year when she delivered her fiery speech in UN climate change COP24 in Katowice, Poland. "The year 2078, I will celebrate my 75th birthday. If I have children maybe they will spend that day with me. Maybe they will ask me about you. Maybe they will ask why you didn't do anything while there still was time to act. You say you love your children above all else, and yet you are stealing their future in front of their very eyes," she said in her UN speech.
Holding accountable all the rich and powerful people, she asked some very hard-hitting questions. Pointing out how these people care about their luxury. Meanwhile, the degrading biosphere doesn't concern them at all.
&t=125s
She has already inspired many school kids and teenagers across the globe to take initiative to save this plant.
When a cobbler, govt school students & private school students all strike together to fight #ClimateCrisis it must be real....!! @GretaThunberg @Fridays4future @IndiaRebellion @ExtinctionR #NewDelhi pic.twitter.com/rBPcPNwmzo

— Fridays For Future India (@fridays_india) July 12, 2019
Striking in #Kansas 🌾 today for week 28. Feeling #invisible #forgotten

Tired of striking. #cantstop #wontstop #ClimateStrike #schoolstrike4climate #FridaysForFuture @GretaThunberg pic.twitter.com/Ul0UoNPN7N

— Haven Coleman (@havenruthie) July 13, 2019
It will be interesting and inspiring to read the story of this 16-year-old #Eco-warrior. While it's heartening to see this young girl from the first world country to commit her life for an environmental cause.
Divya Tripathi is an intern with SheThePeople.TV