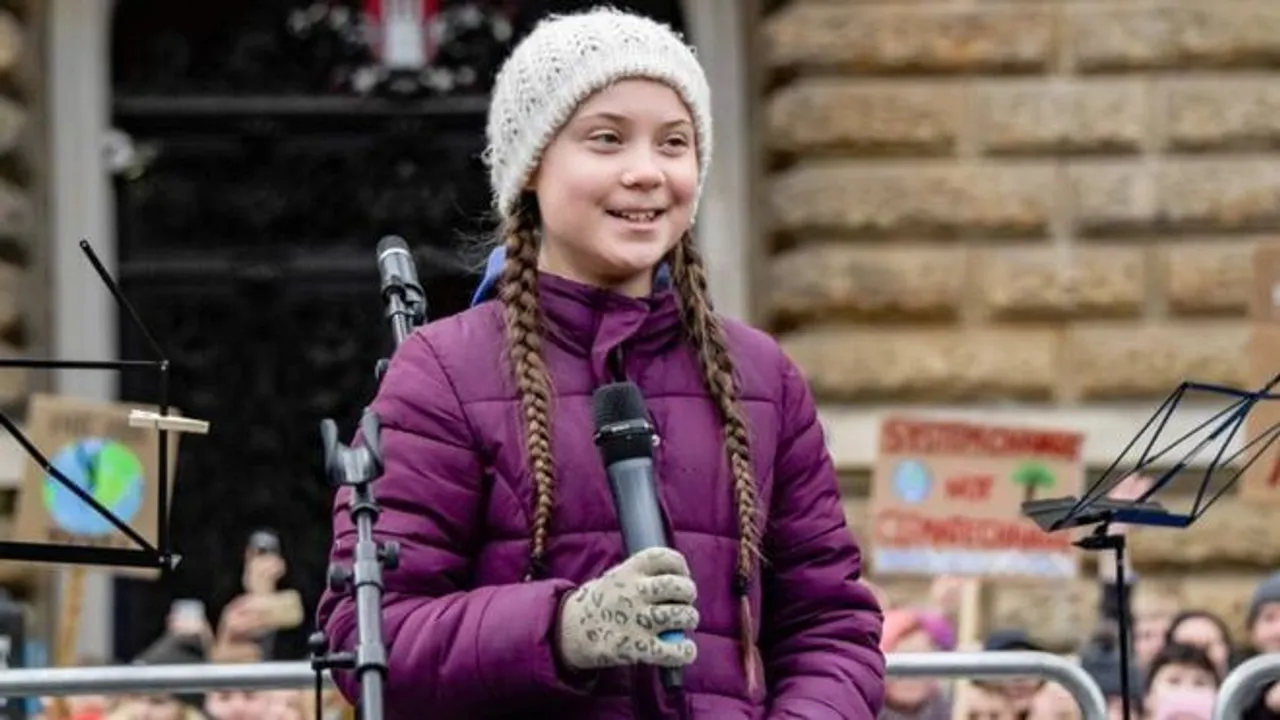 Greta Thunberg, the teen activist, who has taken the world by storm, has in an interview re-emphasised on how imperative it is for Prime Minister Narendra Modi to take action on climate change. Talking to TOI's Naomi Canton, she spoke about her experience with protesting against climate change.
Last year, Greta Thunberg had learnt about the effects of climate change at school. She saw the harmful effects this has, such as starving polar bears, plastic in the ocean, melting ice caps and flooding.
At about the age of eight, when she first learned about climate change, she was shocked that adults did not appear to be taking the issue seriously. It was not the only reason she became depressed a few years later, but it was a significant factor.
Once Greta Thunberg was a little older, she decided to do something about thing after she realised that no one was really doing anything to reduce climate change. Therefore, she decided to protest. Her solo protest outside the Swedish parliament in August 2018 helped her gain fame. The next day, many more people joined her, and the idea spread to other cities in Sweden.
The movement then escalated to more people being aware and people protesting all over the world. Greta Thunberg also spoke about how suffering from Asperger's syndrome helped people notice her and see the crisis. She also later added that it is common for people suffering with this syndrome to think outside the box.
Her message to Prime Minister Narendra Modi was…
"Take this seriously and act. Otherwise in the future you will not be taken seriously. You have such a big responsibility and if you don't do something, you will be much blamed for this crisis."
When asked about her plans to visit India and China (As China has more emissions than Sweden), she responded saying that she would love to. However, since she does not fly, travelling by road would be difficult.  She would love to visit India if she gets an invitation.
Her message for Indian schoolchildren essentially dealt with appreciating those who have been school-striking for climate change. She urged those who are not doing so to join the movement.
She also talked about the pollution and climate change taking place in India. She said, "India emits a lot since they have a lot of people and they have very dirty coal, and so on."
She urged India to treat climate change as a crisis, and something which needs to be acted on immediately.
This teen activist has inspired several people, and has shown that age is not a restriction. She has shown everyone that you cannot let go of things like these, you just have to take action. This Swedish school girl, despite facing difficulties rose above the odds to persist with a cause she strongly believed in. She has taught everyone to be persistent, to be brave and to really believe in an idea.
Read also - Meet Greta Thunberg, The 16-Year-Old Nobel Prize Nominee
Kavya Shah is an intern at SheThePeople.Tv