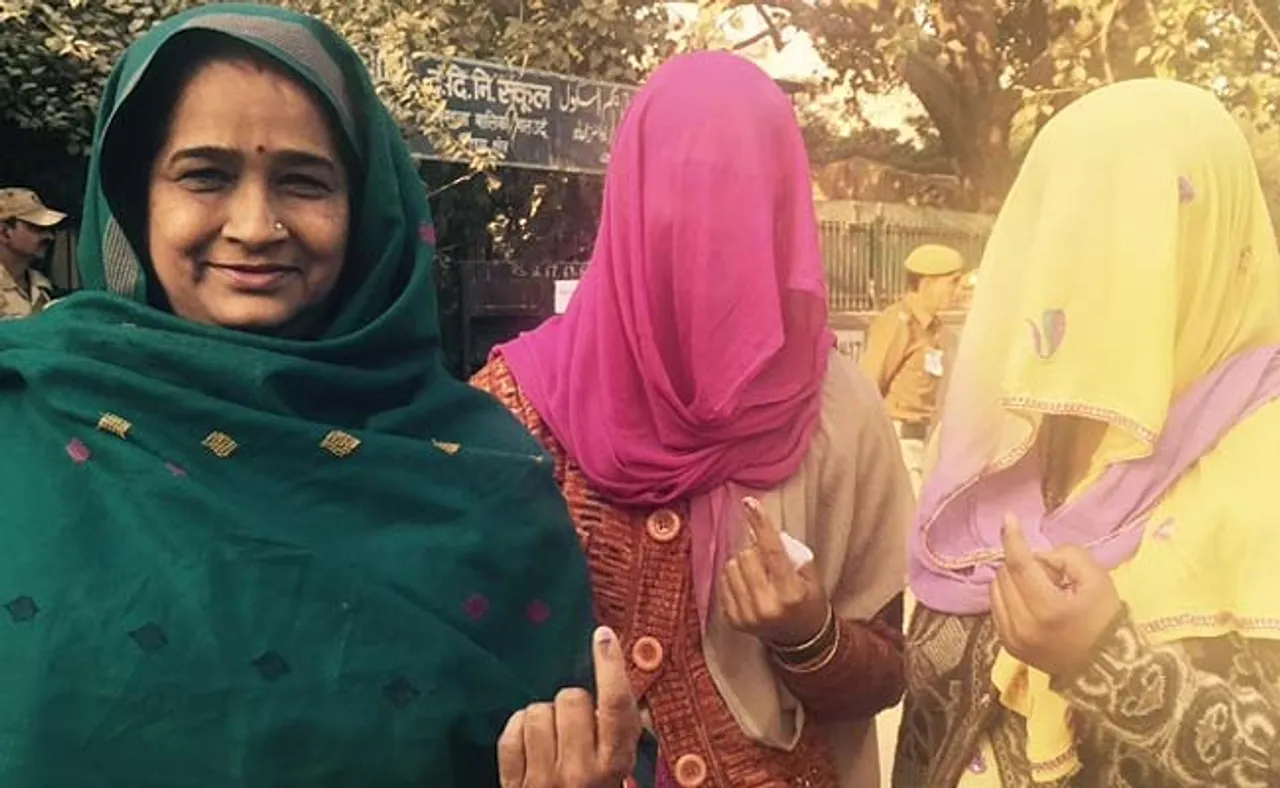 Women voters came out in large numbers as Bihar recorded a total of 55.70 percent turnout in the second phase. According to a report, more women turned out to vote than men in the assembly elections, in 74 out of the 94 constituencies. Around 58.80 percent of women voters turned up to cast their vote in this round, which is comparatively higher than 52.92 percent male voters, according to Chief electoral officer Sanjay Kumar Singh.
In addition, the second phase of the assembly voting witnessed a turnout slightly higher than the first phase (55.68 percent) with polling held across 17 districts, as per a HT report. In the first phase, polling was conducted for 71 seats in 16 districts on October 28. Interestingly, 59.5 percent of the women voted compared to 54.5 percent of the men among 1.35 crore of total voters in the first phase, according to NDTV.
Also Read: Six Indian American Women Who Have Won The Election In The United States
Facts about Bihar polling over the years:
In the 2015 elections, women voters (60.48 percent) outnumbered their male counterparts (53.32 percent) by a significantly huge margin.
The turnout among women voters in 2015 was the highest in Bihar going as far back as 1962.
The 2010 Bihar Assembly polls witnessed a jump of more than ten percent in the turnout of women voters, at 54.48 percent — surpassing the men at 51.12 percent.
In 2015, the women voters crossed the 60 percent mark and while the male voter percentage saw a mere two percent increase.
The trend steadied in the 2019 Lok Sabha polls with 59.58 percent of women voters coming out to vote compared to 55 percent of men.
The overall voting percentage in the Lok Sabha elections was 67.09 percent (67.01 percent for men; 67.18 percent for women).
The last phase of 2020 Bihar assembly polls will be held on November 7. The results are to be declared on November 10.
Also Read: Neela Satyanarayan, Maharashtra's First Woman Election Commissioner Dies Due To COVID-19
Feature Image Credit: NDTV