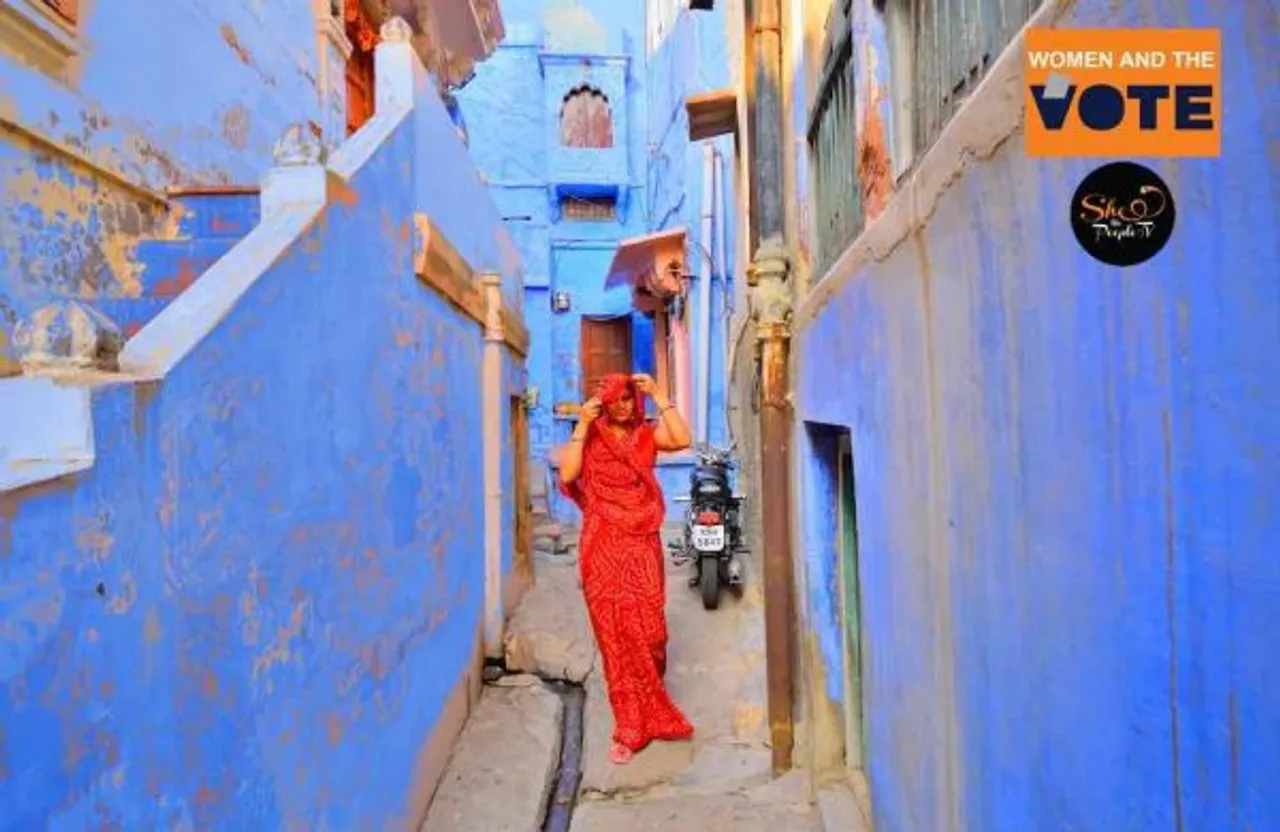 Your vote is a weapon, said Congress general secretary Priyanka Gandhi. With the 2019 Lok Sabha election on the way, are women in India truly using this weapon? A recent BBC report highlights there are 21 million women in India apparently 'missing' from the voters' list.
The Problem
In their upcoming book, The Verdict: Decoding India's Elections, Prannoy Roy and Dorab Sopariwala surveyed and found a shortfall of 21 million female voters. They compared the number of women above the age of 18 in the census records to the number of women in the latest list of voters.
Three states - Uttar Pradesh, Maharashtra and Rajasthan - are missing more than half of the female voters. Southern states such as Andhra Pradesh and Tamil Nadu are doing better.
Numbers so far
As per a report in the Economic Times, the number of women voters has increased from 47% to 48.13%
As per the Election Commission's voter enrollment figures, women constituted more than half the increase in the number of voters, with 4.35 crore registrations.
In the 2014 Lok Sabha elections, female voter turnout was a historic high of 65.5% as against 67% for men.
In 2014, women registered to vote outnumbered male electors in 87 constituencies.  But the number of women who actually turned up to vote outnumbered male voters in 97 constituencies.
Why does this matter?
Analysts say this missing number, "translates into 38,000 missing women voters on average in every constituency in India. In places like Uttar Pradesh, India's most populous and a key bellwether state, the figure swells to 80,000 missing women in every seat."
"The absence of a large number of women also means that India's electorate would be higher than the 900 million people who are eligible to vote in the summer elections. If the sex ratio in a constituency is skewed against women and the average voter is male, the preferences of female voters are likely to be ignored," the BBC report pointed out.
"Women want to vote, but they are not allowed to vote. This is deeply worrying. It also raises a lot of questions. We know that there are some social reasons behind this problem. But we also know that by controlling turnouts you can control results," the author of the book Prannoy Roy told BBC.
Also Read: Cong Leader Questions Centre On Women's Reservation Bill
"There is some social resistance, but it doesn't explain such large scale exclusion," said  Dr Roy on asking why are so many women still missing from the rolls. The author further added, "I have heard of parents not registering their daughter because they don't want to reveal her age, because they feel it will end up hurting their prospects for marriage. We have also been sometimes indifferent in our outreach to rope in more women voters."
According to a survey, last year, a government report found that 63 million women were "missing" from India's population because the sex ratio is skewed and women are outnumbered. Another study by economists Shamika Ravi and Mudit Kapoor estimated that more than 65 million women - some 20% of the female electorate - were missing. This included women who were not registered to vote and women "who were not in the population because of gross neglect."
Vowing Female Voters
The political parties have started their campaigns focusing on women voters. Reasons? The assembly elections held in 2017 and 2018 had as high as a 70% increase in the turnout of women voters, compared to 43% among men. Proposals including the women's reservation bill, several welfare schemes such as Swachh Bharat, Ujjwala Yojana, Matru Vandana Yojana and the Awaas Yojana are particularly targeted at women.
Efforts by the Election Commission
In 2019 too, the Election Commission continues to put efforts to have a gender-equal electoral roll. Election Commission has announced the following measures for the security of women voters:
Separate queues for women at polling stations.
Female policemen will be on guard duty.
Polling stations will contain at least one female officer.
There is a doorstep verification of voters and a substantial number of officials involved in this exercise are women.
In villages, child welfare workers and women's self-help groups are roped in for the verification process.
State-run TV and radio programmes motivate women to register.
There are even polling stations dedicated exclusively to women.