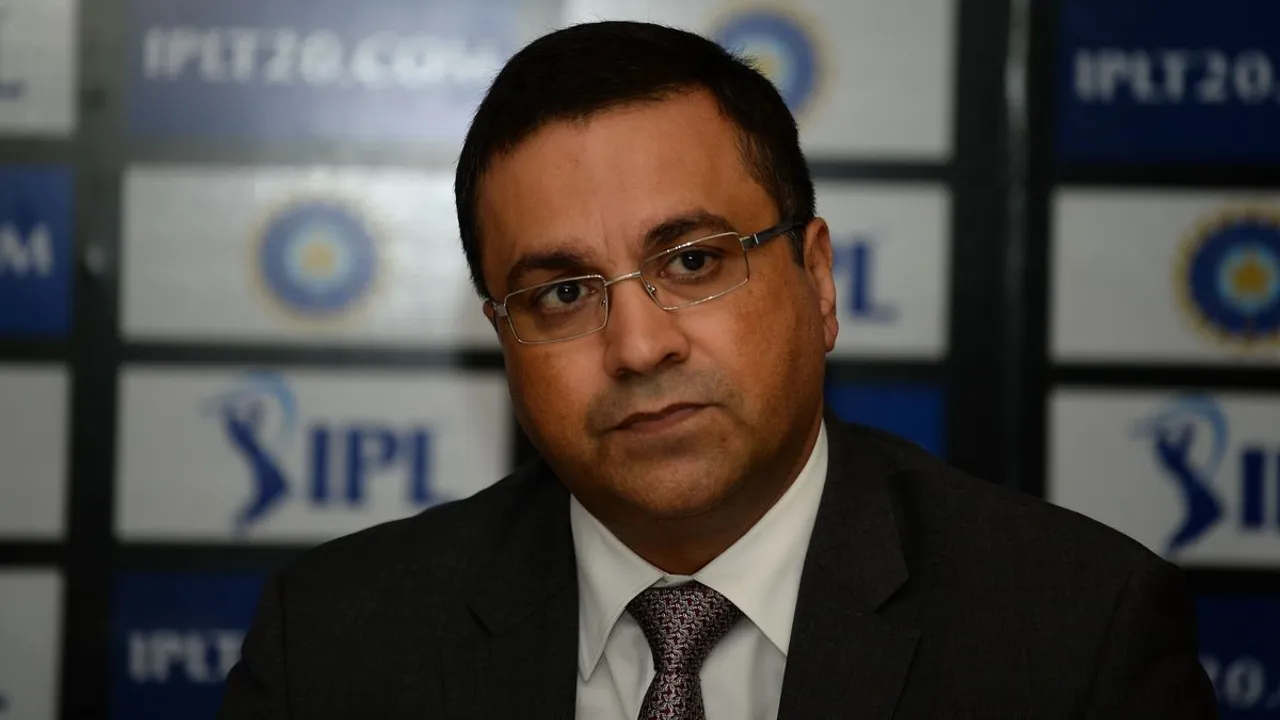 BCCI CEO Rahul Johri, who is currently on leave from his duties, has been accused of sexual harassment. Amidst the #MeToo storm across the country, an independent three-member panel is probing an anonymous complaint posted on Twitter.
The anonymous woman has sent a complaint to CoA member Diana Edulji.
Speaking to The Indian Express, Edulji said: "As a woman in the CoA, it was my moral duty to ask for the resignation because my women's team is there, my women support staff is there, and there are women staff working in BCCI. He (Johri) will roam around freely in the office. What message are we sending to these girls? How can I sit in the meeting with him? I can't look in his eyes. You can't say now he can't sit in the meeting, then how will CoA work? After all, our main goal is to implement the Lodha recommendations."
She had earlier approached former Mumbai captain Shishir Hattangadi, who is a friend of hers. In reply, Hattangadi on Friday said that he is ready to testify against BCCI CEO Rahul Johri who has been charged with sexual misconduct, and that it is his "moral responsibility" to help a friend in need.
If the @BCCI want information about @RJohri on #metoo I am happy to assist them. I am putting my hand up as a former Captain!

— shishir hattangadi (@shishhattangadi) October 26, 2018
Later in another tweet, Hattangadi said that individuals cannot be above the Board and "Caesar's wife must be above suspicion".
It's not about @RJohri and their ilk,its about representing a country's sport through the @BCCI on a world forum,that is revered. Individuals cannot be above the game. Caesar's wife must be above suspicion,if at all,there is suspicion!

— shishir hattangadi (@shishhattangadi) October 26, 2018
In a press release on Thursday, the CoA had announced the formation of this committee to investigate the complaint.
"This is a part of Me too movement," Hattangadi told CNN-News18. "There have been murmurs against the behaviour of Rahul Johri, I personally haven't met or interacted with him. I was asked for advice by a lady who is a friend of mine, I advised her to speak to the members of CoA and write a letter to them. I respect the person who confided in me and will not reveal her name but I feel she has a very good reason to file a complaint."
READ:Farah Khan Heartbroken After #MeToo Allegations Against Sajid
"The letter describes what happened in the situation. It's a detailed description about the pressure she faced, now it's up to the committee to decide the course of action. He's (Johri) using his position and I feel it's time for the CoA to take the tough decision."
"Nobody is larger than the organisation. BCCI interest is first. BCCI image should not be affected; nobody should take away that," Edulji further added.
"I went to a doctor the other day and he asked me 'kya, tumhara CEO girls ko harass kar raha hai aur tum kya kar rahe ho?' (your CEO is harassing girls and what are you doing about it?) The other day, I went to the CCI (Cricket Club of India). There were parents and women members asking me about it. I can't face all this. My heart felt something wrong going on and I just stood by it. Tomorrow, the man (Johri) will sit beside women cricketers and Virat Kohli in a press conference – what sort of image that sends across? People will say we just didn't do anything," she said.
Meanwhile, the committee has been asked to submit the investigation report within 15 days.