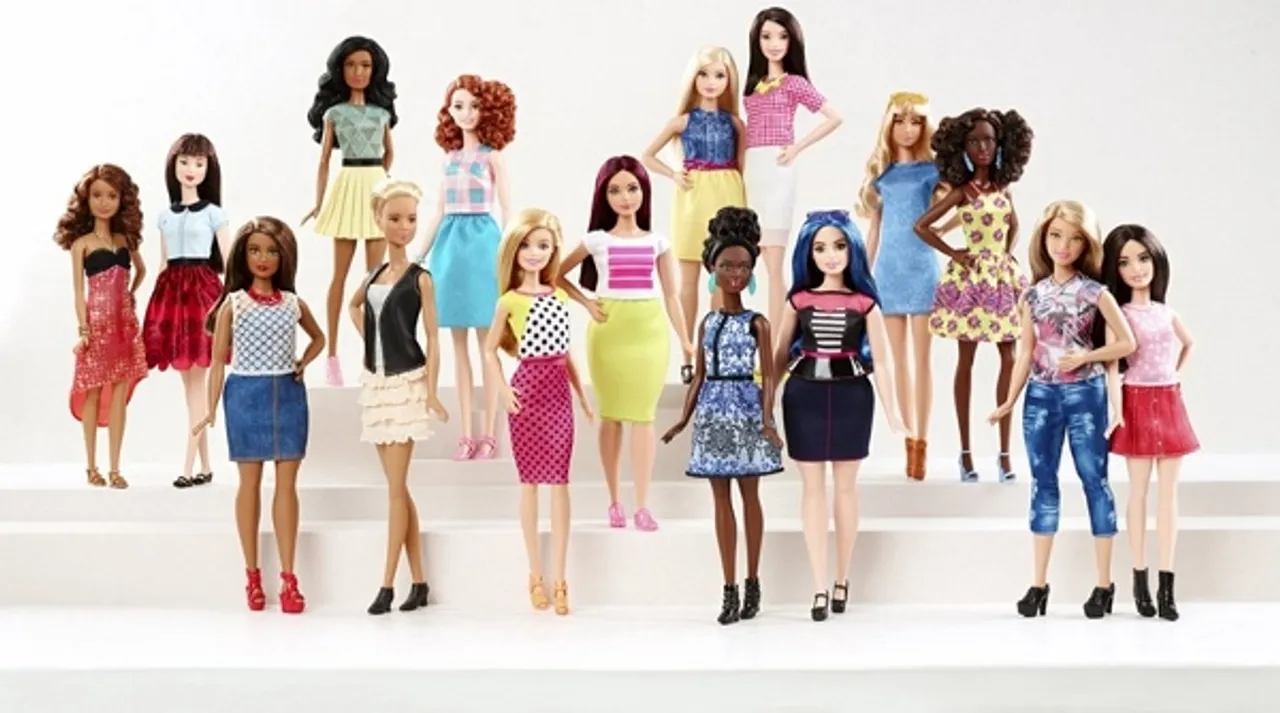 Barbie is going through a complete image overhaul. Ahead of Women's Day, it has launched a new batch of dolls based on feminist icons. Dolls are based on first female aviator, Amelia Earhart, Mexican artist Frieda Kahlo, mathematics and race pioneer Katherine Johnson and more.
The dolls came about after Barbie conducted a survey of around 8,000 mothers around the globe. They found that 86 percent of mothers were worried about the kind of role models that their daughters were exposed to.
They found that 86 percent of mothers were worried about the kind of role models that their daughters were exposed to.
"Girls have always been able to play out different roles and careers with Barbie and we are thrilled to shine a light on real life role models to remind them that they can be anything," wrote Lisa McKnight, senior vice president and general manager of Barbie, in a news release.
With 86% of US moms worried about the type of role models their daughters are exposed to, we are committed to shining a light on empowering female role models in an effort to inspire more girls.

Join us by sharing your role models using #MoreRoleModels. #IWD2018 pic.twitter.com/FnEuBsDh23

— Barbie (@Barbie) March 6, 2018
It has released a new line called Inspiring Women which is based on historical figures and has added more dolls to its Sheros line, which is based on contemporary women.
Although the "Inspiring Women" series only has three dolls so far, it will grow with the release of new dolls, said Marissa Beck, spokeswoman for Mattel.
"The Inspiring Women Series pays tribute to incredible heroines of their time; courageous women who took risks, changed rules, and paved the way for generations of girls to dream bigger than ever before," Beck said.
Barbie also released 14 new Shero dolls, including ones based on "Wonder Woman" director Patty Jenkins. And on US snowboarder Chloe Kim, who just won a gold medal at the 2018 Winter Games in Pyeongchang.
Ahh! Im so happy to be honored as a @Barbie Shero alongside these incredible women! #InternationalWomensDay #Barbie pic.twitter.com/U0J7ajM0Sd

— Chloe Kim (@chloekimsnow) March 6, 2018
Can't express how totally mind blowing and delightful it is to have your childhood favorite resemble you!! Thank you @Barbie for this incredible honor, and for celebrating all kinds of women, everywhere. What a great way to inspire the girls of tomorrow! Wonderful. pic.twitter.com/bUptVP9Car

— Patty Jenkins (@PattyJenks) March 6, 2018
Who would you turn into a #Barbie doll for #InternationalWomensDay? Suggestions to #BBCTheBriefing - Nicola Adams says she is honoured to be Barbie's 1st ever UK "shero" and 1st ever boxer Barbiehttps://t.co/sLfFFulzns

— Sally Bundock (@SallyBundockBBC) March 7, 2018
Barbie has been making changes:
Last year it announced a new range that will include different body-types like curvy, tall and petite. Moreover, there are going to be seven skin types, 22 eye colours and 24 hairstyles in Barbie. It also unveiled a new hijab-wearing Barbie. The new doll is designed after  US Olympic athlete Ibtihaj Muhammad. She was the first US athlete who competed in the 2016 Rio Olympics wearing a hijab.
Now wouldn't it be great if Indian feminist icons were made into Barbie dolls? We think that Kathak dancer Sitara Devi, poet Kamala Das, freedom fighter Sarojini Naidu, Savitribai Phule, and Amrita Shergil would make such interesting dolls.
So, which historic Indian figures do you think should be commemorated by Barbie? Let's hope Barbie announces the first Indian Shero soon!
Also, we're so happy that Barbie is now synonymous with feminist icons!
Also Read: Olympic Athlete Inspires First Hijab Wearing Barbie