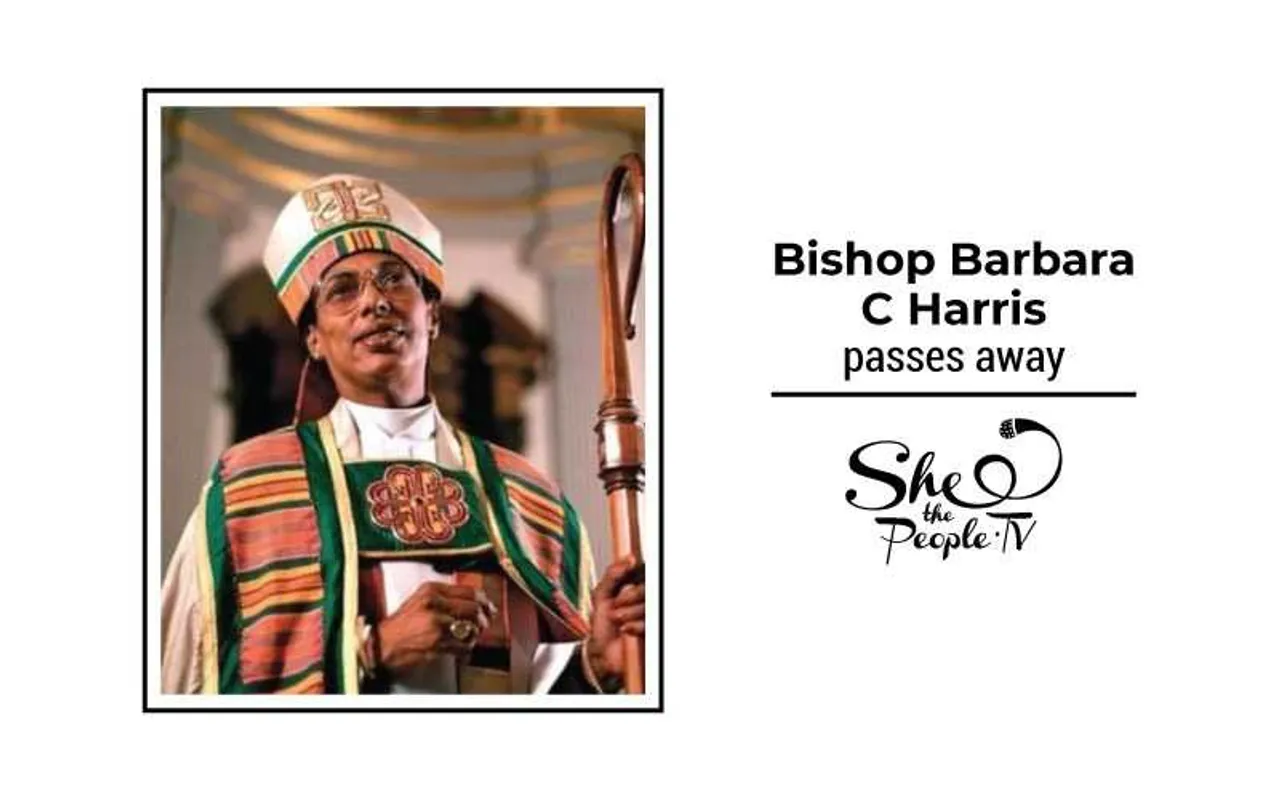 Barbara C Harris, the first woman to be ordained as a bishop in the Episcopal Church and the Anglican Communion, has passed away at the age of 89. The bishop of the Diocese of Massachusetts confirmed the news in a statement, who said that she had been recently hospitalised due to gastrointestinal problems.
KEY TAKEAWAYS:
Barbara C harris passes away at the age of 89 in Massachusetts.
Harris was  the first woman to be ordained as a bishop in Episcopal Church.
She was very active during the civil rights movement of the 1960s.
 In 2003 when the first openly gay bishop, V. Gene Robinson was elected, she backed him.
Harris's life before being elected as a Bishop
Born on June 12, 1930 to a steelworker father and a mother who was a choir teacher, Harris grew up in Philadelphia. She actively participated in the civil rights movement during the 1960s. She used to travel to get black voters registered and participate in marches. Before joining the church, she worked in public relations for Joseph V. Baker Associates and an oil firm called Su Company, having completed her studies from Charles Morris Price School of Advertising and Journalism in Philadelphia. She was married to Raymond Rollins, but their marriage ended in a divorce.
Harris became a deacon in the year 1979 and a priest the following year when she turned 50. When she became the bishop in 1989, she become the first  woman to do so.
In 1988, Barbara was elected as the assistant bishop, or suffragan. Then in February 1989, she was made a bishop of the Episcopal Diocese of Massachusetts.
Also Read: How Women Mentoring Women Can Be A Force That Changes The World
Oppositions and renunciation of support that emerged post-Harris's election
However, this revolutionary incident brought some opposition. Harris revealed that she received hate mails after she became a bishop. Some people from the Episcopal Church did not agree to her political ideas and the theological stances she took. Hence, they announced that they shall not recognize her as a bishop and lobbied against her. She even received death threats. In an interview, the brave bishop shrugged off the hate and said, "Nobody can hate like the Christians."
Harris's support and advocacy of the LGBT community
In 2009, Integrity USA, a group that encourages LGBTQ advocacy, organized a church service wherein Harris asked fellow worshippers, "If God is the creator of all persons, then how can some people be more acceptable to God than others?" She also supported the election of the first-ever openly gay bishop, Gene Robbinson in 2003.
"She connects with them, and they connect her, and not just because they knew that she, an inveterate smoker, could be hit up for a cigarette." John P. Streit says remembering Ms Harris.
Also Read: Have Women Really Broken The Glass Ceiling Or Just Cracked It?
John P. Streit Jr. of the Episcopal Diocese of Massachusetts served besides Harris at the St. Paul cathedral. He revealed that social justice motivated various works and principles in Harris's life. She also worked extensively for the homeless around the Boston commons. Harris has left behind a strong legacy that will inspire numerous women who aspire to break the glass ceiling.
Vipashyana Dubey is an intern with SheThePeople.