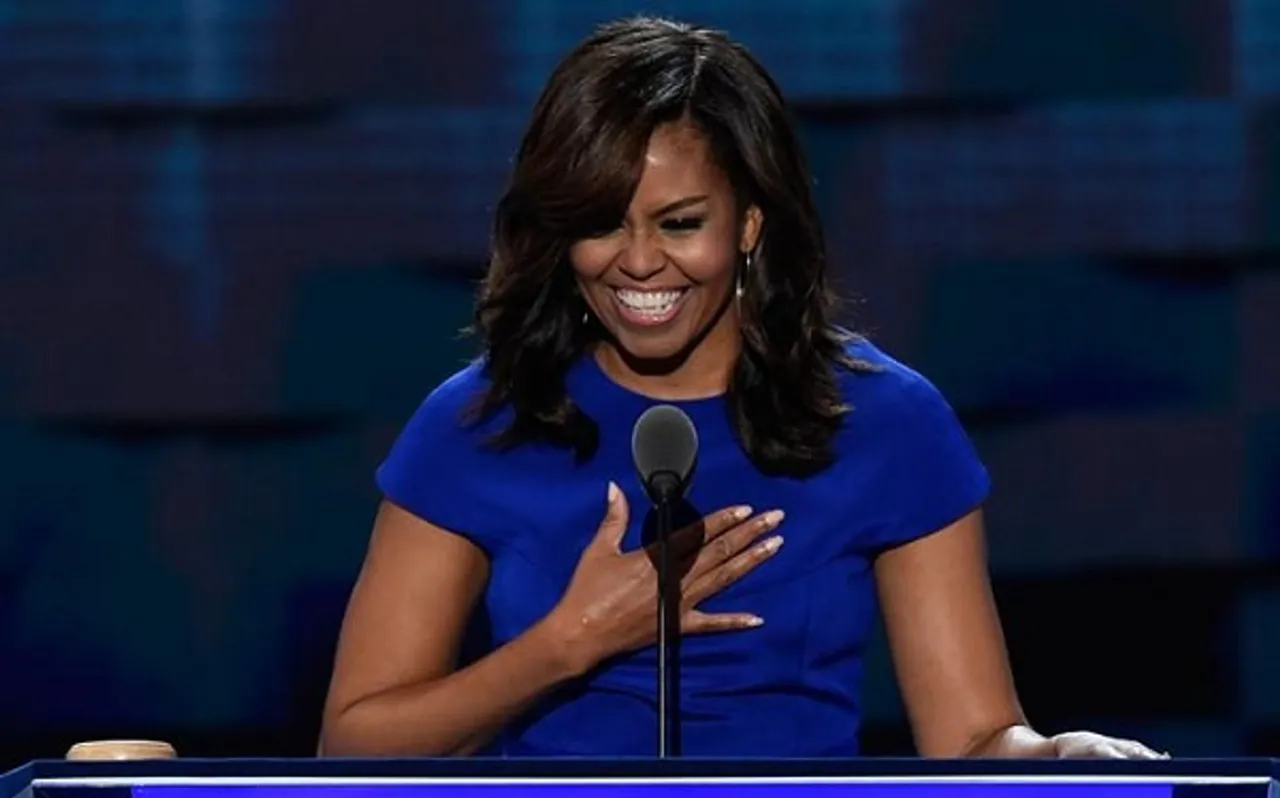 Michelle Obama, the former US First Lady and a much loved and respected woman across the world, has just launched her new book 'Becoming'. The much awaited memoir is a bold, personal account of her life. One of the prominent attractions in the book is how she slams Donald Trump and his election as the US President.
Her views on Donald Trump
In her book, Michelle states how she had to "block it out" when she got to know that Trump will be replacing her husband Barack Obama in the Oval Office.
She openly expresses her view regarding Trump's selection as the President over Hillary Clinton. Michelle writes how shocked she was to see that so many women chose Trump, a "misogynist", over Hillary Clinton, "an exceptionally qualified female candidate". She also denounces Trump's "birther" campaign questioning her husband's citizenship, calling it bigoted and dangerous, "deliberately meant to stir up the wingnuts and kooks".
Michelle further expresses her anger and disgust after seeing the infamous "Access Hollywood" tape, in which Trump brags about sexually assaulting women. Accusing Trump of using body language to "stalk" Clinton during an election debate, she writes of Trump following Clinton around the stage, standing nearby and "trying to diminish her presence".
Becoming - a personal account of her struggles and moments
On the personal front, Michelle writes about everything from growing up in Chicago, confronting racism in public life and to her reactions on becoming the country's first Black first lady. She also writes about her early struggles in her marriage to Barack Obama as he began his political career and was often away. She recalls that they met with a counsellor "a handful of times" and she came to realize that she was more "in charge" of her happiness than she had realized. "This was my pivot point," Obama explains. "My moment of self-arrest."
She also details the rush of excitement in meeting with her husband. She describes how his "rich, even sexy baritone" and "strange, stirring combination" of serenity and power impressed her. "This strange mix-of-everything-man," when she finally let him kiss her, set off a "toppling blast of lust, gratitude, fulfillment, wonder".
'Becoming' is part of a joint book deal with former President Barack Obama, whose memoir is expected next year. The Obamas have stated that they will donate a "significant portion" of their author proceeds to charity, including the Obama Foundation.
Also Read: I Wish Girls Could Fail And Be Okay, Says Michelle Obama
Rachna Chandira is an intern with SheThePeople.Tv