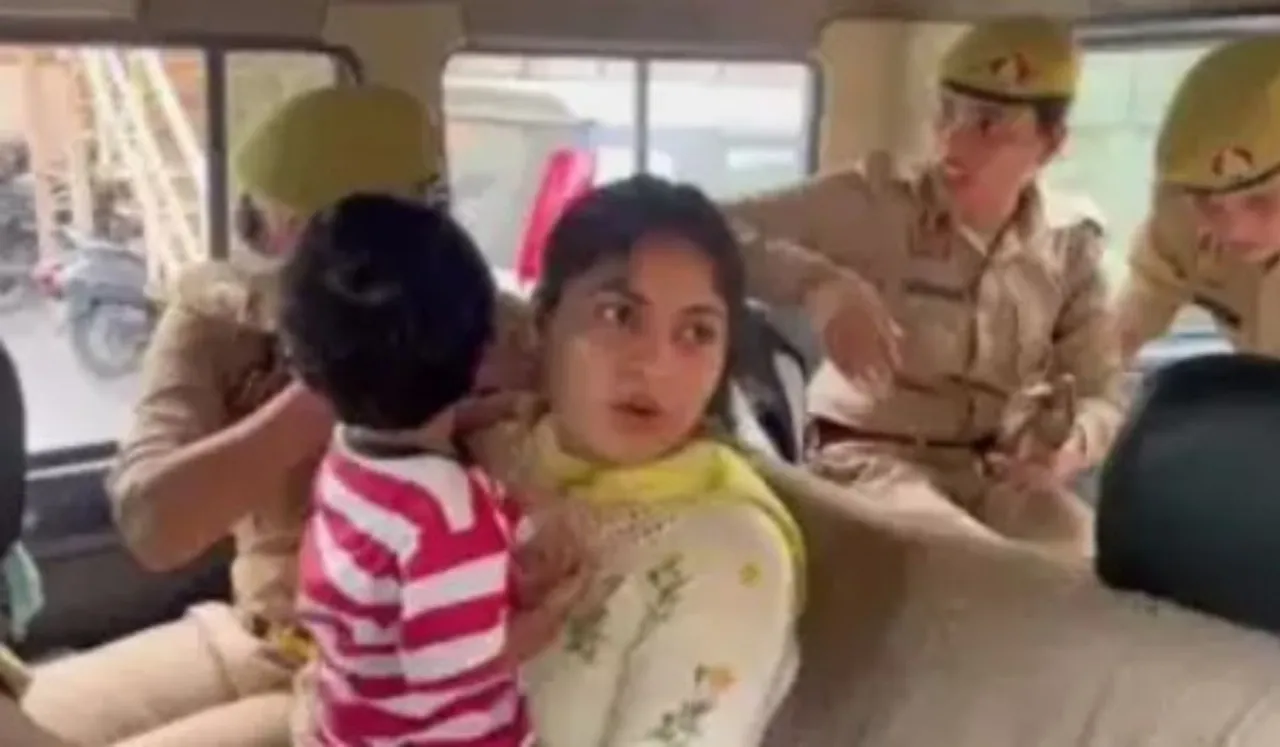 A Bangladeshi woman sought the help of the Uttar Pradesh Police to reunite with her husband, who lives in the Surajpur area of central Noida.
The couple had gotten married almost three years ago in Dhaka, but the husband had abandoned her after returning to India.
The woman claimed that her husband, Saurabh Kant Tiwari, was refusing to take her to his home. Sonia Akhtar, a Bangladeshi native, got married to Tiwari three years ago. She expressed her desire to stay with her husband and their child to the reporters as she was being escorted by the police.
Bangladeshi Woman Seeks Help To Reunite With Hus
Based on her complaint, the Noida police initiated an investigation into the issue. Sharing the details of the case, Additional Deputy Commissioner of Police (Central Noida) Rajiv Dixit explained that Sonia Akhtar had informed mahila thana that she had gotten married to Saurabh Kant Tiwari, a resident of the Surajpur area.
Further, she added that Tiwari had deserted her and returned to India. She also claimed that Tiwari was already married.
The Bangladeshi national submitted her passport details, as well as those of her child, along with her Bangladeshi citizenship card, as proof to substantiate her case.
Dixit ADC Dixit said that according to prima facie, it appeared that they both got married in Bangladesh. However, the investigation has been handed over to ACP (Woman and Child Safety) to ensure all the details of the case are seen and further actions are taken accordingly.
Tiwari worked for a private firm in Dhaka, Bangladesh, from January 4, 2017 to December 24, 2021. He married Sonia Akhtar got married according to Islamic traditions on April 14, 2021. However, Tiwari had hidden the fact that he was already married to an Indian woman, with whom he has two children.
---
Suggested Reading: 5 Women Who Crossed Indian Border To Meet Their Lovers