They are bold, sexy and outspoken – so better not even try to mess with them  – in fact 'criticising', or 'trolling' and 'abusing' them? Not Gonna Work. They know how to shut down haters and we laud these 8 actresses who took on sexism in 2016 like a boss.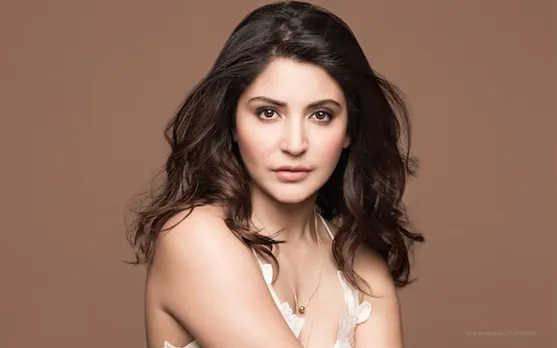 First up Anushka Sharma who came out strong on many an occasion. The latest being on the Karan Johar show when she raised the issue of why women had to be slotted in for rankings when men could 'coexist.'
Not the first time Anushka spoke her mind. She was trolled for being the one to 'distract' Virat Kohli someone she is reportedly dating.
Shame on people for trolling @AnushkaSharma non-stop. Have some compassion. She has always only given me positivity pic.twitter.com/OBIMA2EZKu

— Virat Kohli (@imVkohli) March 28, 2016
She was later quoted saying she was done with trolls, who were simply cowards.
"If you are chauvinistic mind, you will not be able to take the fact there is a strong, successful girl… I have been trolled multiple times and it doesn't affect me anymore," Anushka told IANS.
"The ability to make that choice is a progressive step and not regressive."
About her role in Sultan too Anushka was trolled. To which, in an interview with Anupama Chopra, Anushka very calmly defended her character's decision saying, "She makes a choice to not abort her child. Should she have not cared about her child and followed her dream? Are we moving towards a society that says the only right thing for a woman is to abort her child and follow her dreams? That could be right for somebody and wrong for someone else. But the ability to make that choice is a progressive step and not regressive."
Choosing motherhood over career is empowering. Choosing your career over motherhood is empowering. The Freedom to CHOOSE is empowering.

— Anushka Sharma (@AnushkaSharma) July 16, 2016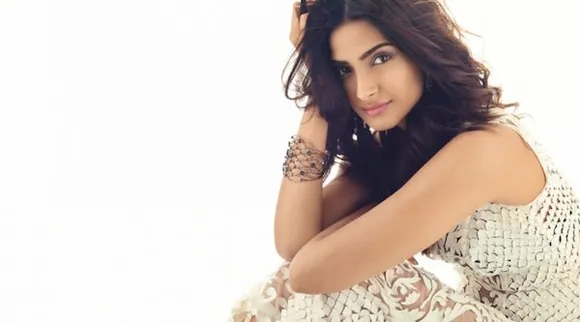 Then the time when Sonam Kapoor was interviewed, she spoke her mind and called out the society we live in. She said to TOI, "There is a lot of sexism in the society, which is disgusting."
Also Read: I Was Molested As A Child, Reveals Sonam Kapoor
Sonam also argued over the wage gap -- her fellow actors, John Abraham and Varun Dhawan are offered more money to make 'Dishoom,' which is "way more than what Kareena and I were getting to make 'Veere Di Wedding.'"
"There is a lot of sexism in the society, which is disgusting."
She added in the interview, "We are making Veere and we are getting an OK budget, but we are not getting what we want. I have to cut my fee, Bebo has to cut her fee to get this film there."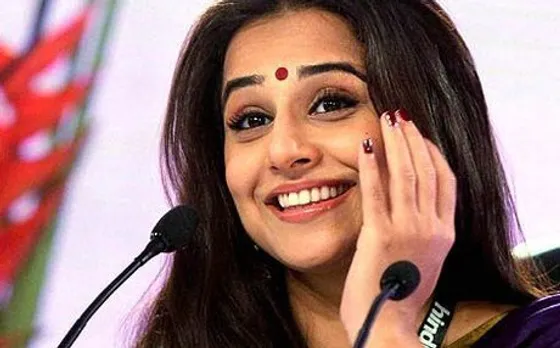 Vidya Balan was asked how she felt on being called the female version of Mr. Perfectionist Aamir Khan. As usual Vidya laughs off the tag.
"My films should also do the kind of business Aamir's films do."
In an exclusive conversation with ShethePeople.TV, Vidya shares her insights on how the Gender Pay Gap is an issue in Bollywood:
"I am more than happy to talk about it. In fact, in all fairness, there are various other actresses who come to mind. They are now commanding the fees that they feel they deserve. As far as I am concerned, I think within the kind of films that I do, I am very happy with the fee that I have got. It's wrong to compare my film to some other big ticket film. But within the context, or if you go to see the percentage vis-a-vis the budget, there are no complaints. I do think that the gap is still very big. But again change is under way,"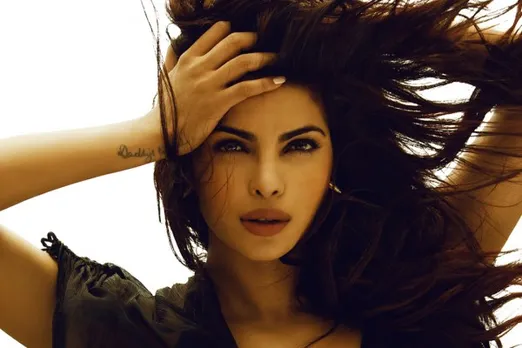 Priyanka Chopra too has spoken out about the sexism she faces. In a recent interview to Barkha Dutt, she took us through the time she was asked to sign a really bizarre contract.
"How could you tell me I could not get pregnant?"
"I was signing a contract for a big corporation a couple of years ago, and a clause there said that they (the corporation) could terminate it (the contract) if I got pregnant. I was livid. How could you tell me I could not get pregnant.. Not sick.. not overweight.. just pregnant! Their logic was that I would not be able to deliver the project on time. I was fine with working when I am pregnant. We had a big argument over it. I said 'Alright, if I can't deliver when I am pregnant, you have the right to terminate my contract. If I can deliver, and you don't want me to, then I have the right to terminate."
Watch: Priyanka Chopra And Superwoman Together In A Hilarious Video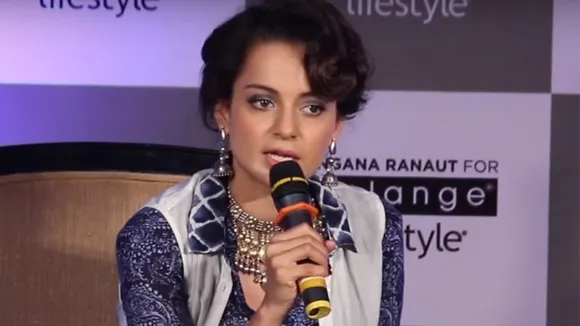 And then came one of my faviourite actresses Kangana Ranaut. She is truly the queen of Bollywood. Amidst the Hrithik- Kangana controversy, Kangana spoke out,
"Why does a 43-year-old son need his father to rescue him from controversies."
Burn!!
Also  read: Kangana takes a stand on the Salman Khan issue
"People who were nasty are nicer now. Those who used to talk about the feudal ways of the industry and a woman's limited shelf life are now showing their other side. They no longer try to tame you. Suddenly they seem perfectly fine people."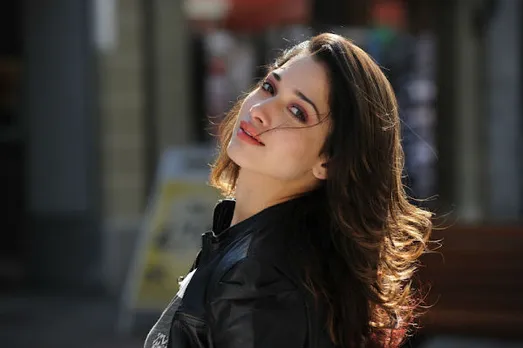 Actress Tamannaah Bhatia stood up against a filmmaker Suraj, the director of her new film Kathi Sandai (The Sword Fight), who said "audiences pay money to see heroines in full glamour" and he didn't like to see them "fully clad in a sari".
Also Read: Priyanka might help break western stereotypes with 'Quantico'
In her reply Tamannaah lambasted, "We are actors, we are here to act and entertain the audience and should not at any point be objectified as commodities."
December 26, 2016
Suraj, hopefully realising how off the mark his statement was, apologised for his remarks. "I am really sorry and would like to apologise to Ms Tamannaah and all the heroines in the industry. My intention was not to show anyone in bad light or hurt their sentiments. I am sorry once again and take back my comments."
Sunny Leone took on some very sexist questions and judgmental comments that came her way, yet again. She refused to admit to any regrets about being a porn star. But surely the interviewer got a handful!
"It's your right as a woman to follow your dreams and it's your responsibility to make them come true"
"You were a porn star earlier, now you are a film star. So how much do you charge now for night programmes?" -- a journalist asked Sunny in Surat, Gujarat during an event. An annoyed Leone couldn't tolerate the bizarre question and gave the journalist a well-deserved tight slap.
However, Sunny later denied the incident.
Also read: Sunny Leone Is PETA's Person Of The Year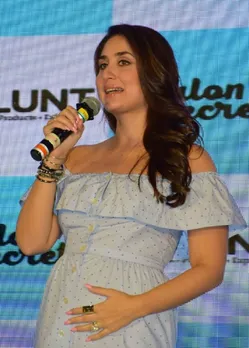 And latest, the proud mom of this year, Kareena Kapoor Khan, frank as ever, commented on the news of her pregnancy and how it has generated a big fuss for no good reason.
"I'm pregnant, not a corpse."
As reported by Hindustan Times, at a press conference Bebo was asked the inevitable question about how her soon to-be mom status and how would it affect her work. In reply:
Also Read: Welcome #TaimurAliKhan – It's A Boy For Kareena And Saif
"I'm pregnant, not a corpse. And what maternity break? It's the most normal thing on earth to produce a child. It is high time the media back off, and stop treating me any different than I ever was. Anybody who is bothered shouldn't work with me… but my work goes on as is, like always. Stop making it a national casualty. We are in 2016, not in the 1800s. Probably, even at that time, people were way more civilised and normal than the way the media is behaving and speculating now."
The good thing, 2016 saw women just go out and be themselves. The Badass ladies. The ones that needed to spell it out.
Also read: Is Bollywood scared of feminism?
Join Us on https://www.facebook.com/SheThePeoplePage
Follow Us on https://twitter.com/SheThePeopleTV